Archived Rumble
Zaila Avant-garde Makes History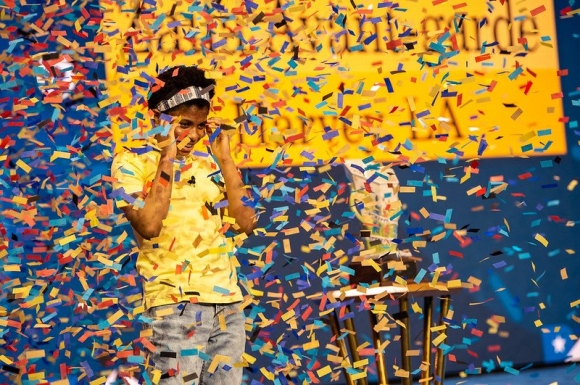 On July 8, 14-year-old Zaila Avant-garde made history as the first Black winner of the Scripps National Spelling Bee in its 93 years of contest, as well as the first champion from Louisiana.
"I'm hoping that in a few years I'll see a whole lot more African Americans doing well in the Scripps Spelling Bee too, because it's kind of sad how there's a great lack of those people," Avant-garde said, on Good Morning America. "You don't really see too many African Americans going to the spelling bees, and that's a bit sad because it's a really good thing, and kind of a gate opener to being interested in education."
The winning word? Murraya, a genus of flowering citrus tree from East Asia, named for the Swedish botanist Johan Andreas Murray.
Avant-garde is from Harvey, Louisiana where she just finished eighth grade. In her relatively short professional spelling career, only two years, she has studied hundreds of thousands of words. According to Avant-garde, she studies around 13,000 words per day. This take about seven hours, after which she is left with school work, basketball and sleep.
Though she has only been spelling competitively for two years, Avant-garde has had record-breaking success elsewhere. She is an accomplished mathlete, able to divide five digit numbers, by two digit numbers in her head. When she was young, Avant-garde received a Guinness Book of World Records. Since holding that book for the first time she has been inspired to hold records of her own.
A talented basketball player, Avant-garde holds three Guinness world records. She holds one for the most basketballs dribbled simultaneously (six for 30 seconds), the most basketball bounces (307 in 30 seconds) and the most bounce juggles in one minute (255 using four basketballs).
Her prowess on the court earned her a spot in a 2018 commercial with Steph Curry, and has inspired her to dream big. She hopes to attend Harvard University, where she will play basketball and study science before playing, and later coaching, in the WNBA.