Archived Rumble
Best Summer Movies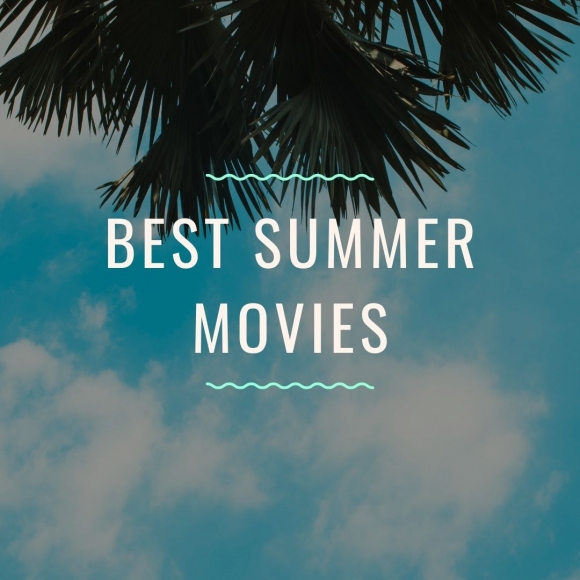 Rumble Team | Summer is for adventure, for getting outside, exploring and having fun. But, the rainy afternoons come. So to do the days when its time to take a break, time to relax on the couch after a long day full of summer energy. These are some of the best summer movies for those very instances.
Don't Tell Mom the Babysitter's Dead
One of my favorite summer movies from the '90s is now streaming on Hulu so I feel like you need to watch it, or rewatch it for the hundredth time (like me).
"Don't Tell Mom the Babysitter's Dead" — released in 1991 — stars a teenaged Christina Applegate (Sue Ellen) who is looking forward to a carefree summer of partying while her mom is on a long vacation. Her plans for freedom go awry when the babysitter hired to care for her younger siblings abruptly dies. Sue Ellen has to get creative to make enough money to take care of her four siblings. In a matter of months, she goes from fast food to high fashion but in the process learns the downsides of adulthood.
If you're looking for some '90s nostalgia and some laughs, give this one a chance!
Call Me By Your Name
"Call Me By Your Name" (2017) is a warm, sultry, summer afternoon of a movie. Set in the summer of 1983 in Northern Italy, 17-year-old American teenager Elio Perlman (Timothée Chamalet) spends his days in his family's 17th century villa transcribing music or hanging out aimlessly with friends. When his professor father's annual summer intern arrives to study Greco-Roman culture, things slowly begin to change for Elio. The beautiful, hot, lazy days of a european summer are palpable in this grippingly nonchalant film. (Also on hulu!)
Stand By Me
In the summer of 1959, four boys set off to find the body of a local boy who has been missing for several days. But, as with life, this movie is all about the journey. Four friends, walking down the train tracks, talking about nothing and everything. It's emotional, it's hilarious, it's a coming of age moment (in the sense that the boys learn a lot throughout the short journey) and it's incredibly nostalgic.
Vicky Christina Barcelona
You know that feeling when you've been out on the beach all day, you're hot and tired the way only the sweltering heat and constant sun can make you tired, and you come inside to the air conditioned house to eat lunch or shower off and lay on the couch? I love that feeling. That's how Vicky Christina Barcelona (2008) makes me feel. Two best friends stay with an aunt in Barcelona for the summer, on a beautiful, hilltop chateaux from which they can explore the city to no end, and relax like leisure is their full-time job. That is, until they meet (like meet meet) Juan Antonio (Javier Bardem), and his ex-wife Maria Elena (Penelope Cruz). Need I say more? Summer, Spain, Javier Bardem, Penelope Cruz, full-time tourist.
Letters To Juliet
You can either book a really expensive trip to Verona, Italy and the surrounding country-side with hopes of meeting an Italian stallion, OR you can watch Letters to Juliet (2010). Somewhat cheesy, incredibly entertaining, this movie provides a fix of romance, european vacation, Italian vistas, mystery and a fairytale ending. Wait for a rainy afternoon, grab a bottle of wine, make yourself the ultimate charcuterie board (no, we won't judge if it's just triscuits and leftover cheddar cheese) and relish Letters to Juliet.
Dirty Dancing
Dirty Dancing (1987). That's really all there is to say. You've seen it, you've loved it, you've cried to it, but maybe you haven't thought about it in a minute? Set at a summer resort in the Catskills (did people really used to just go away for weeks at a time to grown-up summer camp like it was completely normal??) shot at Lake Lure in Western North Carolina, Baby falls in love with dance instructor Johnny (Patrick Swayze), who introduces her to the forbidden excitement of steamy, pelvic-thrusting dancing - and more. Take a trip down memory lane with this one. Just don't try to convince someone to do the lift with you - it never goes as planned.
Dirty Dancing: Havana Nights
So we've all seen "Dirty Dancing," but have you seen the more talented, more beautiful, more exciting step sister "Dirty Dancing: Havana Nights?" It's OK, you don't have to agree with me on this, no one else does. But I will make my case. Take Dirty Dancing, transport it to Cuba, exchange the dancing for salsa, mambo, merengue and sprinkle in super hot latin jams. You have a winner! American teenager Katy (Romola Garai) moves to Cuba with her family and quickly becomes wrapped up in the dancing arms of Javier (Diego Luna - swoon). Their love is forbidden, their dancing is spicy.
If you enjoyed the original "Dirty Dancing," go give this one a try and melt away into a balmy Cuban night.