Archived Rumble
Women Fight for Olympic Rights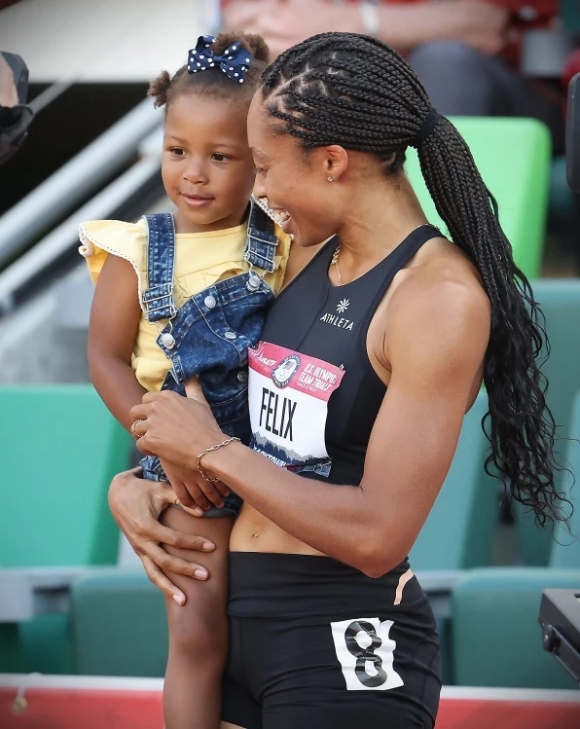 There were no women at the first modern Olympics in 1896. According to its founder Pierre de Coubertin, women were "not cut out to sustain certain shocks." Women proved him wrong, muscling their way in to have 22 women compete at the 1900 Olympic Games. By 2012, just over 100 years later, there was at least one woman in every delegation.
As the world ramps up for the 2021 Tokyo Olympics, a wave of penalizations and criticisms shed light on the ways women, especially women of color, are treated in the sports world. Ladies are making headway though, forcing change where change is needed. Below are just a few of these instances.
• The Tokyo Olympics started off shaky at best. The Tokyo 2020 executive board appointed Seiko Hashimoto, 56, as president of the Olympic organizing committee, to succeed Yoshiro Mori after his resignation over sexist comments.
Meetings with women "take so much time," he said, while the committee was making an effort to increase the ratio of female directors from 20 percent to 40 percent. At the time, there were five women on the 25-member board.
"Women are competitive. When someone raises his or her hand and speaks, they probably think they should speak too. That is why they all end up making comments," said Mori. "If we increase the number of female board members, we have to make sure their speaking time is restricted somewhat, they have difficulty finishing."
His plea for keeping the low ratio of women on the board was denied. Instead, he was forced to resign and Hashimoto, a woman, was appointed to his seat.
• Alice Dearing is the first Black female swimmer to represent Great Britain at the Olympics. She has a partnership with Soul Cap, a swimming cap designed to accommodate natural afro-hair. FINA, the international swimming federation, decided to ban Soul Cap at the Olympics. Its reasoning? The caps do not "fit the natural form of the head."
FINA went on to argue that to the best of its knowledge, athletes competing at international events never used, nor required caps of such size and configurations.
However, due to public outcry at the decision, FINA has said it is reviewing the ruling.
• Protesting, or raising awareness through body language during the national anthem is nothing new. But the backlash Gwen Berry, Olympic hammer thrower, received for turning away from the American flag and bowing her head during the national anthem was swift and aggressive.
This year the International Olympic Committee decided to relax its rules surrounding protests, partly due to the rise of the Black Lives Matter movement around the world. For the first time ever, athletes can express themselves before starting a competition or after, but not during a game. In that limited period, athletes can take a knee or raise a fist.
• Two Namibian sprinters have been banned from competing in the women's 400m track event at the Olympics due to naturally high testosterone levels. Christine Mboma and Beatrice Masilingi, who are both cisgender women, were forced to undergo medical assessments while they were at a training camp in Italy, after tests were requested by World Athletics. Neither Mboma nor Masilingi were aware of their condition. According to World Athletics rules, their testosterone test results mean that they are ineligible to compete in events from 400m to 1600m. However, both women can still compete in 100m and 200m races.
The UN has condemned the practice of testing natural testosterone levels for disqualification as "unnecessary, humiliating and harmful."
• Olivia Breen is a Paralympian competing in sprint events and long jump. At the Olympic trials, Breen was told by an official that her briefs were too short, and that she should get a pair of shorts.
Briefs are common among high performance female runners as they allow full mobility, are tight to the body and don't create any drag. Breen intends to wear the same briefs she was criticized for when she competes at the Paralympics.
• In the same month Olivia Breen was told her briefs were too short, the Norwegian Women's Beach Handball team was fined for wearing shorts instead of bikini bottoms.
The International Handball Federation's rules and regulations require men to wear shorts that fall no longer than 10 centimeters (about 4 inches) above their knees. But the rules for women are more specific, and revealing:
"Female athletes must wear bikini bottoms ... with a close fit and cut on an upward angle toward the top of the leg," the rules state. "The side width must be of a maximum of 10 centimeters." Thanks again to public outcry over the discrepancy between Breen's case, and the case of the Norwegian Handball team, a larger conversation is brewing concerning the requirements for women's dress in track, handball, as well as beach volleyball.
• Olympic athletes who are nursing, including U.S. marathoner Aliphine Tuliamuk, pleaded publicly for Tokyo Olympic organizers to allow athletes to bring breastfeeding infants to Japan.
With just over three weeks to go until the opening ceremony, Tokyo organizers announced they would allow those athletes to bring their young children with them.
The decision comes after athletes who had recently given birth publicly discussed the hardship leaving their infants at home.
• Then there is Sha'Carri Richardson. Flaming orange hair and long, fierce nails, disqualified from Olympic competition after she tested positive for marijuana, a substance that is legal in 18 states and Washington D.C. The whole debate has gone back and forth in the news cycle and on social media: she knew the rules; the rules are stupid; rules are rules; etc. All the debates seem to end up in one place - "we should change the rules."