Archived Rumble
There's Still Time for Summer Adventure
Wednesday, August 04, 2021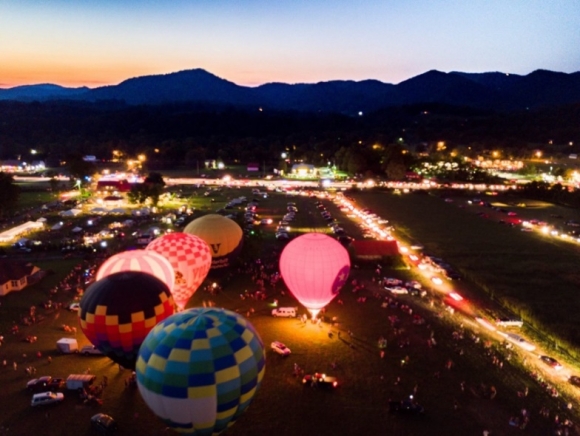 People keep talking about summer coming to an end, and I'm not ready for that yet! I know kids are returning to school over the next couple of weeks, but there is still plenty of time to fit in a few more summer adventures.
Now is the best time to be tubing down the river, kayaking the lake or hiking to your favorite watering hole to cool off on a hot day. Now is the time for outdoor concerts, live music and community festivals and county fairs.
Here is a round up of a few bucket list items to cross off your list before Labor Day weekend.
Concerts on the Creek — Held most Fridays through Labor Day at the Bridge Park in Sylva, these free, family-friendly events are organized by the Jackson County Chamber of Commerce, the Town of Sylva, and the Jackson County Parks & Recreation Department. Bring a chair or blanket and enjoy the live music. This Friday, Shane Meade & The Sound (rock/soul) will perform from 7-9 p.m. The rest of the summer schedule can be found at www.mountainlovers.com/concerts-on-the-creek.
Waynesville Street Dance — While the traditional street dances led by Joe Sam Queen in downtown Waynesville have been put on hold during the pandemic, the celebration will still be held from 6-9 p.m. this Friday, Aug. 7, featuring a free performance by The Darren Nicholson Band in front of the Haywood County Historic Courthouse.
Hot Air Balloon Festival — I've never been up in a hot air balloon before, but it's on the bucket list for sure. This year's Great Smoky Mountains Hot Air Balloon Festival will be held from 4 to 10 p.m. Aug. 21 at the Townsend Visitors Center in Tennessee. There will be plenty of family fun and then at dusk you can see all the balloons lit up! Plan your trip at www.gsmballoonfest.com.
16th Annual Franklin Area Folk Festival — Franklin loves honoring local Appalachian heritage with this annual festival. This festival is being held from 10 a.m. to 4 p.m. Aug. 21 at Cowee School Arts & Heritage Center. It is a free, family-friendly event where you might experience one of many living history experiences, hands-on heritage demonstrations or indulge in children's activities that are both educational and entertaining! For more information, visit FranklinFolkFestival.com.
Hook Line and Drinker Festival — The annual Hook, Line & Drinker Festival will be held 3-7 p.m. Aug. 21 at the Bridge Park in Sylva. This "Top 20 Event in the Southeast" is organized by the Jackson County Chamber of Commerce and celebrates being home to the N.C. Trout Capital and the WNC Fly Fishing Trail. The festival features fly fishing guides and vendors, craft breweries, music by two of the region's most popular bands, food trucks, and children's activities.
Greening Up the Mountains Festival — Now in its 23rd year, this heritage arts festival held in historic downtown Sylva Aug. 28 celebrates both traditional and contemporary forms of Appalachian art, music, food, and beverage to honor Jackson County's community and local artisans. Sponsored by the Town of Sylva and the Main Street Sylva Association, attendees to the festival can also enjoy a 5k run, youth talent contest, beverage arts featuring local craft breweries, and live music throughout the day on two stages.