Archived Rumble
Finding Light in a Dark World
Wednesday, August 25, 2021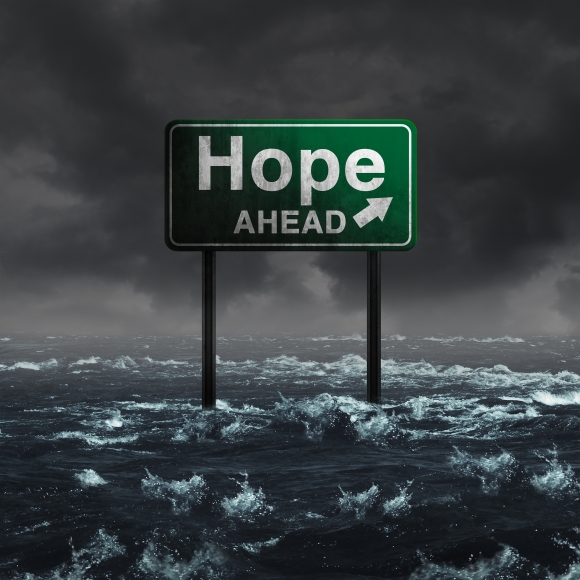 The world feels beyond heavy right now.
Floods, wildfires, war, refugees, a pandemic.
This topic of this article was orignally focused on the back-to-school season. The masking debate in our home county of Haywood was heated, but that wasn't what was on my heart. As a daughter of two educators and a former teacher myself, the back-to-school season will always be special.
This year I was worried about all educators and students. There seemed to be a dark cloud hanging over the exciting fervor that typically accompanies the start of a new school year. Teachers already serve as instructors, nurses, counselors, surrogate parents, mentors, coaches and friends. This year they were also forced to deal with an elusive masking rule, contact tracing, quarantining and who knows what else.
When school kicked off last week, everyone was holding their breath. How many students would wear masks? Would students and parents grow more defiant one way or the other? Would COVID cases spike? Would they shut down schools again? Would classes go virtual?
Then after only two days in school, Tropical Storm Fred surges and causes massive destruction in our county. And within an instant, all minds shift from masks to flood recovery.
One minute I'm scrolling through social media looking at photos of kids going back to school, and a mere 48 hours later, I'm staring at the phone screen shocked at flood footage, my heart aching for the poor souls who lost everything to the power of water.
My home and property were not affected by Tropical Storm Fred, but I know what a total loss feels like.
In October 2005, my parents' house burned to the ground due to a freak electrical fire. They lost everything. I was in my early 20s and was living on my own with two roommates, but still had most of my things at my parents' house, along with all of my childhood, high school and college possessions and memorabilia.
It is a very odd and dark moment to have your entire life burn to the ground and to not have a simple thing like a hairbrush or even a clean pair of underwear. Friends, neighbors and family embraced my parents, my sister and me after the fire. My sister and I at least had a house and a bed, but my parents had nothing. They stayed at a friend's house until they could get a rental and from there, it was a long and grueling process to rebuild their life from scratch.
Until the day she passed, my mom would find herself searching for things such as a favorite cardigan or a recipe or my great grandmother's CorningWare dish before realizing they'd all gone up in smoke. To make herself feel better about the lost items, she would say, "Oh well, it's just stuff. Who's going to know in 100 years anyway?" It was a strange thing to say, but it made her feel better so I'd always smile and say, "Very true!"
As the people of Cruso, Bethel, Canton and Clyde, North Carolina, piece their lives back together one measuring cup and couch cushion at a time, my heart feels for them. They will always be looking for something that was lost in the flood but at the same time, they will have an unending appreciation for life itself, an understanding that things are just "things" and in a hundred years, no one will know what items were lost, but their beating hearts and personalities will live on in future generations.
At its core, Haywood County is a small community, a place where we take care of one another in a time of crisis. Everyone wants to help the victims of Tropical Storm Fred, so much so that local organizations have asked that donations stop momentarily until they can reassess and see what's needed at this time.
There are a few things people can do to help the victims. These are some efforts people showed us after the fire that really helped cheer our spirits and put my parents' lives back together.
Decades of pictures were lost in our fire, so when our friends and family rallied and made copies of childhood, high school and college pictures, we cried tears of joy. If you are a friend or family member of someone who lost scrapbooks and memories in the recent floods, make copies of any photos that would mean something to them. It's an easy, inexpensive gesture that goes a long way.
I also remember my parents being grateful for gift cards. When displaced, you're typically in an unfamiliar kitchen with unfamiliar utensils and appliances. Worse yet, you may be in a shelter or temporary housing with no kitchen at all. Sometimes it's just easier to go out to eat or get takeout. Gift cards to retail stores are also a great idea. When you lose all of your clothing, it's hard to find donated clothes that fit correctly. It feels good to go out and get a few new clothing items.
Lastly, we were extremely grateful for people who came to help dig through the rubble and clean up. Digging among the remnants of a life you've built over many generations is heart wrenching and the quicker you can get it done the better. With that being said, it's a sensitive matter so close friends and family are often the best choice for this type of challenging task.
The folks who suffered so much loss last week have a long road ahead. My heart is with them, and I hope they know, whatever they need, they simply need to ask. There is an entire community willing to help. We may not be able to hurry along insurance and federal aid money or rebuild your house overnight, but we're here, nonetheless. In times like this, the transference of love and energy among people can be life saving.