Archived Rumble
Ask Us Anything
Wednesday, September 01, 2021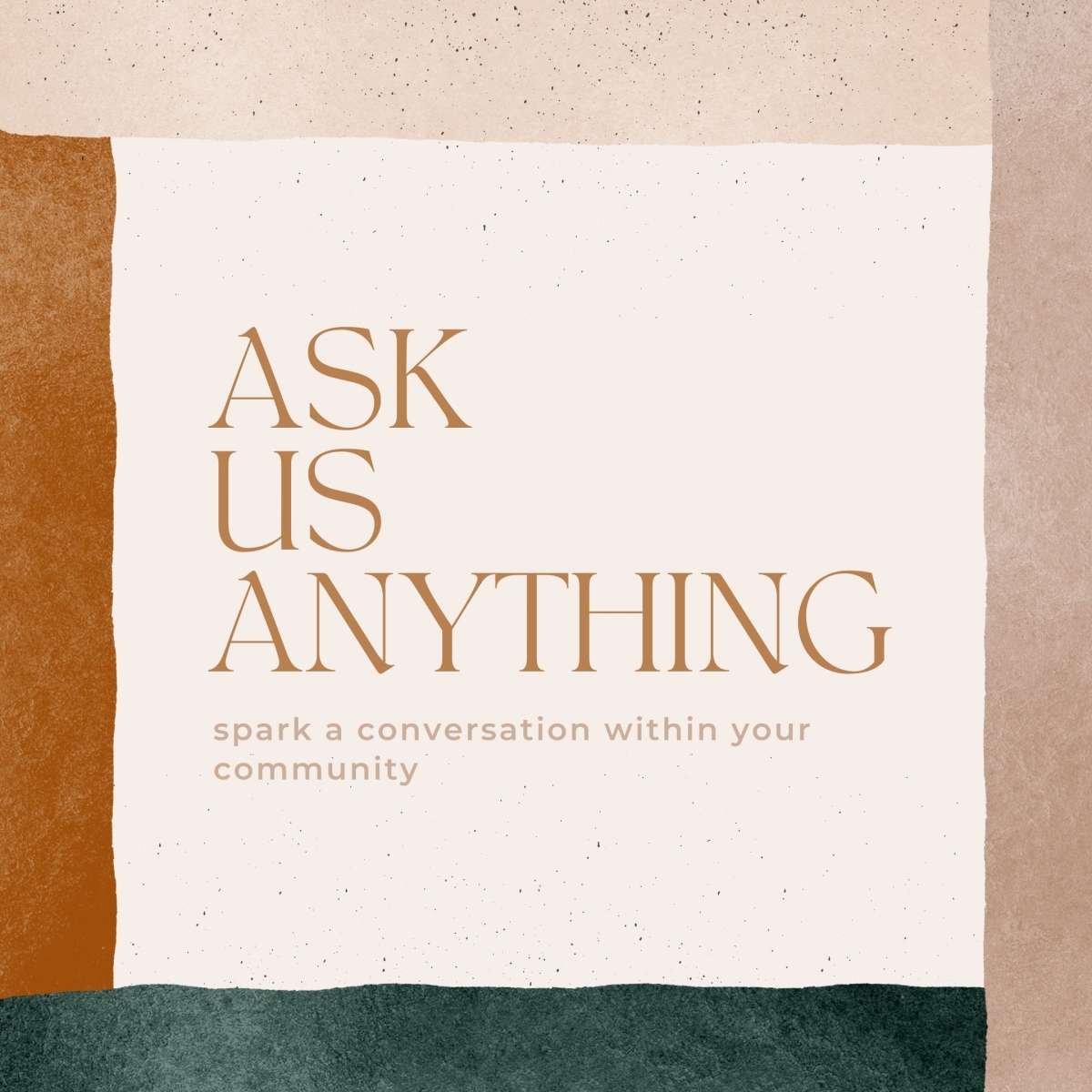 How do you have safe communication during relational conversations where defenses and triggers happen because of past hurts? How do you effectively communicate core issues instead of their symptoms?
Amanda Singletary:
I think when we're attempting to communicate our thoughts and feelings with someone close to us who might become upset it's important to consider how those thoughts and feelings will be received. In many cases, how the message is relayed is equally as important as what the message contains.
It sounds like you have an understanding of the person's "triggers," which is great, actually. This awareness absolutely gives you an advantage in formulating your approach. As you pointed out, defensiveness is a response to having past traumas reignited and as we all know, once that happens, there's no more communicating.
My advice is to keep those sensitive spots in mind when beginning your dialogue and above all else, use "I feel" statements rather than accusatory, "you always" statements. The first one tells the listener how their actions make you feel, whereas the second one blames the listener. Blaming gets us nowhere and usually results in arguing and even greater upset. But perhaps if they hear how you're feeling, they'll be more receptive to communicate effectively.
Lastly, there's also the matter of consent. We typically think of consent in a physical touch sort of way, but it also applies to sensitive subject matter. The last thing you want to do is blindside the person with deep, heavy conversation when they aren't expecting it. Instead, it might be a good idea to say "Hey, I know xyz can be upsetting to you (acknowledge the trauma), but I have some thoughts/feelings/questions I'd like to get your input on (give them the control) when you have some time." This consent-based approach gives them the heads up that you want to have a heavy conversation, while also showing them that you understand their reservations and want to give them the freedom to choose when and where the conversation happens.
Jessi Stone:
This is definitely a tough one, especially right now when everyone is so polarized about politics and the pandemic. The most important thing is to stick to the topic and not take personal jabs at each other during the communication. If we can learn that someone else's opinion isn't a personal attack, then our defenses won't go up so quick. If we approach a conversation with curiosity about the other's viewpoint instead of going into it with the intent of changing their mind, the outcome is always better. We can actually walk away from a conversation with some mutual respect instead of outrage.
Now if we're talking about communications with closer family members — parents, siblings, spouses — it can be trickier because we feel like we can be more "loose" with our words with those we love. In these cases, it's important to know each other's triggers and to set your own boundaries. For example, my father and I don't see eye to eye on politics and it can cause some heated arguments that turn personal. So I've set a boundary by telling him I'm not going to talk politics when I come visit, and that if he starts to talk politics I will leave to avoid fighting with him. He now knows that's a trigger and he knows the consequence of pressing that button.
I've also established boundaries and expectations when it comes to communications with my husband. He knows if I walk away from a conversation, it's not because I'm disrespecting him, it's because I need some time to collect my thoughts so that I don't lash out and say things I will regret later. When we argue, we've learned to argue about the matter at hand and to avoid bringing up past arguments or incidents. Again, having curiosity about what the other person has to say instead of just waiting for your opportunity to speak goes a long way in better communication.
Susanna Shetley:
In my experience, trust is paramount in these types of conversations. I'm one to hold things inside anyway, so if I don't fully trust the other person, I may not have a deep conversation with them anyway and certainly would not have a hostile conversation where past hurst are brought up. With that being said, I've been in conversations with a loved one where my triggers are sparked uknowingly by the other person. When this happens, I have to take a deep breath and not react too suddenly or shutdown. More often than not, my parnter or loved one doesn't even know what they've said triggered my defesnes.
I've been part of a few conversations where a loved one has knowingly jabbed and that is very hurtful. I try not to go straight to the jugular because ultimately the guilt I would feel over that isn't worth it. A therapist told me once that when a conversation gets heated, try and talk like a robot. When we talk like a robot, we get the facts across without including too much emotion. I know it sounds strange, but it seems to work for me. I can't handle conversations or arguments that go in circles and are unproductive. I'm an impatient person and hate confrontation so for me, I do anything to end a conversation like that. Everyone is different, however, and others may enjoy a good argument. If that's the case, I suggest selecting your words carefully and not crossing pre-established bundaries. Otherwise, you may ruin a relationship forever.
Lastly, it's always important to listen and observe with curiosity, to seek to understand. The other person typically has some reasoning behind their words, even if it's coming across as angry or accusatory. When I try and communicate from a stance of understaning and compassion, the outcome always seems to be more positive.