Archived Rumble
Pumpkin Spice Shortbread Cookies
Wednesday, October 27, 2021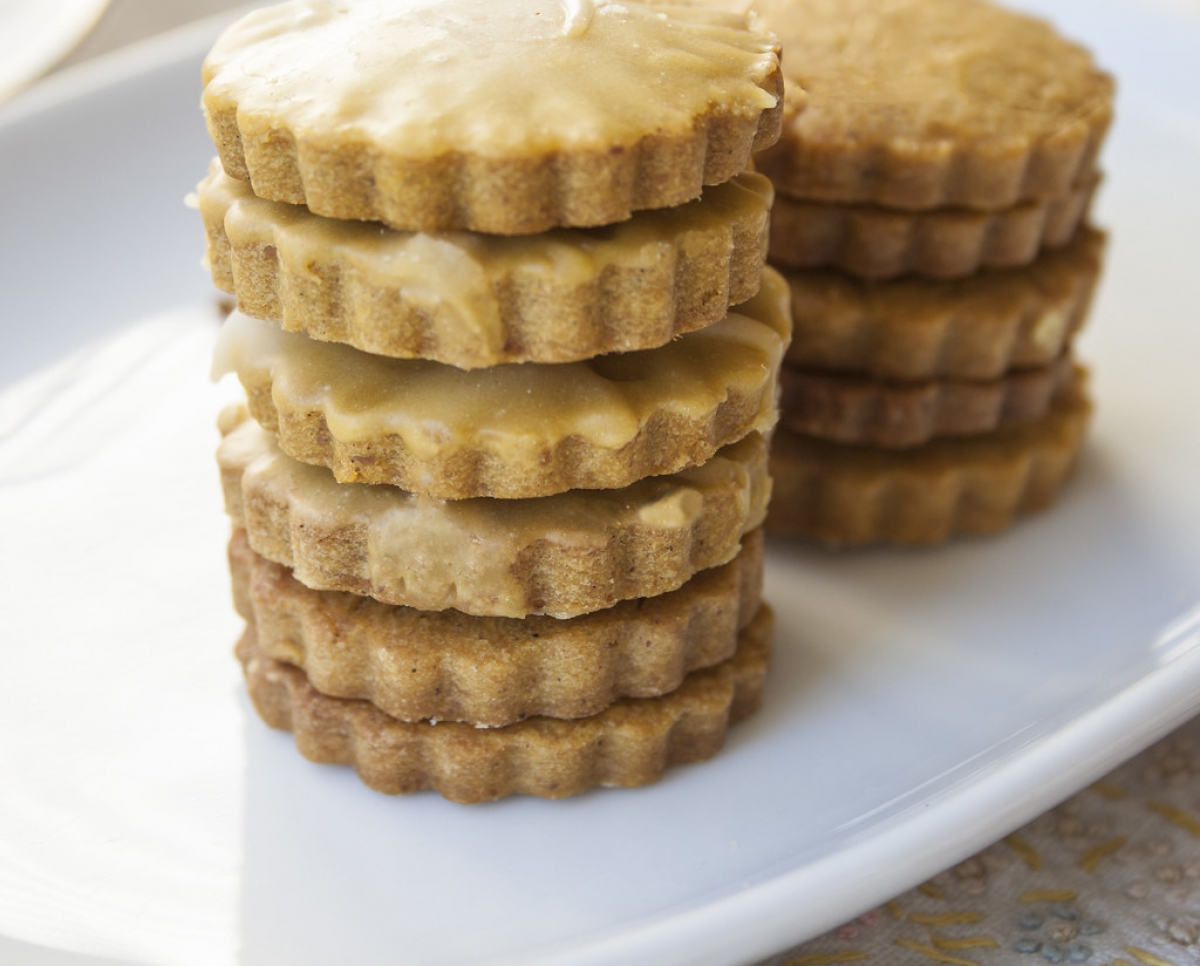 Shortbread cookies are a traditionally Scottish "biscuit." Unlike almost any other sweet treats, they contain no leavening — no eggs, no baking soda, no baking powder, no yeast.
They are particularly nice to enjoy with coffee in the morning, as they are dense, and not overly sweet. Recently my mother made a delicious batch of lavender shortbread cookies, and with fall weather blowing in, I knew I wanted to try the recipe with seasonal spices.
Pumpkins have long been associated with fall, harvest season and Halloween. The tradition of carving pumpkins comes from an old Celtic tradition. During the time of Halloween, or Samhain, people would carve scary faces into turnips, potatoes or beets and place them in windows and on doorsteps to scare away roaming spirits. When Irish, British and Scottish immigrants began coming to the United States in great numbers, they brought the tradition with them. But, when these immigrants arrived in the United States they found that Pumpkins, native to the americas, worked even better for carving scary faces. Pumpkins also had a larger hollow body in which to place a candle and illuminate the face.
Ingredients:
For the Cookies
2 cups flour

1 cup butter

1 cup powdered sugar

⅓ cup pumpkin puree

2 tsp. pumpkin spice seasoning (or ½ tsp. each of cinnamon, nutmeg, ginger, clove & 1 pinch of allspice)
For the Glaze
1 ½ cup powdered sugar

3 Tbsp. pumpkin puree

1 Tbsp. lemon juice

1 tsp. pumpkin spice (or ¼ tsp. each of cinnamon, nutmeg, ginger & clove)
Directions:
Preheat the oven to 350° fahrenheit.

Combine all ingredients in a food processor. Once a ball of dough forms, roll the dough into a thin log and refrigerate until firm.

Cut ½ inch thick slices of the dough log, place on a pan and cook for 10-12 minutes.

To make glaze, combine all ingredients until smooth.

After cookies have cooled, cover or drizzle with glaze.
Leave a comment
2

comments
I would love the lavender version as well. I had lavender cookies in New York several years ago and loved them.

Friday, 11/05/2021

Would you be so kind as to send me your mom's recipe w the lavender? They both sound delicious! Thanks for your help, Debbie Smith ☕️?

Friday, 11/05/2021