Archived Rumble
Mental Health in Motion
Wednesday, November 03, 2021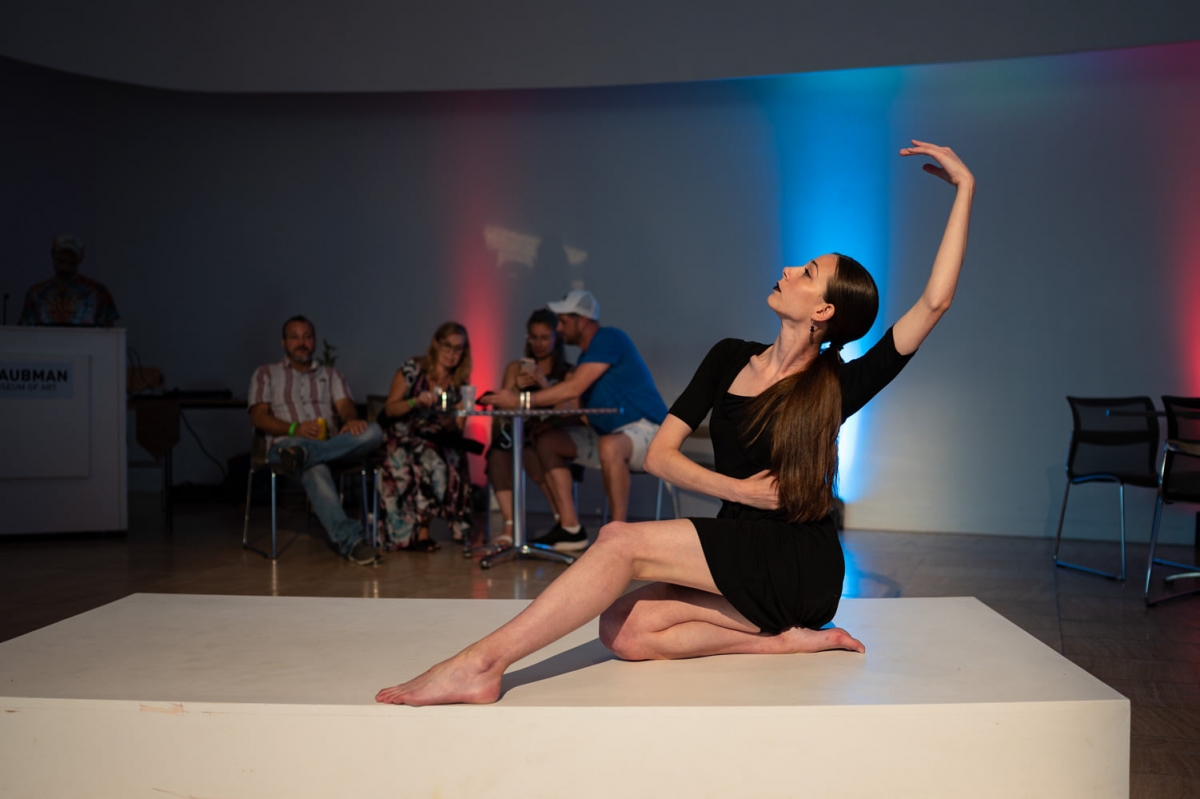 The Haywood County Arts Council (HCAC) is honored to announce they are sponsoring three performances at their downtown Waynesville gallery by Mental Health in Motion starting Thursday, Nov. 4, through Saturday, Nov. 6, from 5:30 to 6:30 p.m.
"The gallery is really going to come alive each evening with a short movie projected onto our gallery walls, live dance performance and a question-and-answer period with the Mental Health in Motion team" says Morgan Beryl, HCAC Executive Director. "We are so excited to partner with this art therapy type non-profit to provide a donation-based event to our community that touches on a tough topic that many individuals struggle to discuss."
Mental Health in Motion, founded in 2017 by mental health professional and lifelong dancer, Lisa Santiago Linger, works to provide mental health education, advocacy and awareness through creative means. Mental Health in Motion was started as a way to engage communities with mental health topics through means that are often more accessible and engaging than lecture or discussion alone. "We are excited and honored to share more of what we do with the Waynesville and larger WNC community" says Linger.
Visual art and dance have a way of inviting people into stories and subjects in ways that go beyond words. By bringing these often-invisible topics into light through artistic visuals, people can begin to understand the intricacies of the subjects more deeply, thus gaining greater awareness and empathy for ourselves and those around us. "At Mental Health in Motion, we believe mental health is health, and it is worth investing in for the general wellbeing and growth of our communities. By investing in our mission, you are helping to bring impactful mental health education to more businesses, hospitals, schools and cities just like yours" explains Linger.
Space is limited to 25 people per performance and is open for advance sign ups through the HCAC website www.haywoodarts.org. For more information about Mental Healthy in Motion and the wide variety of programs and events they provide, visit mentalhealthinmotion.org/about. Mental Health in Motion is a fiscally sponsored project of Fractured Atlas 501(c)3. A recurring or one-time donation through their project portal is tax-deductible as allowed by law.