Rumble
Leave Space For Grief and Gratitude
Wednesday, November 17, 2021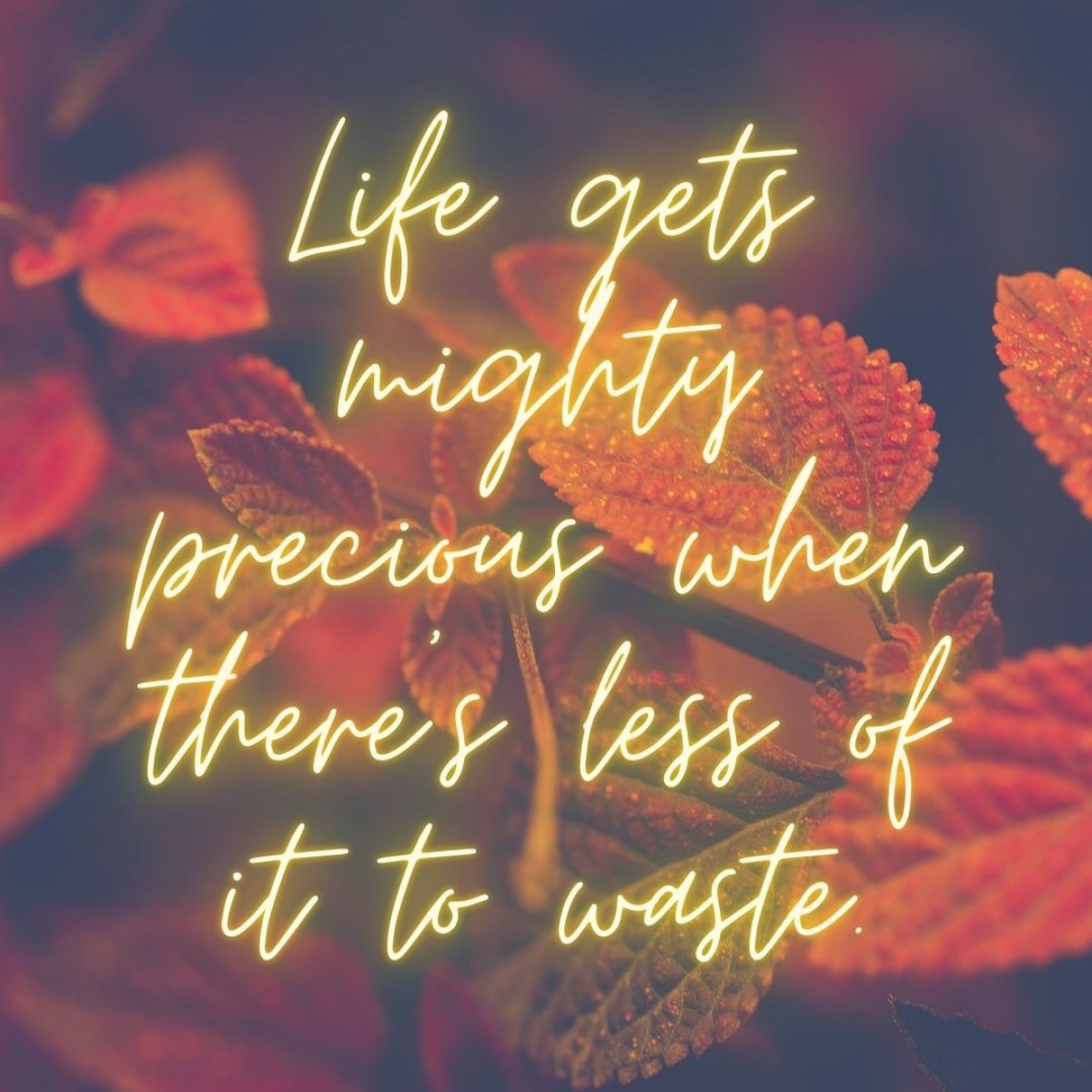 There are only six weeks left in 2021. Let that sink in for a moment. How does it make you feel? Anxious? Excited? Relieved? Panicked? Maybe a little of everything.
I'm not sure how I feel about it and I have all the feelings about it at the same time. My mind has been in a constant whirlwind trying to process everything I've been through this year and everything we've been through collectively. Hell, many of us are still trying to process what happened to us in 2020.
Last December we were all eager to put 2020 (and this pandemic) behind us — like at midnight on Jan. 1, 2021, this virus would be long gone. Well, another year has passed and we're still in it. It's slowly gotten more tolerable and many of us are now vaccinated but that's about all the positive I can muster to say about the matter.
This time last year, my husband and I were making plans to stay home for the holidays to avoid spreading COVID among our families. It was painful not being with the people we loved, but we knew we were doing the right thing.
The next time Matt would see his dad would be in a hospital bed after he passed away from COVID-19 in January 2021. We're still processing the grief and anger of losing him the way we did. The "what-ifs" are so hard to move past when you lose someone under these circumstances. It felt so lonely even though we knew so many others who had also lost loved ones. The world kept turning, no one could slow down for our grief when they were dealing with their own degrees of it.
This year will be different. Our families are vaccinated now, and we feel safer gathering this Thanksgiving. Yet, the grief will still be there hanging over us all on Nov. 25 — a day that would also have been my father-in-law's 57th birthday.
We go into this holiday season with heavier hearts and yet we are aware we have so much to be grateful for in our lives. We're alive, we're healthy, we have jobs and health insurance, a roof over our heads and food in our bellies. We have so much love for each other, our families, friends, and we just look forward to sharing some of that love this year.
"When did the choices get so hard, with so much more at stake? Life gets mighty precious when there's less of it to waste." — Bonnie Raitt
That's the message in my heart as this year begins to wrap up, and I plan to make the most of these last six weeks. I'll make the time to remember the ones we've lost and make sure the ones who are still here know how much I love them.
Grief is the high price we pay for having love in our lives and gratitude can be one of the most powerful tools we can use to heal from our grief. My hope is that you all can leave enough space for your grief and your gratitude this year. They are both gifts.
Leave a comment
1

comment
Nicely said and so true.. without gratitude life is pretty dull...

Thursday, 11/18/2021