Rumble
Sassafras on Main
Wednesday, December 01, 2021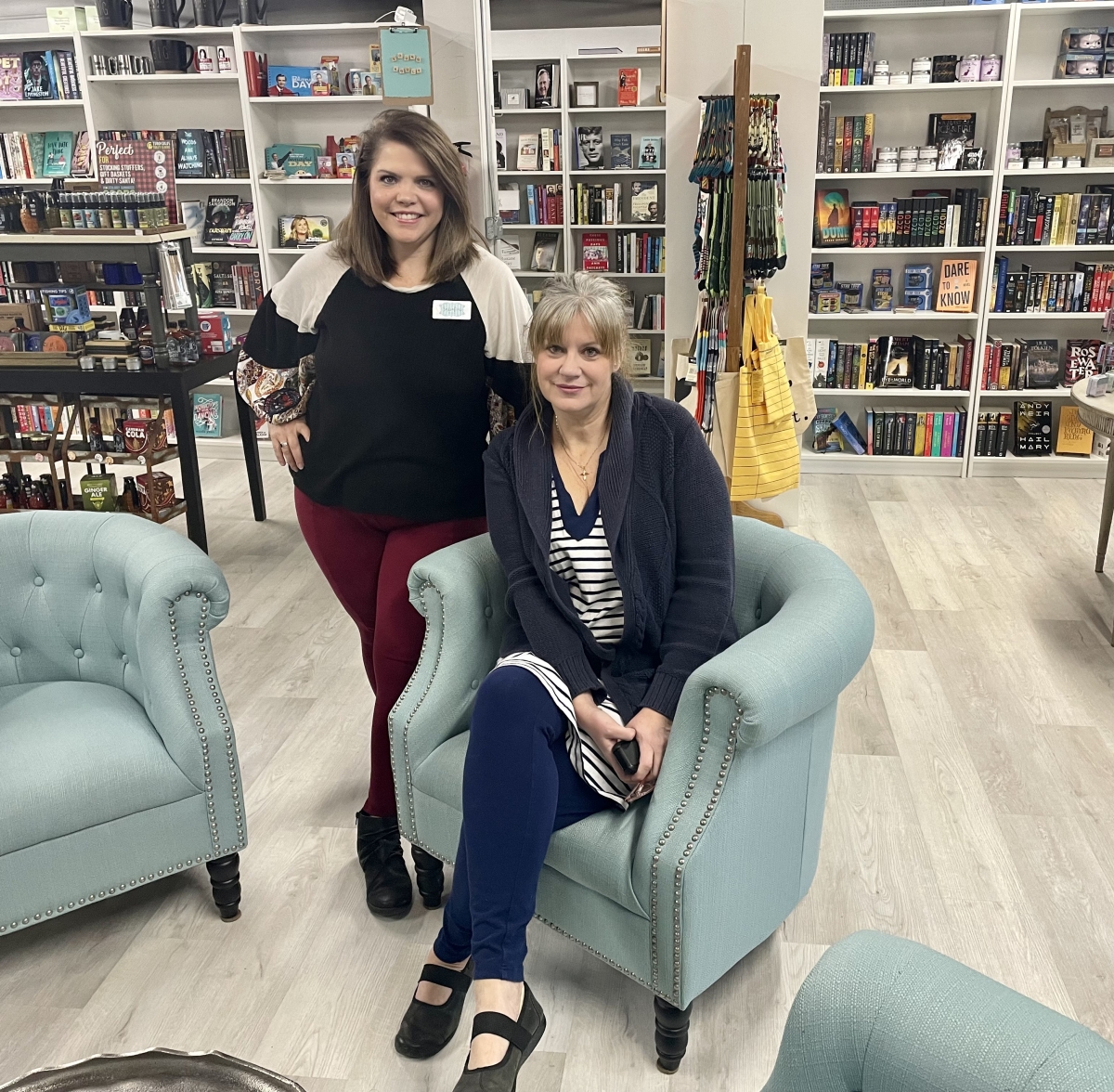 Susanne Blumer is a children's author who had a dream to open a bookstore and coffee shop in a quaint downtown. In 2018, she opened Sassafras on Sutton in Black Mountain and three years later opened her second location in Waynesville, Sassafras on Main.
After initially opening Sassafras on Sutton as a bookstore, Susanne later added toys and other items to the space, coining the store's tagline, "Rediscover your imagination." When Susanne and her husband, Cole, were looking for a second location site, they found the perfect building at 196 N. Main Street in Waynesville. Susanne's friend and fellow writer, Joyce Glass, came on board to manage the store.
Rumble's Susanna Shetley sat down with Susanne and Joyce to get the scoop on how things are going so far.
Rumble: What makes Sassafras unique?
Susanne: There's magic around every corner in our store. Our goal is to help both kids and adults rediscover their imagination. To help with that, we have books, toys, art supplies, puzzles, STEM items and more. We love when the kids come upstairs and they're jus shocked with what we have.
Rumble: How did you choose Waynesville over another small town in the region?
Susanne: We loved Waynesville's vibe. It's a thriving downtown with a great mix of locals and tourists. It also happened to have a building for sale that was large enough for our vision. And like Black Mountain, it's a walkable town with a lot of foot traffic. Location is key for a store like ours.
Rumble: How do you select your inventory?
Susanne: We try to be very intentional with our inventory so we're not overlapping too much with other local vendors. We try to keep with the literary theme if possible. It's interesting because our inventory in this store is different than our Black Mountain store. It just depends on the needs of the town and what the neighboring businesses already provide.
Rumble: What are you enjoying at your job?
Joyce: I enjoy everything. I love this kind of store. We're a bookstore and a toy store, which is really fun. We also have other really unique items. We have a little something for everyone. I've fallen in love with Waynesville and the people here.
Rumble: What would be your advice as far as encouraging people to shop local?
Joyce: Most importantly, you should shop local to support your community, but you can also find unique things in a local store that you can't find other places. Shopping small is also a memorable experience, as opposed to doing your shopping at a large chain or online.
Susanne: A big saying for us is, "Shop here, buy here, keep us here." We encourage people not to use small businesses as a showroom to peruse items but then purchase somewhere else like Amazon. When shopping small, you can touch a stuffed animal, read a few pages in a book, smell a candle. An online experience can't give you all of that.
Rumble: Is there anything else you'd like to tell our readers?
Susanne: We really want to thank the community for their support since our opening. We've been very well received and everyone is thankful we're here. I was very hopeful that it would go well, but it's been even better than we thought it would be. We love to see customers bring their friends and family in and show them around. So many new people have done that lately.
Rumble: Any exciting news for 2022?
Susanne: We've definitely got some exciting plans for 2022. Stay tuned!