Rumble
"Virgil Was Here"
Wednesday, December 01, 2021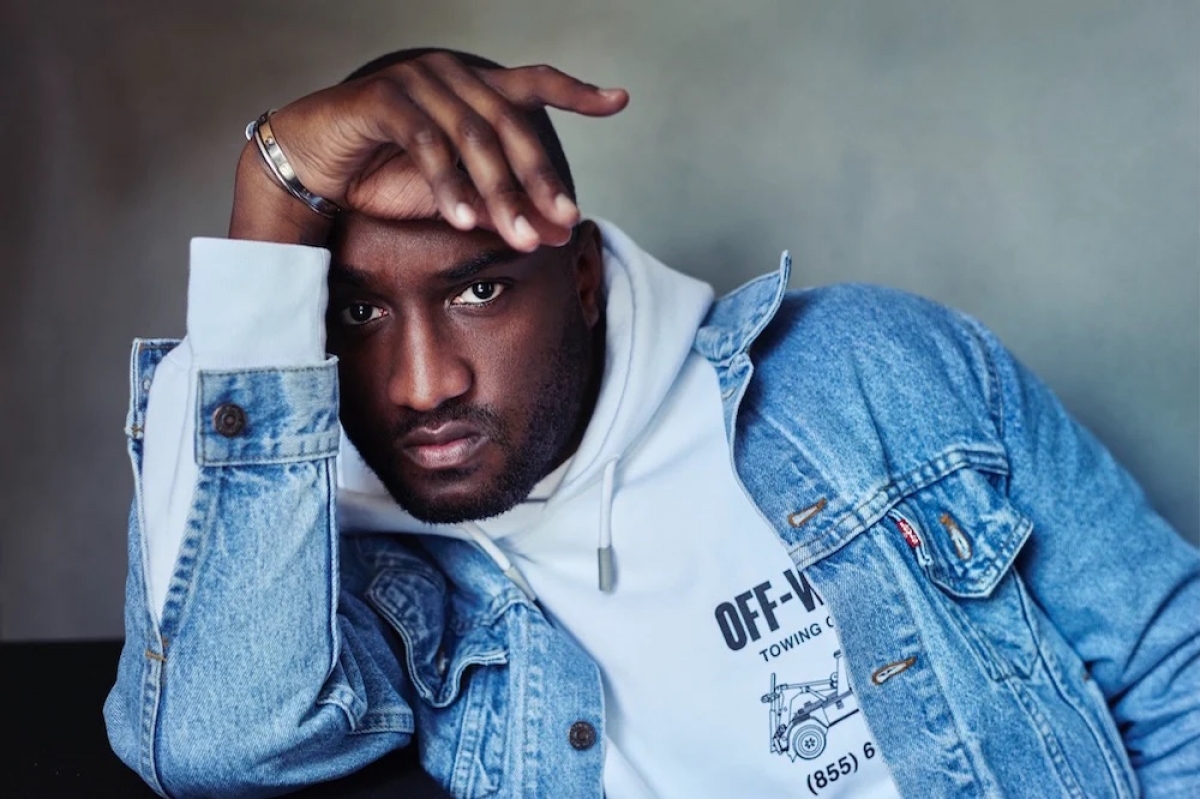 "Everything I do is for the 17-year-old version of myself." — Virgil Abloh.
Virgil Abloh was a renaissance man through and through, although such an antiquated title hardly does justice to the multidisciplinary artist and visionary. He transformed fashion, crossing boundaries, blending mediums and smashing expectations about how and where an artist should create. Abloh died Nov. 28 after a private battle with cardiac angiosarcoma, a rare form of cancer.
Abloh was born in 1980 outside of Chicago where he and his sister were raised by their parents, immigrants from Ghana. His mother was a seamstress and from her he learned the basics of apparel construction. In 2002, Abloh graduated from the University of Wisconsin-Madison with a degree in civil engineering, and in 2006 earned his master's in architecture from Illinois Institute of Technology.
Even then, something as involved as working towards a master's in architecture wasn't enough to keep Abloh busy. During those years he was also DJing, working in the Chicago fashion scene and writing for the arts and culture blog "The Brilliance." It was during this time that Abloh became acquainted with Kanye West, while they were working on designs at the same Chicago print shop.
In 2009, both Abloh and West took internships with Fendi, the Italian luxury fashion house, in Rome. After working closely together during their time in Rome, the two opened a store in Chicago, along with Don C, and soon after West appointed Abloh creative director of Donda, West's creative agency.
In 2011, Abloh worked as artistic director for the Jay-Z and Kanye West album "Watch the Throne," for which he won a Grammy. The album cover was designed by Ricardo Tisci, creative director of Givenchy.
Abloh launched his first brand, Pyrex Vision, in 2012 in New York. Part of this endeavor involved purchasing deadstock Ralph Lauren flannels for $40 a piece, printing "Pyrex" and the number "23" (in reference to a childhood hero, Michael Jordan) on them, and selling them for $550 each.
Throughout his career Abloh would continue to riff off of luxury designs and brands, contorting them and giving them new, almost satirical life in the luxury streetwear world he created. At times his designs felt as much like commentaries on the pieces themselves as they did pieces of art.
In 2013, Pyrex Vision closed and Abloh started the brand he would become known for — "Off-White." The brand involved more than fashion, a multi-platform creative project spanning streetwear, luxury, art, music and travel. Abloh defined the brand as "the gray area between black and white as the color Off-White." From the beginning of Off-White, quotation marks became signature to the brand.
After the inception of Off-White in 2013, Abloh slowly hammered away at the stone that is the traditional fashion industry. In 2014, he began showing men's and women's wear at Paris Fashion Week. In 2015, Beyoncé wore an Off-White sweatshirt in Nicki Minaj's music video for "Feelin Myself." That same year, Off-White was a finalist for the LVMH Prize. In 2016, Abloh opened his first concept store in Tokyo and debuted his Grey Area furniture collection. In 2017 the stone breaks open for him.
That year alone, Abloh had announced a collaborative exhibit with Takashi Murakami; released his first song; opened a store in New York City; won the british Fashion Award for Urban Luxe Brand; collaborated with Jimmy Choo, Warby Parker and Jacob the Jeweler; and partnered with Nike to create The Ten, an iconic sneaker line that reimagined classic Nike designs.
In 2018, Abloh was named creative director of Louis Vuitton's menswear collections. In this position he became the first Black man to be creative director at a French luxury fashion house. In July, Abloh took an even larger role at the company. LVMH acquired a 60 percent stake in Off-White and Abloh began work across all LVMH brands including alcohol (LVMH owns Drug, Dom Pérignon, Hennessy and at least 27 others), hospitality (LVMH owns more than 50 hotels ) and more.
When he was appointed to the position, Vanessa Friedman, fashion director for the New York Times, said Abloh had become "the most powerful Black executive at the most powerful luxury goods group in the world."
Abloh opened a major art exhibit at the Museum of Contemporary Art in Chicago titled "Figures of Speech." The exhibit made its rounds to several cities in the United States and is currently at a Qatar museum until March 2022.
The number of iconic looks Abloh put together are too many to recount. From Serena William's tutu tennis dress at the French Open to Spike Lee's hot pink suit at the Cannes Film Festival. But perhaps Abloh's most lasting work will be that which he did for Black youth. He often said that everything he did was for the 17-year-old version of himself. He lived those words authentically. In 2020, he established the Post-Modern scholarship to assist young Black people in the fashion industry.
Young, aspiring creatives everywhere felt connected to him on a deep level. Where kids spend countless hours cutting up clothes and refashioning them, imitating the expensive designs they can't afford, Abloh took that mentality to the luxury fashion houses. He brought streetwear to those fancy out-of-reach places and made it the most in-demand luxury of all.
Following his death, there was an outpouring of devastation in the art world. But perhaps most compelling were the number of people recalling the love and support they received from Abloh. Singer and fellow creative Frank Ocean recalled a conversation in which he asked Abloh how it was possible that he played hundreds of shows a year, did numerous fashion collections, put together countless creative projects, was able to be a good father and husband and still return everyone's texts and calls encouragement, enthusiasm and ease.
Ocean said that in response, Abloh told him he was interested in living, and living to the maximum extent of his level.
Leave a comment
1

comment
Hannah,
Thank you for introducing me to a true genius! I enjoyed your article and learned so much. I am sorry for the loss of such an icon and role model.

Friday, 12/03/2021