Rumble
6 Tips for Lessening Stress During the Holiday Season
Wednesday, December 01, 2021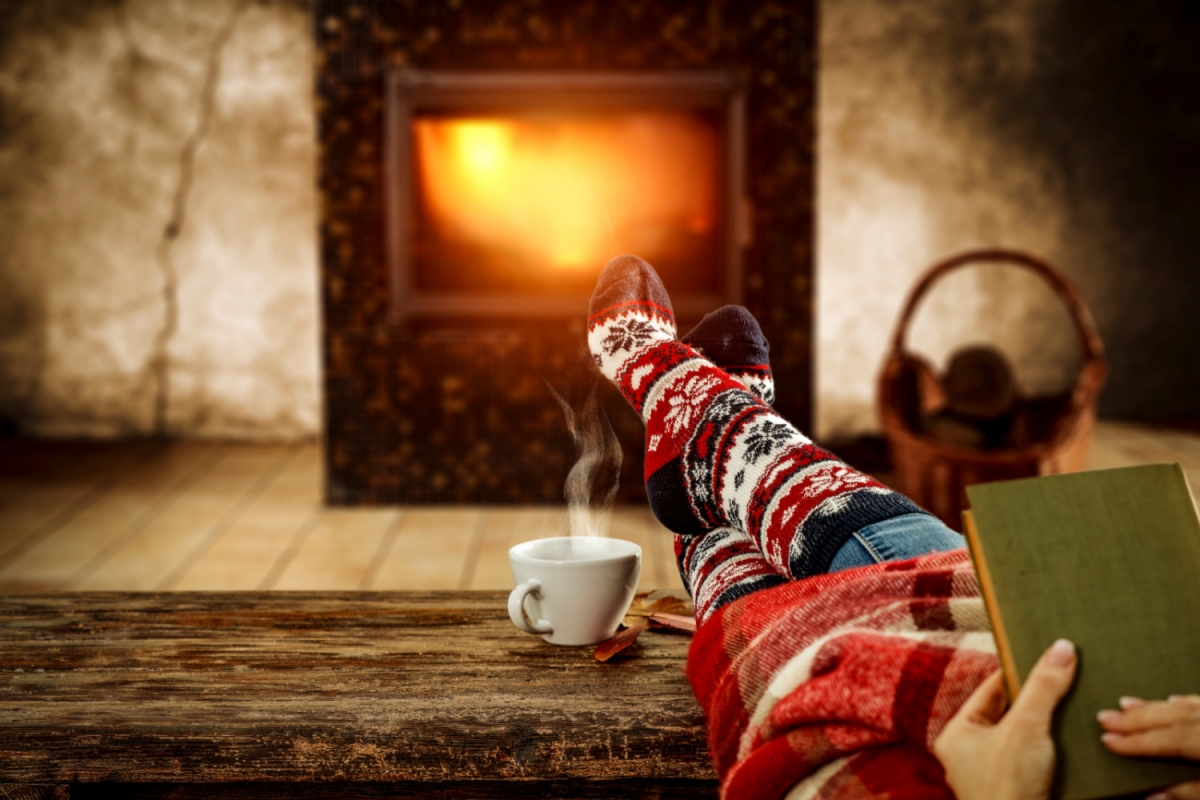 Writer Glennon Doyle says what screws us up most is the picture in our head of how things are supposed to be. This holiday season let's try to shake those expectations, listen to our hearts and take on experiences that are truly meaningful. Today Rumble offers 6 tips to make this a reality.
1). Stay off social media and connect with actual humans: People love showing life's highlight reels on social media. They don't broadcast the negative. People can't help but compare themselves to others. This can make you feel "less than" and can be detrimental to the psyche. Instead of scrolling through social media, spend time with people cooking together, making homemade gifts, going for a walk, playing cards or doing a puzzle. We guarantee you'll fee better if you choose the latter.
2). Resist the pressure to say yes: With the holidays comes a lot of festivities, parties, family events, drinks, gift exchanges, dinners, etc. You don't have to say yes to everything. A good rule of thumb is to only attend events that make you feel happy and relaxed when you leave.
3). Be mindful of sugar and alcohol intake: Stress is already elevated during the holidays. We put a lot of pressure on ourselves to pack a lot in a short amount of time. Further, treats and alcohol flow more steadily during the holiday season. Be careful with your intake since both alcohol and sugar can exacerbate stress, anxiety and depression. As another general rule, try not to drink alcohol or eat too much sugar two hours before bedtime to ensure it doesn't affect your sleep.
4). Sleep and exercise: Sleep and exercise are paramount at all times during the year but especially during the holidays. It's recommended that healthy adults get 7-9 hours of sleep per night to function optimally. Try and make sleep a priority, not an after thought. Also, don't forget to exercise. Those endorphins do wonders to tackle holiday stress and moodiness. Even though it's chilly outside and our schedules are packed, even a 15 minute brisk walk will boost your mood.
5). Meditate: Studies have shown that meditating for 10 minutes a day will decrease stress, anxiety and depression. Although you'll feel better immediately after meditating, sometimes it takes 30 days of continued effort for maximum benefits, so don't give up after a few days. Even though everyone thinks they don't have time for meditation, surely we can all find a mere ten minutes a day. If being alone with your thoughts is hard at first, try one of the many guided meditation apps.
6). Consider what's truly important: Look inside yourself and figure out what's truly important during the holiday season. Try not to overspend, over eat, over drink or do other things you wouldn't normally do. Enjoy time with friends and family. Make DIY gifts, give back and make an effort to shop in local stores. If you don't feel like dragging out all the Christmas decorations, then don't. Consider which decorations make you happy and do the bare minimum to feel cozy and festive. If you don't want to write 50 Christmas cards or take a cheesy photo at a Christmas tree farm, then don't.
Real life doesn't mimic a Hallmark movie or Norman Rockwell painting. Real life is hard and gritty. No matter how hard we try, the holidays are going to always feel a bit stressful and chaotic. Instead of trying to follow a ridiculous blueprint, do what makes you happy and remember, the beauty is in the mess.