Rumble
Quick & Easy Holiday Chex Mix
Wednesday, December 22, 2021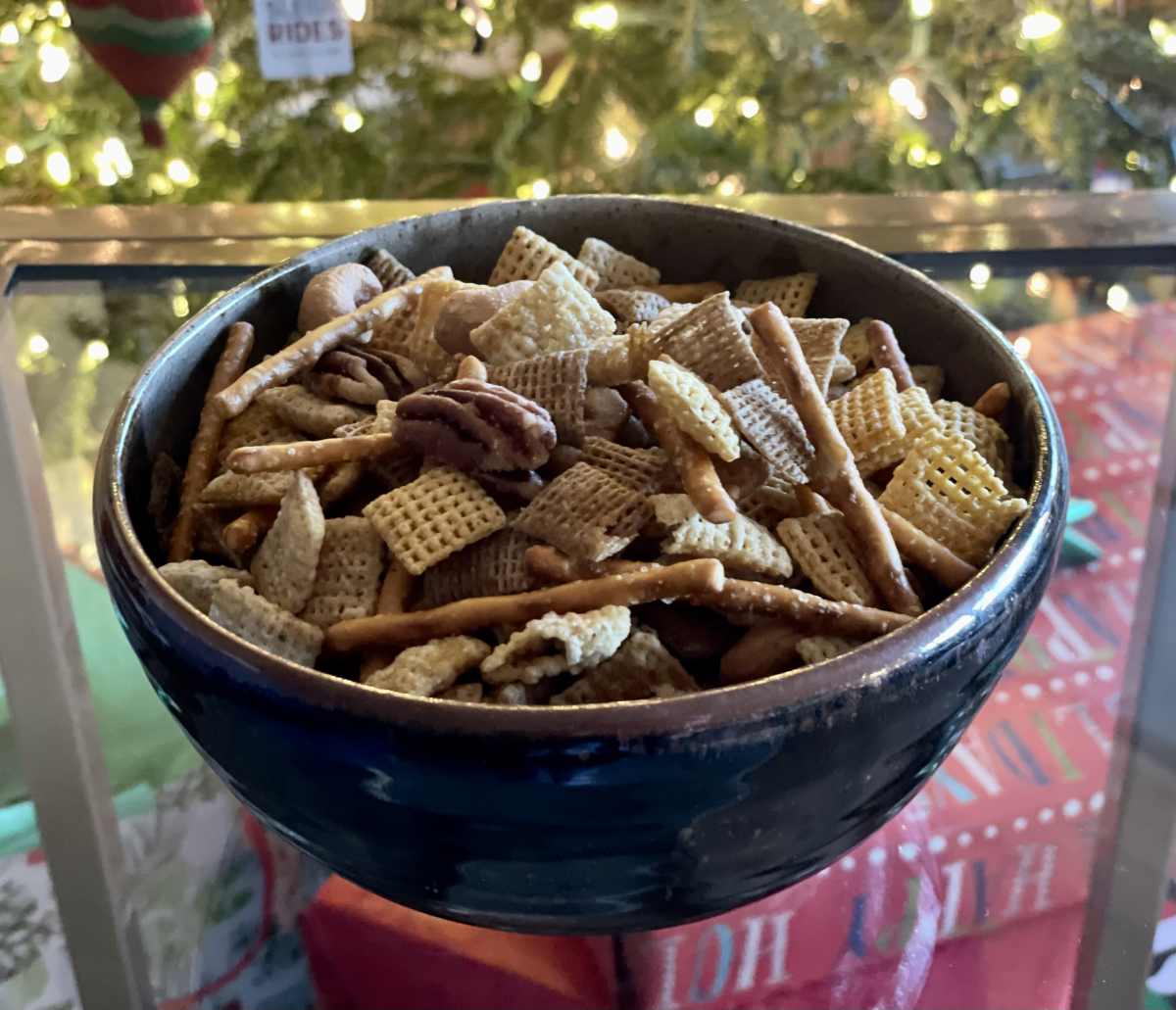 My dad has been baking holiday Chex mix since I can remember. Along with our Christmas gifts is always a festive tin full of the savory snack topped with a bow. He still makes his delicious version, but I've started making it as well. With five kids between my boyfriend and me, I typically end up making at least three batches per season and that doesn't count what we make for gifts. Below is a quick traditional party mix recipe. You can get creative with additional ingredients, but I like to keep it simple.
Ingredients
3 c. rice Chex cereal
3 c. corn Chex cereal
3 c. wheat Chex cereal
2 c. pretzel sticks
2 c. of mixed nuts (I used deluxe mixed nuts)
6 tbs. butter/margarine (melted)
2 tbs. Worcestershire sauce
1 ½ tsp. seasoning salt
1 tsp. garlic powder
1 tsp. onion powder
Directions
Preheat oven to 225 degrees
Put all dry ingredients (cereal, pretzels, nuts) in a large bowl and mix
Whisk together the other ingredients
Pour the wet mixture over the dry mixture and blend
Spray a large baking sheet with olive oil spray
Spread the mixture evenly on the baking sheet
Bake in oven for one hour, stirring every 10 minutes
Enjoy!