Rumble
Let Mother Nature Be Your Guide
Wednesday, January 05, 2022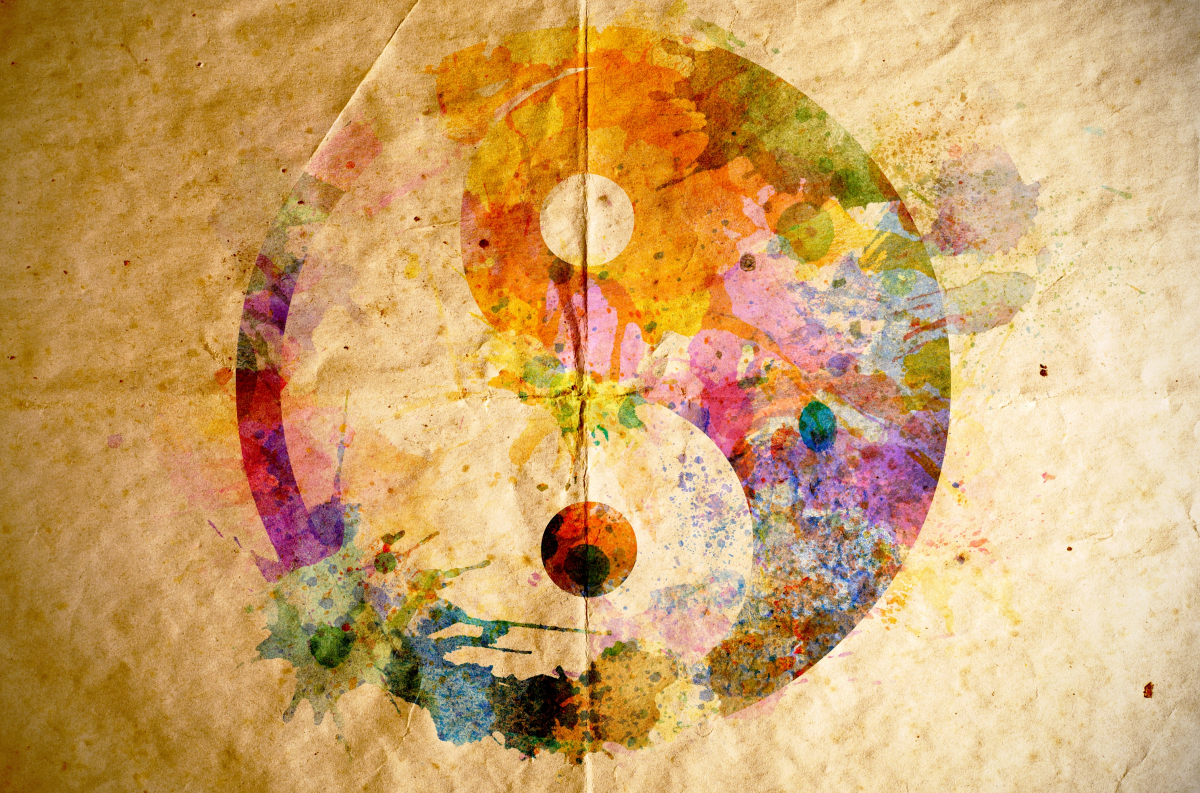 The human race is always searching for guidance and inspiration, but sometimes we simply need to turn to Mother Nature. She holds many of the answers. By using nature as a guide, we can attune our bodies to each season and reach optimal health and well-being.
Before we begin, a quick note on yin and yang. All things have a complementary aspect. For instance, the sun has the moon, sunlight has shade, day has night, heat has coolness, and so on. Nothing exists as one, but as two. Yang and yin are the names for these intertwining aspects.
Yin and yang energies shift throughout the year and with the seasons. Fall and winter are yin seasons, whereas spring and summer are yang seasons. To help balance our moods and our bodily systems, we need to ensure we have a little yang in the cool seasons and some yin in the warm seasons.
Since we just entered January, we'll begin the seasonal cycle with winter.
Winter~ The theme of winter is rest and reflection. We often think of the holidays when we consider winter, but the holidays are almost over once true winter begins in late December. Overall, the pace of life should slow during colder months. During this time, we are essentially protecting ourselves from the elements of the world and staving off seasonal ailments or doldrums, so feel free to cozy up inside reading books, drinking hot tea, sitting beside a fire or cooking. This is the time to consume warming foods such as rich meat or stews made with root vegetables, such as sweet potatoes, fennel, garlic, onions, fennel and ginger. Although winter moves at a more intentional pace, you can keep your yang energy alive through your thoughts, plans and imagination. Even though the outer world is in a state of yin, our life fire should remain inside of us waiting to resurface and transform into new energy in the spring.
Spring~ With spring comes birth, renewal and the movement into yang. This season asks us to let go of the old and embrace the new. The primary health focus should be to keep moving and allow qi (pronounced "chee") to flow. Qi is the energetic force present in all living things. To foster this flow, eat seasonable foods such as leafy green vegetables, herbs and members of the onion family. These foods have a cleansing and detoxifying effect on the body. Get outside and mindfully notice new birth of flowers and foliage. Get the body moving in sync with the wind and the weather patterns. Further, activities like stretching, yoga and massage will help remove any points where qi is blocked. Similarly, staying flexible in your psychological and emotional life is important during this season.
Summer ~ Summer is characterized by heat, motion and activity. Summer represents the peak of yang in the cycle of seasons. With abundant sunshine, plants and trees grow rapidly. It's a time to work hard and play hard. To stabilize the fiery yang of summer, use yin foods and activities to cool and refresh your body. Keep activities light and your body agile. Avoid overexertion. Consume foods like seasonal summer fruits and vegetables such as tomatoes, cucumbers, berries and watermelon. Be intentional about eating more frequent, light meals instead of fewer heavy meals. To maintain emotional balance, enjoy yoga and meditation and if you can do these activities at sunrise or sunset, even better.
Autumn~ This season involves taking stock of the year's gains and gathering or storing for the upcoming winter. As autumn begins and the air turns crisp, a bright burst of color shines through the leaves before they fall to the ground and nature begins its move toward yin. The health focus is the keep the body warm, dry and to bolster immunity. Consume seasonal foods like pumpkin, squashes and mushrooms along with warming spices such as cinnamon, nutmeg and cloves. In the kitchen focus on slow-cooked dishes and baked casseroles. When the days get shorter and the skies greyer, the mood can lean toward heaviness. To combat this, introduce yang in your life through exercise and group activities. On those sunny fall days, get outside to soak up heat and vitamin D. This is also a time to embrace gratitude by letting others know you appreciate them and volunteering your time to causes you love.
The world we live in is over stimulating, to put it lightly. It's easy to slip into our computers and phones and forget that these technological advances have existed for only a blip of time in the grand scheme of things. In contrast, Mother Nature is eternal. Yin and yang are eternal. They know how to move and flow with the moon, the sun, the tides and the seasons. Instead of relying on our own superficial resources, let's lean into nature and enjoy the glorious benefts.