Rumble
Black Violin at Bardo Arts Center
Wednesday, January 12, 2022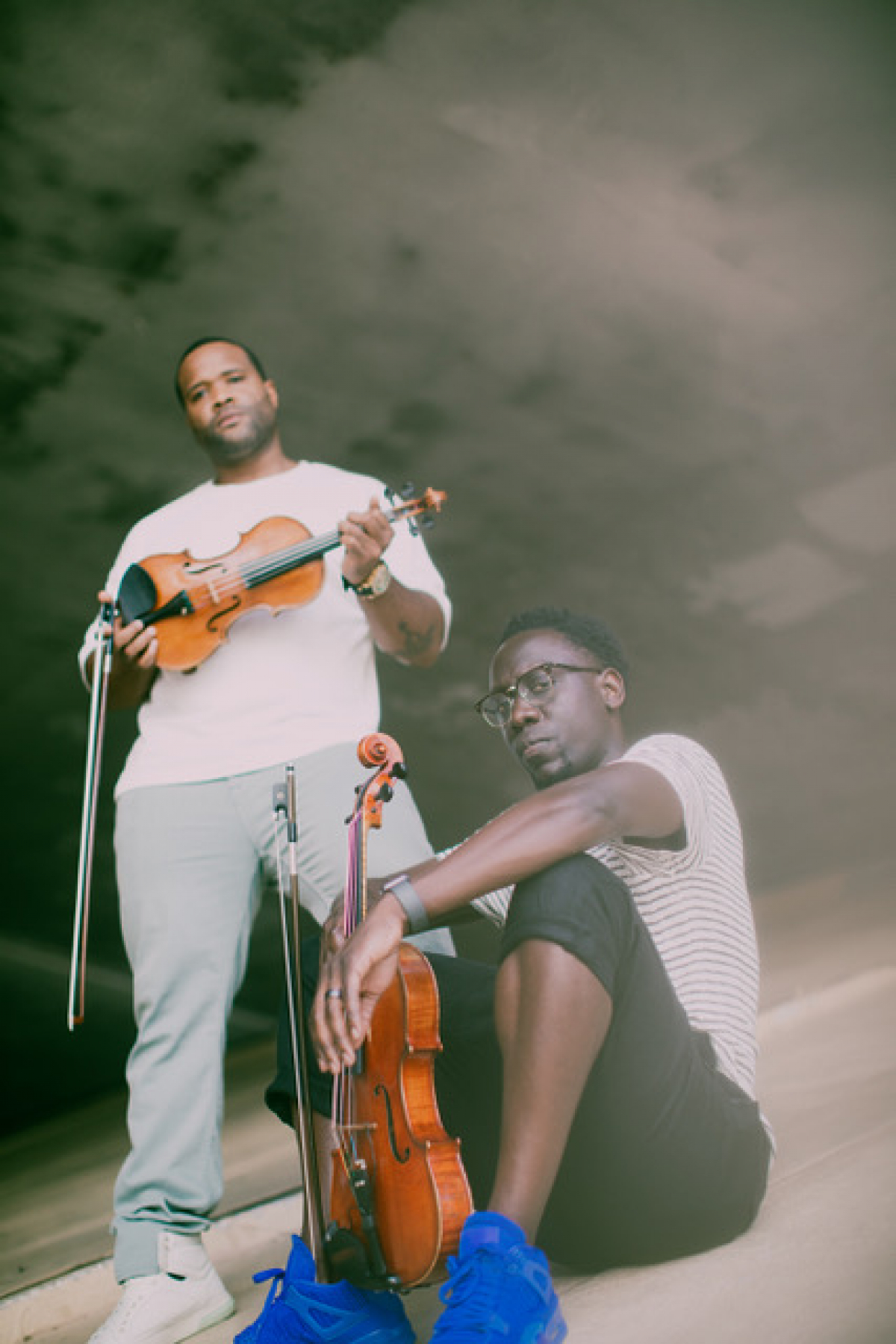 Tickets are now on sale for Black Violin, presented by the Bardo Arts Center Performance Hall on Wednesday, Feb. 9, at 7:30PM.
Black Violin is composed of classically trained violist and violinist Wil Baptiste and Kev Marcus who combine their classical training and hip-hop influences to create a distinctive multi-genre sound that is often described as "classical boom."
For 17 years, Black Violin has been merging string arrangements with modern beats and vocals and building bridges in communities along the way. Members Kev Marcus and Wil Baptiste first met in orchestra class at Dillard High School in Fort Lauderdale, becoming classically trained on the violin and viola through their high school and college careers. Post-college, they reconvened to produce beats for South Florida rappers, and began building an audience in local clubs. They later went on to win Showtime at the Apollo in 2005, and eventually sold-out headline performances at venues across the country, including a sold out two-night headline run at The Kennedy Center in 2018. NPR took note and declared "their music will keep classical music alive for the next generation." Black Violin's latest release, Take the Stairs, earned a Grammy Award nomination for "Best Contemporary Instrumental Album".
Find further information and purchase tickets at arts.wcu.edu/blackviolin. The BAC Box Office can be reached at 828.227.2479. Please note, masks are mandatory at all Western Carolina University in-person events, which include Bardo Arts Center.