Rumble
Sweet Potato Kale Quinoa Salad
Wednesday, February 23, 2022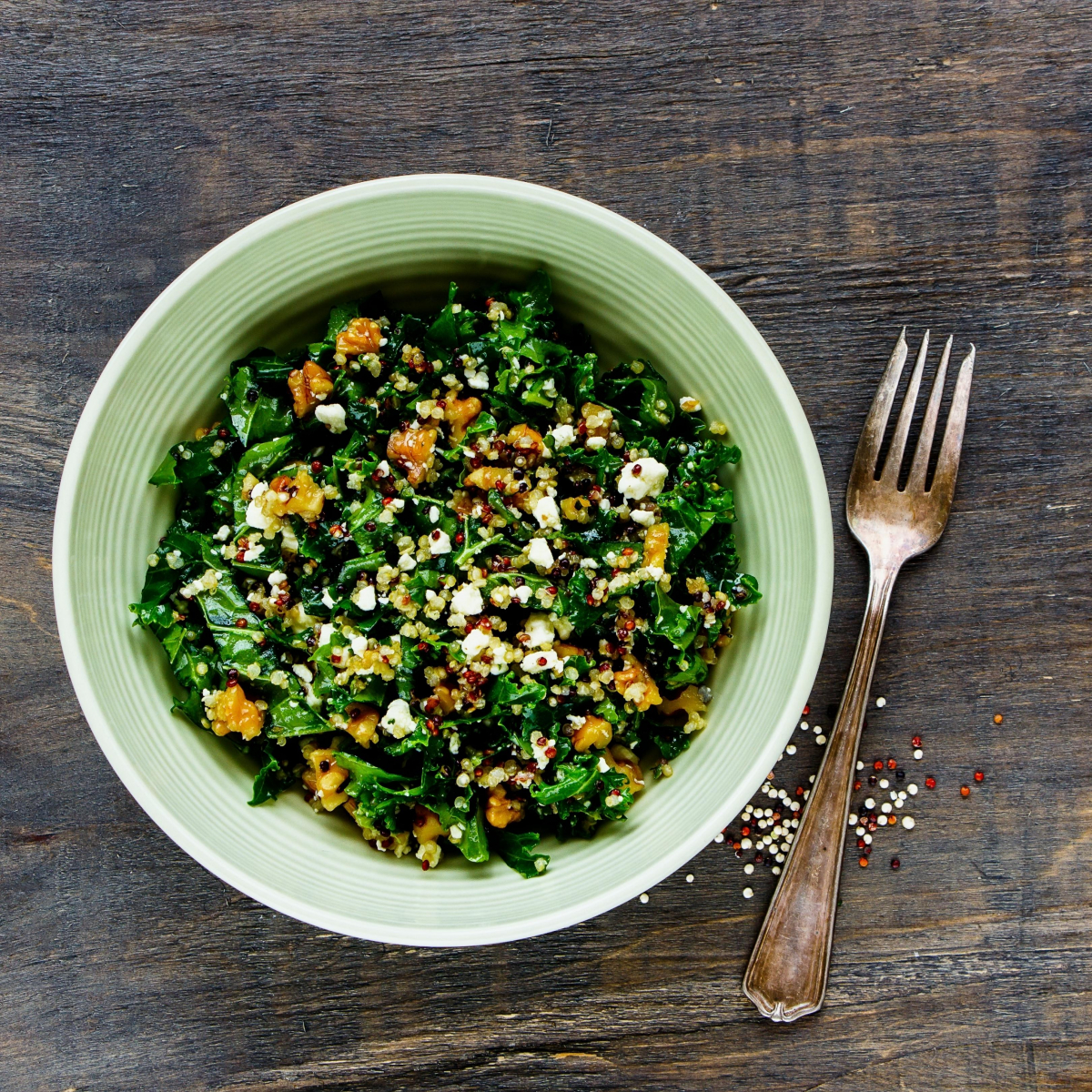 Sweet Potato Kale Quinoa Salad pairs nicely with a protein of choice for dinner. However, the leftovers are even better used for lunches and snacks in the days to come. You can substitute several ingredients in the salad to customize it to your liking. Enjoy!
Ingredients:
2 cups (uncooked) Quinoa
1 large sweet potato
3 large handfuls kale
1 can corn
1 red bell pepper
1 lemon
Sunflower seeds
Sesame seeds
Flax seeds
pepitas
Salt
Pepper
Garlic powder
Soy sauce
Olive oil
Vinegar
Directions:
1. Cook quinoa according to directions, seasoned with salt and pepper.
2. Cube sweet potato (no need to skin it first), and roast or saute with olive oil, salt, pepper and garlic powder.
3. Chop kale, add to bowl, combine with the zest and juice of one lemon, olive oil, salt and pepper and massage kale until desired softness is achieved.
4. Dice red pepper, add to kale mixture.
5. Combine kale, red pepper, cooked sweet potato, cooked quinoa, corn, and any combination of preferred seeds. Mix and season with 2 tsp. Soy sauce. Taste and season with salt and pepper as desired. Add vinegar if more acid if desired.