Rumble
Basil Green Pea Hummus
Wednesday, March 02, 2022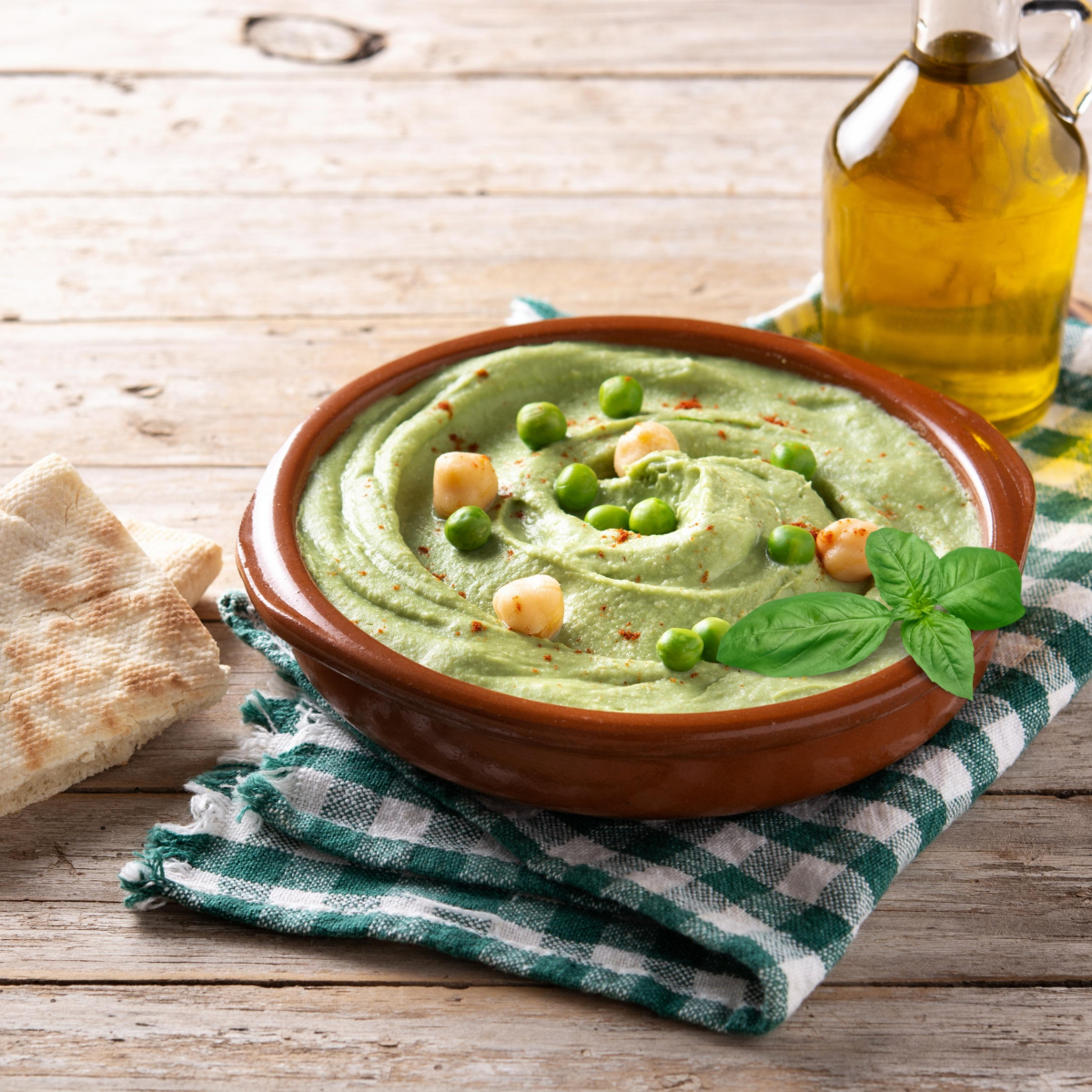 Basil Green Pea Hummus is a light and refreshing take on typical hummus. It is made in the same style as traditional hummus using garlic, tahini, lemon juice and chickpeas, but the addition of basil and green peas make this version a bit lighter in texture and brighter in flavor. Next time you go to make hummus for sandwiches, veggie snacks or even a charcuterie board, give this one a try. Enjoy!
Ingredients:
1 can chickpeas (plus 2 tbsp liquid in can)
1 can green peas
⅓ cup lemon juice
⅓ cup olive oil
1 tbsp tahini
3 garlic cloves
1 bunch basil leaves
Salt
Directions:
1. In a food processor or blender, combine garlic, basil and olive oil until basil and garlic are finely crushed.
2. Add chickpeas, plus reserved liquid, peas, lemon juice, tahini and pinch of salt. Blend until smooth. Taste and season with more salt if needed.