Rumble
Lemon Pistachio Cake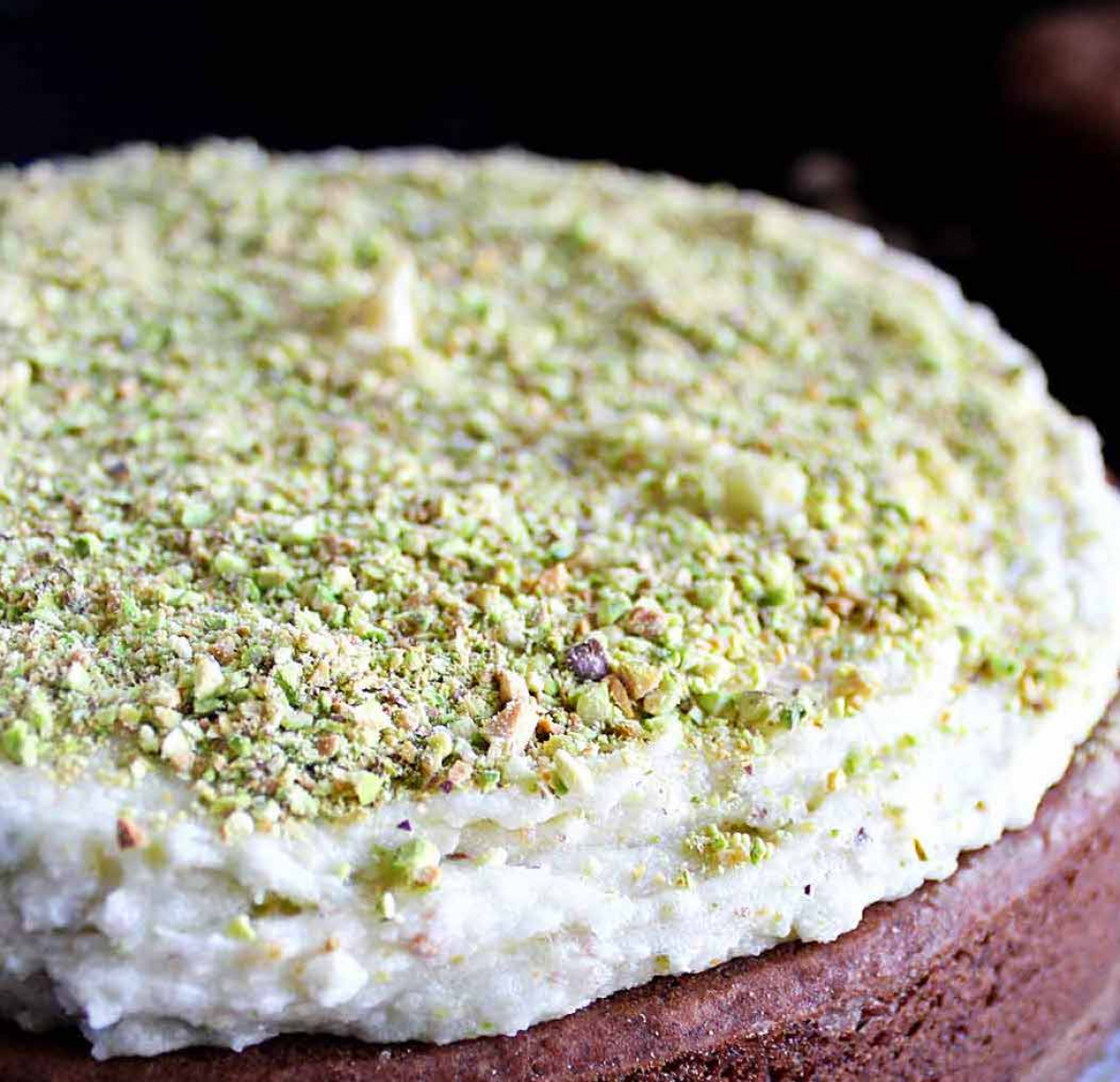 I made this dessert for Mother's Day last weekend and it was a big hit. The cake is not overly sweet but is full of flavor and pairs well with the light, tangy mascarpone frosting. Sans frosting, it would serve as a nice sweetbread for breakfast or brunch. But, if you've never had mascarpone frosting, it is a magical delicacy you don't want to miss out on. Enjoy!
Lemon Pistachio Cake
¾ cup shelled roasted salted pistachios, plus more for topping

Zest of 2 lemons

1 ½ cup cake flour

1 tsp baking powder

¼ tsp baking soda

1 stick salted butter, room temp

1 cup sugar

¾ tsp salt

3 eggs

¼ cup whole greek yogurt

1 tsp vanilla extract

1 tsp almond extract

⅓ cup heavy whipping cream
Mascarpone Frosting
12 oz mascarpone cheese, room temperature

½ cup powdered sugar

2 tbsp heavy whipping cream

2 tsp lemon zest

1 tsp lemon juice
Directions:
1. Preheat the oven to 350 degrees fahrenheit.
2. Place pistachios in a food processor or blender until finely ground. Do not grind them so long they become pistachio butter. Pour into a bowl with lemon zest, flour, baking soda, baking powder, combine and set aside.
3. Whisk to combine yogurt, heavy cream, vanilla and almond extracts in a separate bowl and set aside.
4. Beat butter, sugar and salt until well combined. Add eggs one at a time until uniform.
5. Beginning with the bowl of dry ingredients, alternate adding dry ingredients and wet ingredients to the butter mixture until all is combined.
6. Pour batter into a greased cake pan and bake for 30-40 mins, or until a toothpick inserted into the center of the cake comes out dry.
7. Frost the cake and top with crushed pistachios.
For the frosting:
1. Combine all ingredients into a bowl. Beat with a hand mixer until smooth. Be careful not to over mix as the frosting can curdle very quickly.