Rumble
Healthy Homemade Granola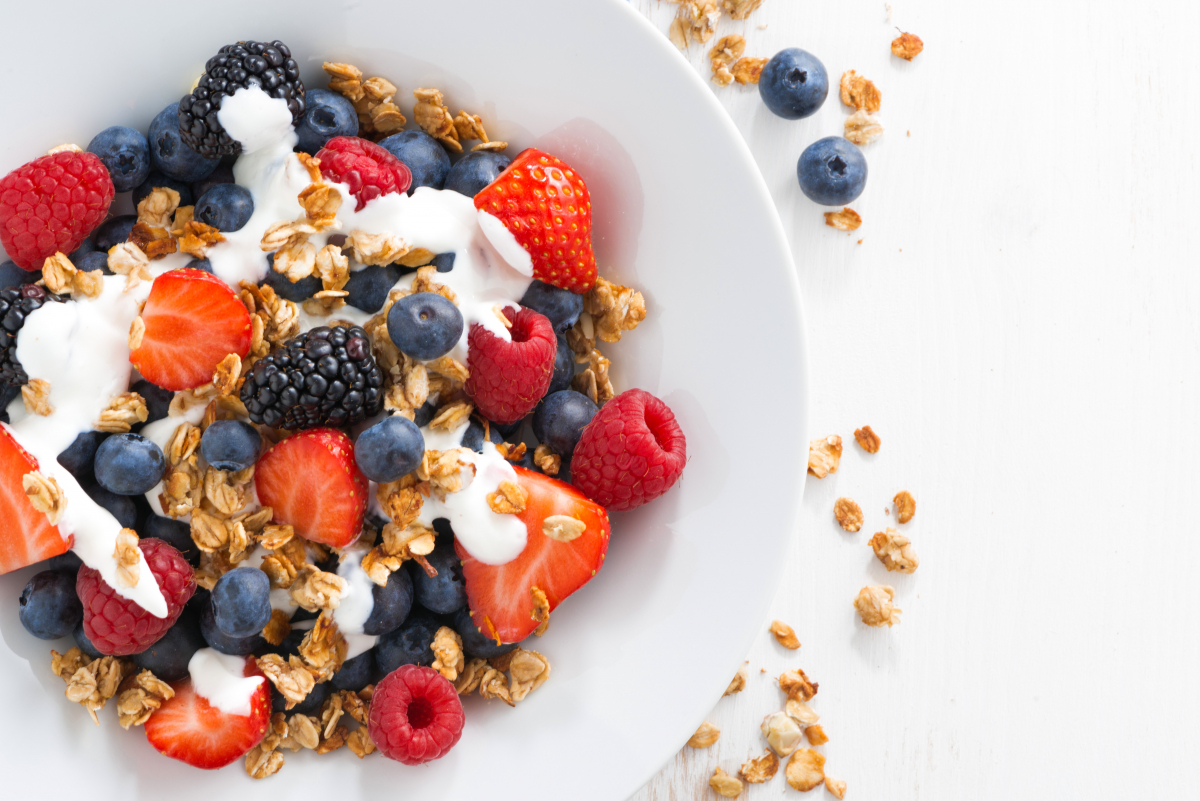 I have been tweaking and perfecting this granola recipe for many, many years and have finally achieved the perfect taste and texture. This crunchy granola has minimal sugar but is high in fiber and flavor. A few evenings a week, I make a huge batch, store it in an airtight container and enjoy it each morning with some almond milk, oat milk or Greek yogurt, and topped with fresh berries. This recipe is so scrumptious, I could never go back to store-bought cereal. And not only does it taste incredible, it's easy to make.
Ingredients
4 cups old fashioned oats

2 cups coconut chips (I use unsweetened)

2 cups slivered or sliced almonds

1/4 cup flax seeds

1/2 cup olive oil

1/4 cup local honey
Instructions
Preheat oven to 350 degrees

Mix all dry ingredients in a large mixing bowl and stir with a wooden spoon

In a separate Pyrex mixing cup, mix olive oil and honey (tip: use the same measuring cup for the olive oil and honey, but put the olive oil in first because it coats the measuring cup and makes the honey slide right out instead of sticking)

Pour the honey/oilive oil mixture over the dry mixture and stir to coat

Spread evenly onto a baking sheet and bake for 30 minutes, sitrring every 10 minutes - depending on the heat of your oven, you may need to bake a little longer

It's ready when everything looks nice and crispy

To avoid sticking to the baking sheet, immediately transfer to a bowl and let cool

Once cooled, transfer to an airtight container for storage
Serve with milk or yogurt of choice and top with fresh berries or seasonal fruit. Enjoy!
Leave a comment
1

comment
I have sweetened coconut flakes. Can I use that and then eliminate the honey or at least reduce the honey quantity?

Friday, 05/27/2022