Drug abuse and mental health
New opioid legislation to limit prescriptions
Wednesday, December 06, 2017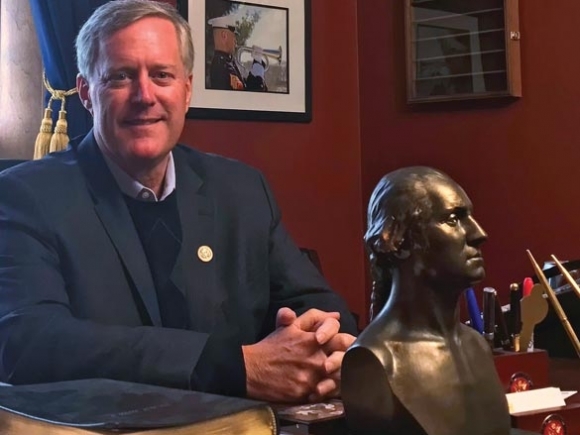 Congressmen Mark Meadows, R-Asheville, and Jim Renacci, R-Ohio, introduced the Opioid Abuse Deterrence, Research and Recovery Act last week with hopes of tackling opioid addiction at the source.
The legislation would place more parameters on initial opioid prescriptions for acute pain in order to limit the risks of addiction. It would place a limit on a patient's first opioid prescription for acute pain to no more than seven days, except in cases of traumatic injury, chronic conditions, cancer care, end-of-life care, palliative care or based on a physician's recommendation.
The proposed limitation to seven days stems from research conducted by the Centers for Disease Control and Prevention that shows the risks for addiction to prescription opioids dramatically increases around seven days after they are first prescribed.
Meadows and Renacci took to Facebook recently to discuss the difficult process of crafting such a piece of legislation. Despite the limit on opioid prescriptions, Meadows emphasized that the bill would still give physicians the flexibility they need to help their patients.
"It's very complicated — these things are in place to alleviate pain and none of us want to endure pain," he said. "But we're trying to craft legislation to allow doctors to continue to be a doctor — that was critically important. It's tough to make sure the real need gets met but the abuse gets addressed in a meaningful way."
Renacci, who represents a state that is No. 1 in the country for opioid addiction and overdoses, said he and Meadows worked closely with a number of medical associations, law enforcement agencies and families of those who suffer from addiction to find a balance between restricting opioids without stepping on others' rights.
"We worked with physicians and associations to put this bill together — it doesn't trump states rights," Renacci said during a Facebook live interview. "It allows states to decide more or less than seven days. This gives them a standard and lets the states make their own decisions."
Meadows said the bill doesn't address all the issues surrounding opioid addiction but does provide a good start. The bill directs the Commissioner of Food and Drugs to continue to work with stakeholders to encourage the development of opioids with abuse-deterrent properties. It also directs the Commissioner to conduct a study on the feasibility of replacing the prescribing limits in the Controlled Substances Act with evidence-based clinical guidelines for opioids.
The bill also calls for the Government Accountability Office to study and report back on any policy changes that may have contributed to the opioid epidemic. Meadows pointed out a provision in the Affordable Care Act that grades doctors on how well they treat their patients' pain levels, which in turn encourages doctors to write longer pain prescriptions.
In the end, Meadows said, the six-page legislation doesn't include every possible solution — it's just a start to what needs to be done to address the epidemic on many fronts.
"The Government Accountability Office is putting together some real statistics on how to address this issue — that's one thing that's not in there," Meadows said about the bill. "It was just recommended this morning perhaps we need to make sure other opioid alternatives get reimbursed through Medicaid and Medicare so people are not looking for alternatives."