Archived News
Haywood takes stance against proposed casino
Wednesday, April 03, 2019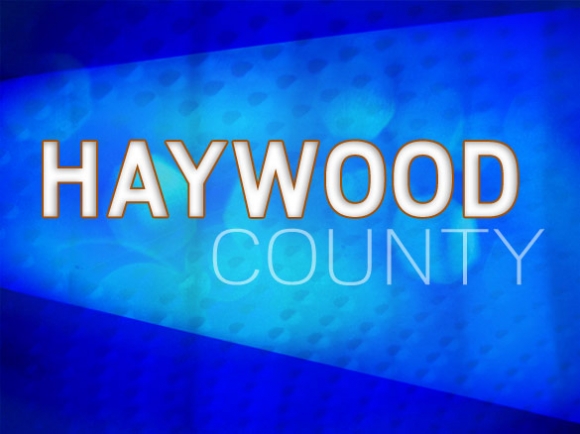 A bill currently in the United States Senate that could clear the way for a new North Carolina casino is already seeing stiff opposition from local governments in the vicinity of the Eastern Band of Cherokee Indians' two Western North Carolina gaming facilities.
"[Commissioner] Tommy [Long] and I were at the Southwestern Commission meeting Monday night, and [Cherokee Principal] Chief [Richard] Sneed from the ECBI was there and he's concerned with a casino possibly being built in Cleveland County," said Haywood County Board of Commissioners Chairman Kevin Ensley.
Ensley added that Sneed had asked representatives from the seven westernmost counties in North Carolina to demonstrate their disapproval of S.790, which was introduced by Sen. Lindsey Graham, R-South Carolina, on March 13. The bill passed its first two readings, and is currently before the Senate Committee on Indian Affairs.
If successful, that bill would allow a South Carolina tribe, the Catawba Indian Nation, "to own and operate a gaming facility" in Cleveland County west of Gastonia in the vicinity of Shelby, not far from the South Carolina line.
But that would have a dramatic impact on Cherokee that would reverberate throughout the region, according to a resolution passed unanimously by Haywood commissioners April 1; an estimated 30 percent of visitors to ECBI's casinos are from the Charlotte area, which is less than 45 minutes from the proposed Catawba casino.
The Haywood resolution lays out in extensive detail the importance of Cherokee's operations in Western North Carolina.
More than 400 Haywood County residents work at the casino in Cherokee, which had an estimated $750 million economic impact in 2018. Combined, Cherokee's two gambling facilities are "directly responsible" for 5 percent of all employment — more than 3,000 people — in the six westernmost N.C. counties, and indirectly responsible for approximately 5,400 more jobs in the region.
Those directly employed by the casinos enjoy an average salary 72 percent higher than the regional average.
The casinos draw an estimated 5.2 million visitors to the area annually, with almost 75 percent of gaming revenue coming from out-of-state guests. As a result, the State of North Carolina realizes almost $11 million in annual revenue-sharing proceeds, and other state and local taxes contribute more than $80 million a year.
Cherokee's charitable endeavors are also well known and longstanding throughout the area; the Cherokee Preservation Foundation has spent more than $90 million in support of a substantial number of non-profits, to which tribal employees also contributed more than 120,000 person-hours of volunteer work in 2018.
"This is an issue we should treat as though it was located in Haywood County," said Commissioner Kirk Kirkpatrick.
Kirkpatrick — the commission's lone Democrat — also had harsh criticism of S.790's only two co-sponsors, North Carolina Republican senators Richard Burr and Thom Tillis.
"If there is something they can do to help the eastern or central part of the state, they do it," he said. "At the expense of the west."
A spokesperson for Tillis said April 1 that he co-sponsored the bill "after local leaders expressed the desire for federal action to be taken to begin the process. This legislation provides much-needed clarity for the Department of Interior to decide whether or not the Catawba Tribe can pursue a gaming facility, and it is only the first step of the process. Moving forward will require the support of the Department of Interior and the state governments of North Carolina and South Carolina."
Tillis did not respond to a follow-up email asking for comment on the potential impact of a Catawba casino on Western North Carolina communities.
Burr did not immediately respond to a request for comment.
Campaign finance watchdog opensecrets.org says that the ECBI's political arm has given Tillis at least $8,500 since 2014, including $5,400 during the last election cycle. The tribe's last donation to Burr was $4,800 in 2010.
Haywood commissioners said they'd send the resolution opposing the proposed Catawba casino — which has been talked about for several years now — to Burr, Tillis, the Senate Committee on Indian Affairs and the Southwestern Commission.
On the very same day as Haywood, the Town of Bryson City unanimously passed a similar resolution opposing the proposed Catawba casino; other municipal and county governments in Western North Carolina are expected to hear similar resolutions in the coming weeks.