Archived News
Masking rules take effect on public lands
Wednesday, February 10, 2021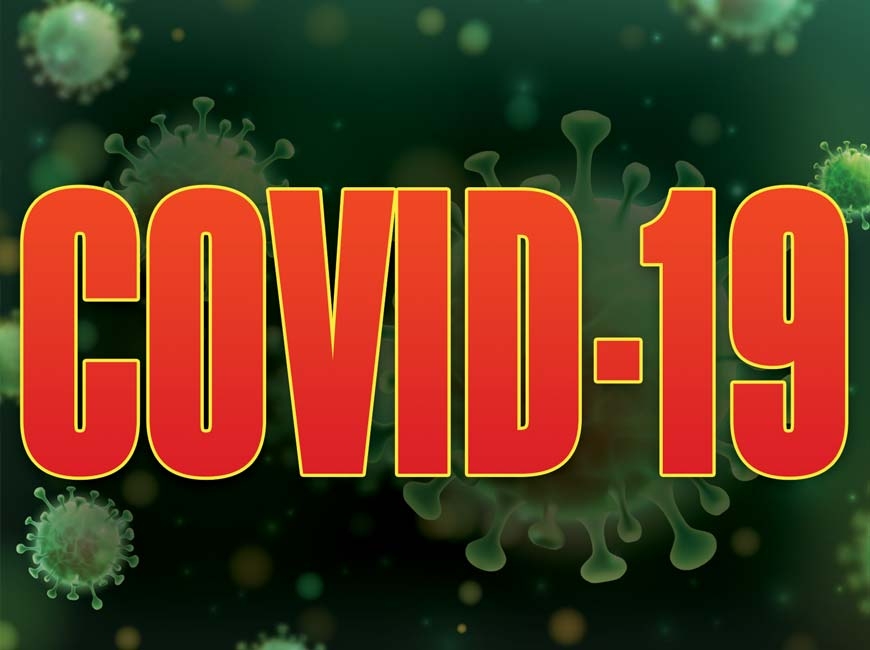 On Jan. 20, President Joe Biden issued an executive order requiring coronavirus prevention protocols — including mask-wearing — on all federal lands and buildings. Now, management teams at National Park Service and U.S. Forest Service lands are deciding how to implement the new requirement locally.
The National Park Service issued a Feb. 2 press release announcing an agency-wide mask requirement while inside NPS buildings and facilities, and while in outdoor areas where physical distancing can't be maintained — including narrow or busy trails, overlooks and historic homes. The order applies to everybody age 2 and older.
Prior to the mandate, both the Great Smoky Mountains National Park and the Blue Ridge Parkway had strongly encouraged guests to wear masks, but park rangers could not enforce that recommendation through fines or citations. Biden's executive order changes that.
"To implement the executive order, individual parks are updating their compendiums in order to enforce the mask requirement in federal building and on federal lands," said Parkway spokesperson Leesa Brandon.
Each park has its own Superintendent's Compendium that summarizes park-specific rules, such as areas closed for public use, activities requiring a special use permit or reservation, and public use or resource protection regulations pertaining to that specific park.
Once those updates are complete, rangers will be able to issue citations for people who violate the masking requirement. However, said Smokies spokesperson Dana Soehn, citations are far from the only tool a ranger has to pull from when witnessing a violation, and the park's first priority will be to let visitors know that the new requirement exists.
"Our first priority will be to educate visitors about the requirement and provide guidance on how they can safely experience the park," she said. "We're working on installing signage and providing information on our website and social media sites to help spread the word."
Once the compendium update is complete the mask requirement will be enforceable just like all other park regulations. Upon witnessing a violation, rangers can choose to make an educational contact or to issue a verbal warning, written warning or citation with fines. Any citation qualifies as a misdemeanor and comes with a $50 fine. If the citation includes a mandatory court appearance, the presiding judge can increase the fine to $5,000 or require jail time.
In the Smokies, masks are required inside visitor centers, cabins, churches, restrooms and administrative buildings, as well as in busy outdoor spaces where physical distancing can't be maintained. Hikers must use a mask while passing others on the trail or standing within 6 feet of other visitors.
On the Parkway, specific requirements are forthcoming.
"Many seasonal facilities are currently closed," said Brandon. "As we prepare for the 2021 season, we will continue to monitor and respond to the COVID-19 pandemic, work closely with the NPS Office of Public Health to use the latest science to guide our decision making, and continue to evaluate operations and make appropriate modifications to visitor services as needed."
The Appalachian Trail is also a NPS unit, but because it is a narrow corridor without its own law enforcement personnel, it mostly follows the regulations of the lands through which it passes, mainly national forest and Park Service properties.
However, the Appalachian Trail Conservancy — a nonprofit organization that works to protect and manage the trail — is asking hikers to wear a mask while passing others on the trail or when visiting a crowded location. It's also advising hikers to plan outings close to come and asking long-distance hikers to hold off until 2022, or until the CDC has deemed the pandemic to be under control and/or a vaccine or effective treatment is widely available. The ATC does not have the power to enforce these recommendations, however.
The U.S. Forest Service has not made an agency-wide announcement about the mask mandate analogous to the Park Service's.
National Forests in North Carolina Spokesperson Adrianne Rubiaco said that masks should be worn when physical distancing can't be maintained but did not yet have information from national headquarters about potential penalties for failure to comply.
"Our focus is on encouraging the safe enjoyment of the outdoors," she said. "Masks should be worn when physical distancing cannot be maintained."