Archived News
JCTDA rolls out tourism capital project fund
Wednesday, February 16, 2022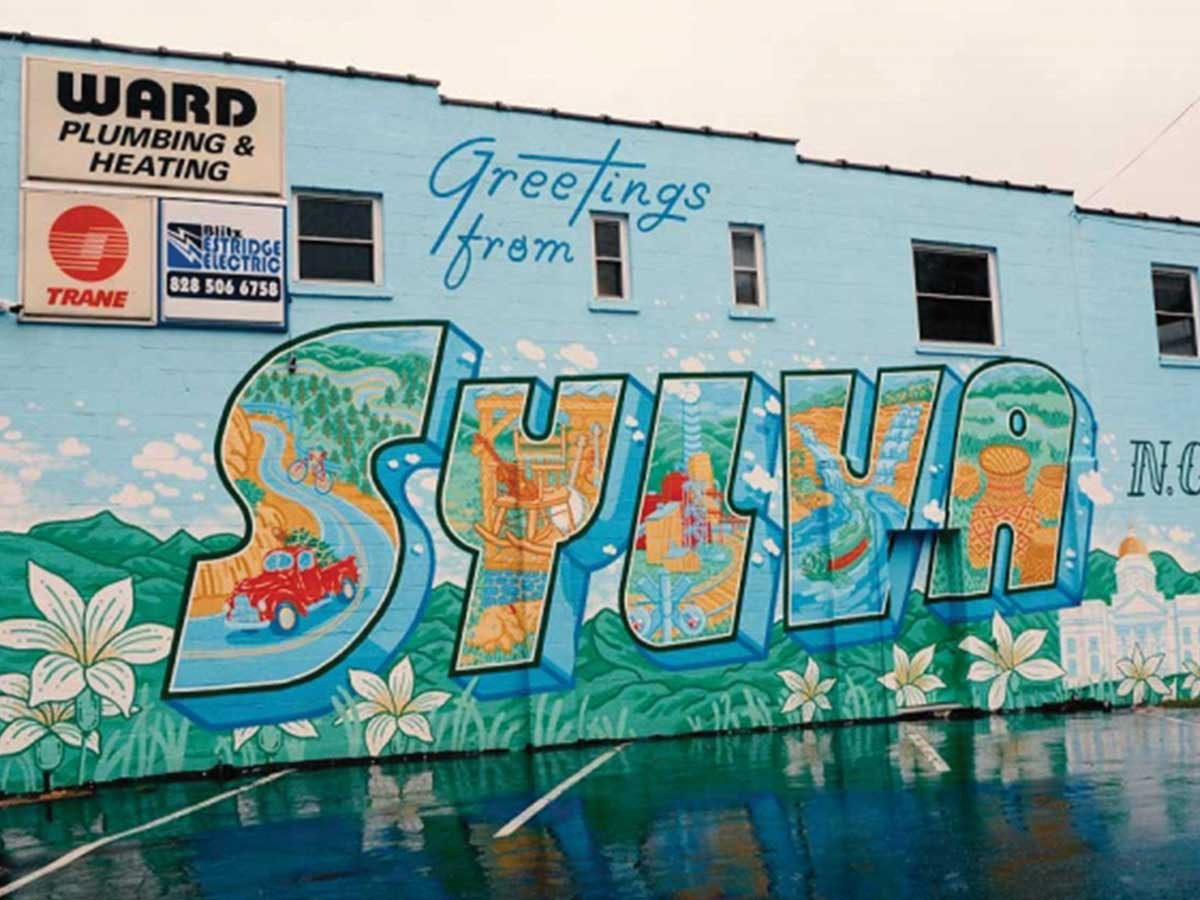 Public art is one example of how capital project funds can be used.
Jackson County Tourism Development Authority will open applications for its first round of tourism capital projects funds this year. This gives community stakeholders the chance to apply for money to fund projects that better the community for tourists and residents alike.
"The possibilities are pretty wide open for what we can fund," said Breedlove. "We do this for the community benefit. Visitors come here, they spend money, but we want to reinvest those funds to benefit both the visitor and the residents."
In Western North Carolina, Buncombe County has used the tourism capital project fund to expand its greenway system, along with almost 40 other community projects. In total, Buncombe has spent $44 million to improve the community through the capital project fund.
Capital projects include things like convention and conference centers, arenas and stadiums, sports facilities, performing arts venues, museums, parks, greenways, trails, public art, visitors centers and wayfinding signs.
By funding capital projects, tourism bureaus increase the demand for accommodations, local spending and visitor satisfaction, thereby bringing more money into a county.
Legislation permitting tourism bureaus to expend up to one third of their total revenues on tourism-related expenditures comes from North Carolina House Bill 96, which passed in 2011. According to the legislation, tourism-related expenditures are those designed to increase the use of lodging, meeting, or convention facilities in the county or to attract tourists or business travelers to the county. The term includes tourism-related capital expenditures.
JCTDA began developing the application for capital projects in 2020 with research into best practices in other destinations. The application was reviewed by JCTDA's Product and Experience Development Committee, Visitor Experience Committee, Magellan Strategy Group, and the county's legal and finance teams.
"One of our goals is to fund projects that have a useful lifespan of 10 or more years, or new construction, expansion or renovation that have a total cost of at least $25,000. Or a major maintenance or rehabilitation project with a cost of more than $25,000," said Breedlove.
This year the JCTDA is recommending one funding cycle because the process is beginning in February. However, in future years it recommends two full funding cycles.
The JCTDA has created a Tourism Capital Project Fund Committee with representatives from across tourism industries including accommodations, food and beverage, chamber of commerce, arts and culture, the community, JCTDA board chairman and a county commissioner. This committee will review applications prior to going before the full JCTDA board, who will review applications before deciding which applications to forward to the county commission for approval.
Applications will be scored according to a rubric so that applicants know what components are most important. Applications can receive up to 20 points for both tourism promotion impact and room nights, 15 points for scale and capacity to attract visitors, 10 points for benefit to the destination, and up to five point each for enhancing visitor experience, program components, quality of research, comprehensive marketing approach, suitable target market, evidence of partnership and organizational structure and management.
According to the tentative schedule for the 2022 application, JCTDA will hold a pre submittal conference June 1, applications will be due Aug. 1 for review by the TCPF Committee, they will then go before the full JCTDA board Aug. 18, before the county commission during a work session Sept. 13, before the county commission in regular session Sept. 22, and a funding agreement will be executed Oct. 20.
"Every funding agreement that we put together will be custom depending on the applicant, as to when we release funds, how often, what milestones are required before we release funds," said Breedlove. "We will be relying on Ms. Fox to make those determinations. By doing so we ensure the highest and best use of these tax dollars and the process provides clarity, efficiency and accountability."
The JCDTA has allocated $500,000 for the capital project fund this fiscal year. Not all of that money has to be used, and multiple applications can be considered at once. Future fiscal year allocations will depend on forecasted occupancy tax receipts. Applications will be live at JacksonCountyTDA.com in the coming month.
"We'd like to see this program continue to grow," said Breedlove. "We will scrutinize these projects to make sure they are really good fits, not just that we use up that pot of money. So if there is money leftover from this fiscal year, we will roll it into next fiscal year."
Commissioner Gayle Woody asked whether the county could apply for these funds in order to help complete projects like a greenway. According to Breedlove, the county could apply for funds; the appropriate county department would be the applicant for those projects.