Archived News
Dems pick Beach-Ferrara for NC-11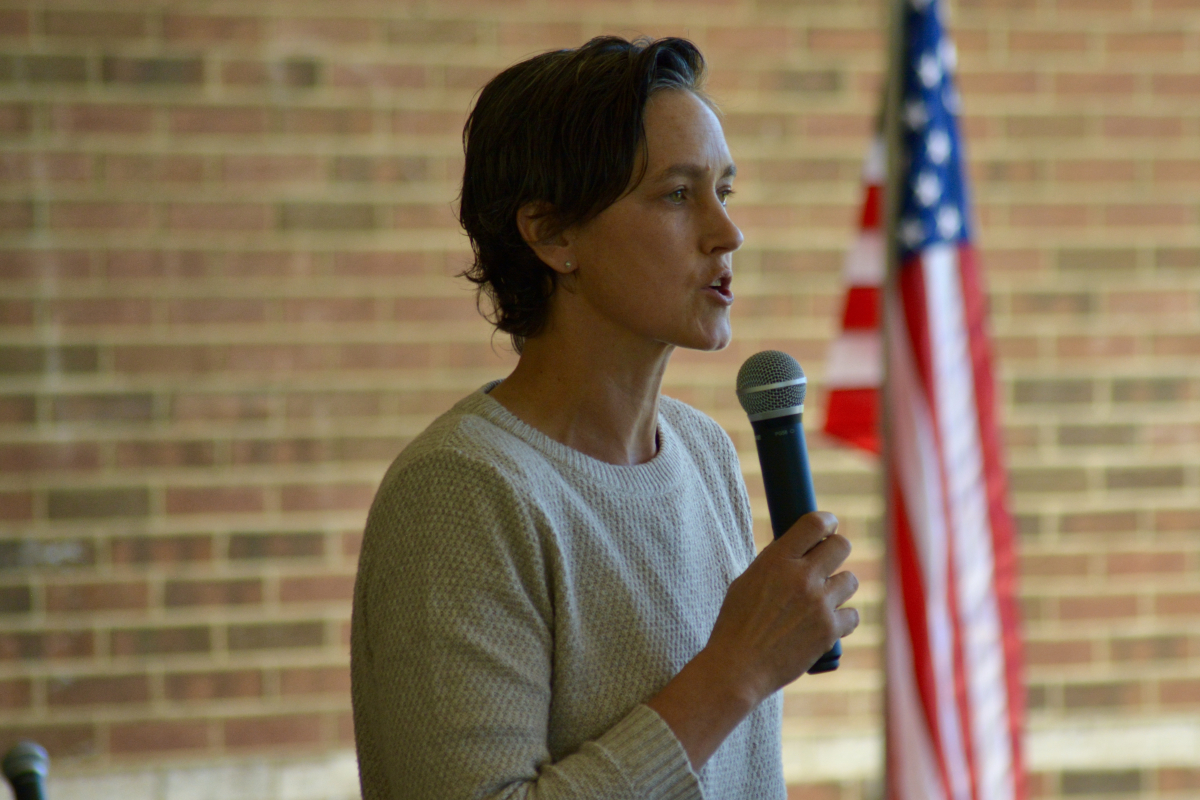 Jasmine Beach-Ferrara speaks to a group of Haywood County Democrats in 2021.
Cory Vaillancourt photo
Buncombe County Commissioner Jasmine Beach-Ferrara delivered on expectations, running away with the Democratic nomination in the 11th Congressional District.
"From day one, our campaign has been about bringing people together to the table to respond to the urgency of this moment in people's lives here in Western North Carolina — the issues that are facing families, whether it's the opioid crisis or rising prices and the crunch of meeting your bills every month," Beach-Ferrara said. "Part of it is about that and part of it is that we are rooted in values of love and hope and how we move forward together."
Beach-Ferrara's impressive total — more than 59% of the vote — wasn't much of a surprise, as she's been the perceived frontrunner in the race since she announced her candidacy in April, 2021.
Small business owner Katie Dean finished a distant second, with 26%. The other four candidates, Jay Carey, Bo Hess, Bynum Lunsford and Marco Gutierrez, weren't able to accumulate even 15% between them.
The victory by Beach-Ferrara sets up a November matchup with the Republican nominee, Henderson County Republican Sen. Chuck Edwards, who defeated incumbent Madison Cawthorn by 1.5%.