Archived Outdoors
Clean Water money to conserve WNC land
Wednesday, October 23, 2019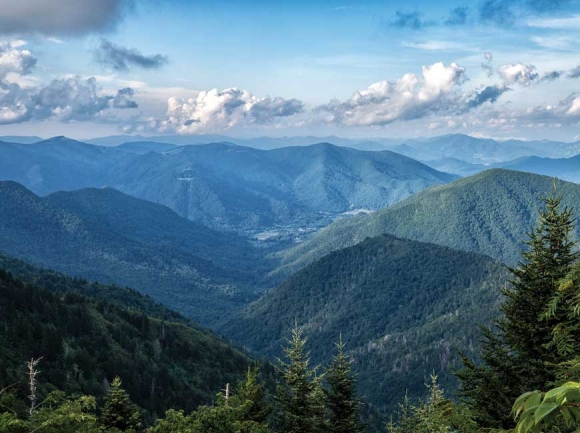 The latest round of awards from the Clean Water Management Trust Fund totals $14.3 million, with nearly $3 million of that going to conservation projects in Western North Carolina.
• The Southern Appalachian Highlands Conservancy landed $1.2 million toward its effort to secure property on Chestnut Mountain in Haywood County currently owned by Canton Motorsports, LLC, and located right off U.S. 19/23. The SAHC hopes to acquire the land and make it available for public recreation. It is currently exploring options with the Town of Canton and Haywood County to see if the land would make a good natural resource protective public park.
• The Maggie Valley Sanitary District received $1.19 million to conserve tracts of land along Johnson Branch in the Maggie Valley watershed. Depending on federal matching funds, the money could cover protection for the remainder of an entire 1,350-acre area that owners have agreed to sell for conservation as funding becomes available, part of a larger effort to conserve more than 2,000 acres in the Campbell Creek and Jonathan Creek watersheds. The Conservation Fund, which is a partner in the effort, celebrated the acquisition of 710 acres of that area in a Sept. 13 event.
• Mainspring Conservation Trust received $373,000 to conserve 69 acres along the Little Tennessee River in Macon County, just north of Tessentee Bottomland Preserve near Otto.
The CWMTF also awarded $3 million in additional funds for the 2018 grant year in August, adding to the $20 million awarded in November 2018 using funds from license plate sales in the intervening time. Those monies included more than $1 million for projects in Haywood County.
• The Maggie Valley Sanitary District received $925,000 to acquire tracts at Campbell Lick, another piece of the larger conservation effort in the watershed. The money will protect about 471 acres of the 1,350 acres awaiting permanent protection.
• The Resource Institute was awarded $237,000 for a restoration project at Stingy Branch.
Over the last 20 years, the CWMTF has conserved more than 500,000 acres, protected more than 2,500 miles of streambank, and preserved 12 historic sites. The fund was established in 1996 to protect the state's drinking water sources and today also works to conserve and protect the state's natural resources, cultural resources and military installations. In 2020, the CWMTF will change its name to the N.C. Land and Water Fund.