Archived Outdoors
Barn dance raises $85K for the Smokies
Wednesday, August 17, 2022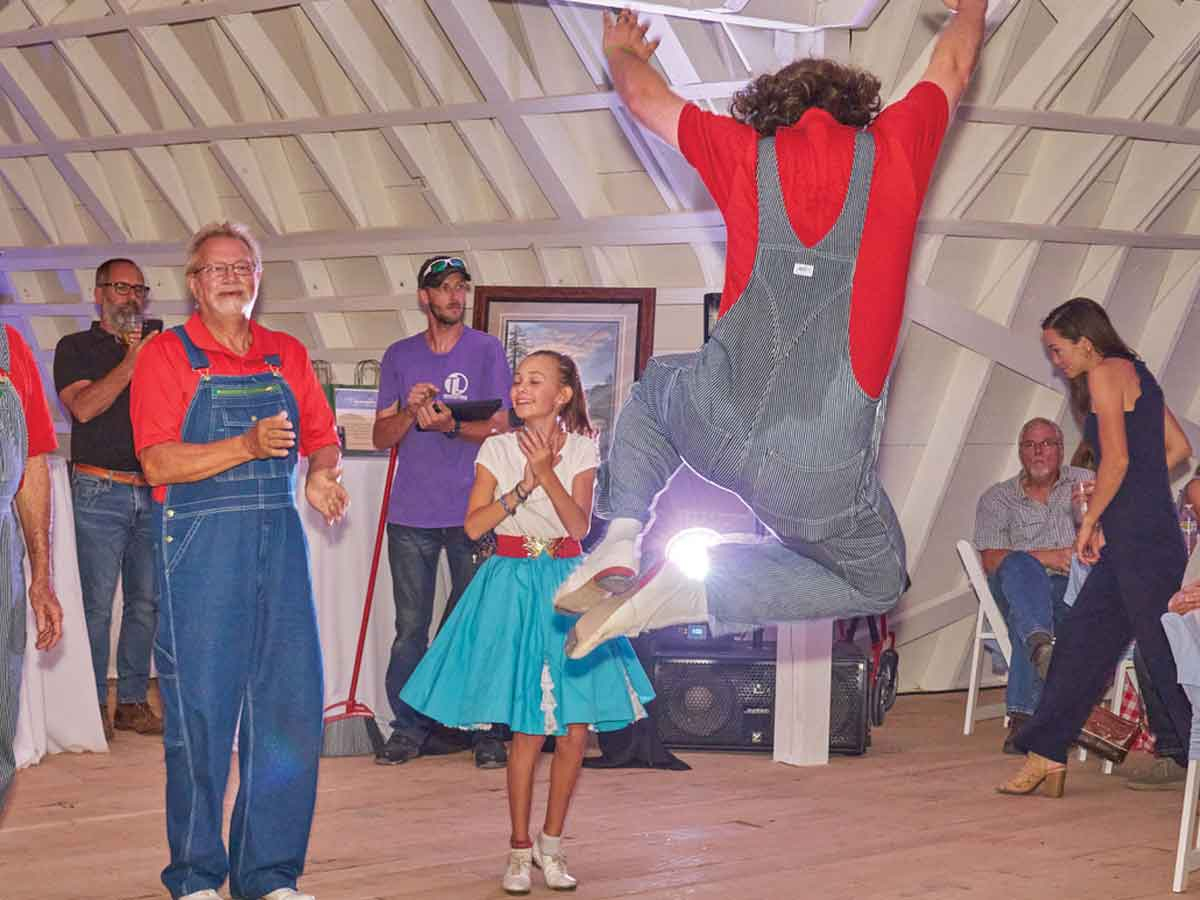 The J. Creek Cloggers perform July 23. David Huff Creative photo
Friends of the Smokies raised $85,000 to support the Great Smoky Mountains National Park at its Smokies Stomp event held July 23 at Cataloochee Ranch in Haywood County.
"The success of this function shows how much people value our park, and how much its economic contribution and protection of its environmental and cultural resources mean to all of us in North Carolina," said Steve Woody, Friends of the Smokies Emeritus Board Director and a descendent of Cataloochee residents.
The sold-out event drew 120 people and featured a VIP cocktail hour with Bonafide Band, gourmet dinner provided by Blind Pig Supper Club, performance by J. Creek Cloggers, square dancing with Colby Laney Band, and a live fundraiser benefitting Friends of the Smokies' Forever Places, which is helping fund the restoration of cabins, barns, mills and other historic structures throughout GSMNP.
Friends of the Smokies began fundraising for Forever Places in 2020 and is working to raise $9 million to fund a crew of preservationists on a permanent basis.