Archived News
Mau suggests a property tax decrease in Jackson County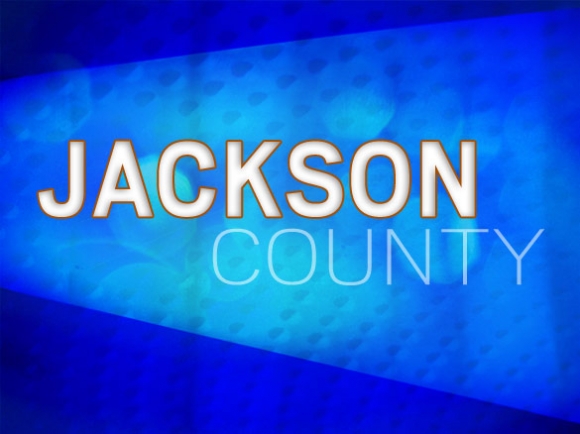 Over the past week the Jackson County Board of Commissioners has been discussing whether to pass the 2020-21 fiscal year budget and tax rate as recommended by County Manager Don Adams or make changes some commissioners see as imperative.
At a work session on Thursday, June 11, Commissioner Ron Mau came prepared with several proposals intended to reduce the economic stress of the Coronavirus Pandemic on Jackson County residents.
Mau said that in the 2019-20 budget year, Jackson County spent $61 million. The proposed budget for fiscal year 2020-21 is $66.5 million, $5.5 million more than the previous year. (The proposed 2020-21 budget includes a 1.34 percent decrease from the 2019-20 amended budget.)
"There's $5.5 million out there, that in these tough times, I'm trying to figure out jeez, what do we do for the citizens of Jackson County when we've got the big discrepancy?" Mau asked the board.
Mau proposed cutting the property tax rate by 10 percent. This would mean $3.8 million less revenue collected, still only a portion of the $5.5 million Mau was addressing. The goal of the property tax cut is clear — help those struggling in Jackson County.
"That gives everybody in Jackson County a raise, helps them out in a tough time, helps them out when the unemployment rate has tripled in Jackson County over the last few months," Mau said.
Commissioner Gayle Woody had concerns about cutting the property tax rate.
"In response to Commissioner Mau's suggested cut in the property tax, we don't know what's going to be happening with our economy, and as we know, a large part of our property tax comes from second homes, vacation homes," she said.
She reminded her fellow commissioners that during the 2008 financial crisis many of the homes went into foreclosure and because of that, tax revenue went way down. She said that in times like this — when money gets tight — that is when people choose to walk away from second and third homes.
"We are so blessed to have a healthy fund balance," Woody said. "And I don't think we can take that for granted. I think we have to protect that for our citizens ongoing. So, I am personally not in favor of doing that (cutting property tax rate) at this time."
Commissioner Mickey Luker agreed with Mau, saying that cutting the property tax rate would go a long way with the residents of Jackson County. In regard to the second and third homeowners Woody spoke of, Luker said that a decision like this wasn't about them.
"It's looking out for the citizens of our county that are here 365 days, that are registered voters in Jackson County, that live and maintain and make a living in Jackson County and not that are just here three months out of 12 or six months out of 12," said Luker.
Mau had several other proposals for the budget. After accounting for the $3.8 million in reduced revenue if the property tax was cut, there would still be $1.7 million over the expected 2019-20 budget to spend. Mau said that portions of the $1.7 million would be allocated to health insurance and retirement increases for county employees, $559,000 and $248,000 respectively.
The board had previously heard from several nonprofits requesting funding for fiscal year 2020-21. Mau suggested funding all nonprofits that requested funding in full.
"Many (nonprofits) indicated that they anticipate a greater need for services in the upcoming year based on COVID-19 and the suffering economy. A number of nonprofits provide vital human services Jackson County does not have the staff to provide," he said.
Mau's other suggestions included increasing the teacher supplement by 1.4 percent, freezing the salaries of county employees who earn over two times the average county employee compensation and reducing the county commissioners' budget to $300,000 instead of the proposed $330,000.
In a work session on Friday, Woody questioned the timing of Mau's suggestions for the budget. She said there had been several opportunities previously to work out the budget, but that right now, with all the uncertainty, the board needed to pass the budget. She said that if changes needed to be made later, they could always amend it.
Mau noted that while the budget can always be amended, the tax rate can only be set once.
"This is the way government should work. We saved when times were good, we're trying to spend money when times are bad. That's the way it's supposed to work," he said.
In a follow up interview, Woody said, "I feel this is a good budget, and it's very conservative as far as what we can do right now with the uncertainty that we're facing. And the other thing is, we can always amend it. Some of the things that commissioner Mau proposed were things that have merit and I could very easily be in favor of, but right at this time I feel might be risky."