Archived News
One-way Main Street proposal on hold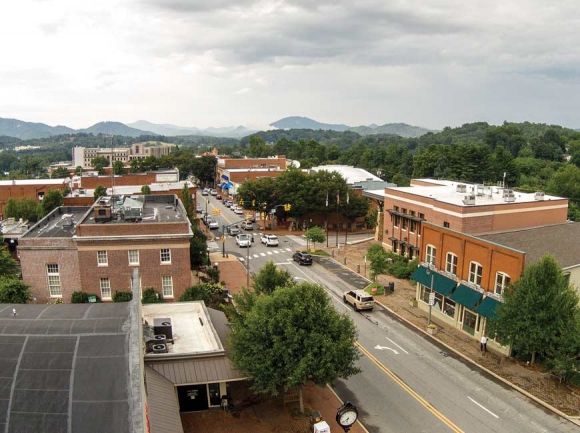 The proposal to temporarily turn Main Street in downtown Waynesville into a one-way street has been shelved for now.
Janet Metzger with Moose Crossing Burlwood Gallery originally proposed the idea to the Waynesville Board of Aldermen in order to help businesses in their recovery from the Coronavirus Pandemic. Other towns had looked into similar traffic-reduction plans in order to allow businesses to increase outdoor displays and shopping opportunities, as well as to allow restaurants more outdoor seating.
After the idea was proposed, Downtown Waynesville Association Director Buffy Phillips conducted a survey of downtown businesses to determine their interest in the plan. Phillips presented the findings of her survey to the Alderman meeting on Tuesday, June 9.
According to Phillips, more than 40 businesses within the downtown area responded to the survey. Of those, 20 were outright opposed, 13 were for the plan, and five were interested but had comments and questions about the plan.
The Board of Aldermen took no action on the issue at the June 9 meeting.
The original proposal suggested closing Northbound traffic on Main Street as well as closing parallel parking on the east side of the street. All but two restaurants on Main Street are on the east side of the street. On the west side of the street, in front of Birchwood Hall and Wildflour Blue, the plan is to divert traffic to the other side of the street and close off parking in front of those restaurants as well. This would have allowed expanded outdoor seating for every restaurant on Main Street.
Main Street is a state-maintained road, therefore any decisions to alter the road, or traffic had to be approved by the DOT. The local division of the DOT had expressed concerns over liability in the plan. Brain Burch, Division Engineer for division 14 of the DOT said that they would be more likely to approve a plan that closed traffic to main street completely. This would have involved less liability to businesses and the town of Waynesville.