Archived News
WNC schools to finish school year in person
Wednesday, March 24, 2021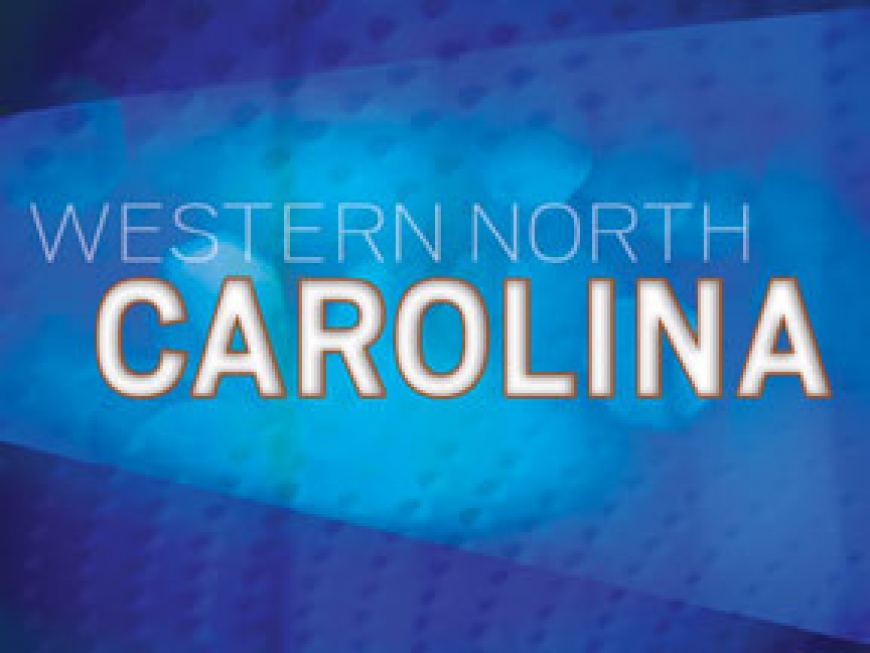 North Carolina State legislators have voted to send more students back to in-person learning with the passage of Senate Bill 220. Titled "The Reopen Our Schools Act of 2021," the bill will require districts to offer full-time, in-person learning for K-5 students, where previously school districts could choose what plans to offer K-5. It also gives districts the option to offer Plan A, fully in-person learning, or Plan B, a hybrid plan with remote and in-person learning, to students in grades 6-12.
Most school districts in Western North Carolina were already offering full-time, in-person learning to K-5 students, but districts wasted no time in adjusting learning plans to offer the most in-person instruction possible under the new legislation to students in grades 6-12.
The new bill does not require the six feet of social distancing that was required under Plan B and allows more than one student per seat on school busses. Face coverings, temperature checks and symptom screenings are still required.
"This agreement between the governor and leaders in the state legislature will needlessly encourage school boards to push students, educators, and staff into school buildings that do not comply with CDC guidance during a pandemic, which has already claimed the lives of 11,000 North Carolinians," Tamika Walker Kelly, president of the North Carolina Association of Educators, said in a statement.
Jackson County Schools Board of Education voted unanimously on March 16, to approve the recommendation of Interim Superintendent Dr. Tony Tipton to return grades 6-12 to Plan A beginning April 5. Students will attend school four days per week, with Wednesday remaining a remote learning day, and an opportunity to sanitize the schools. Jackson County Schools students in grades 6-12 had previously been attending school two days per week, one group on Monday and Tuesday, the other group on Thursday and Friday. Wednesday had been used as a remote learning and sanitation day.
The school system will have a few weeks to plan for the transition, and will shift to Plan A on April 5, after returning from spring break.
"While this will create a great deal of work for our principals and teachers, it is the right thing to do," Tipton said. "I fully believe we are in a position to have a strong finish to the school year while keeping our staff and students safe."
According to Dr. Kevin Bailey, all Jackson County Schools staff that want to be vaccinated have had the opportunity to receive their vaccine. Currently, about 55 percent of school employees are fully vaccinated.
When JCPS transitions to Plan A on April 5, they will no longer be offering Plan B for blended in-person and remote instruction. All students in Jackson County, including those who have been fully-remote up to this point, will have the opportunity to choose to return to Plan A, or opt for remote-only instruction.
Swain County Schools will also transition to Plan A, with four days of in-person instruction per week, using Wednesday as a remote instruction and school sanitation day. The district will make the transition on April 12, the Monday following spring break.
Superintendent Dr. Mark Sale said that all students are welcome and encouraged to come back to school for Plan A, in-person learning, including students that have been remote only up to this point.
"Before any decisions were made about what direction would be best, we sent a survey out again to teachers, this time to the middle school and high school staff," said Sale.
There were 98 responses to the survey, 54 percent of whom said they were either very comfortable or somewhat comfortable returning to Plan A four days per week. About one-third of middle and high school staff indicated a level of discomfort returning to Plan A. The primary concern was making a schedule adjustment so late in the school year.
"I understand exactly where they're coming from on that," said Sale. "It would be very difficult for us if we were to make a change in schedule, to do it before spring break. A reason also that if we were going to make a change that I would recommend that it happen after spring break would be to allow the second wave of staff members to get their second immunization shot. All of us will be getting our second shot next Thursday, and that will be fully effective by April 12, which would be the Monday after spring break."
Sale said that in speaking with students at the high-school level, they said they felt there could be academic benefit, as well as the benefit of a sense of normalcy. Especially seniors said they felt that going back to in-person learning for the last seven weeks of the year could provide part of the senior-year experience.
"I want to be totally honest about this. There are benefits, and then there are concerns as well. We need to be conscious of both of those," said Sale. "It's time for us to bring our students back to school and to give them the opportunity to have as much as a normal school experience as they possibly can have for the rest of this year. I believe that there can be some academic gain. But I believe maybe more importantly than that, it will give us the opportunity to be a second group of influential and caring individuals in the students' lives and that is a significant need right now."
Haywood County Schools decided, after lengthy discussion, on Tuesday, March 16, to return students in grades 6-12 to Plan A on Tuesday, March 23. It will be the only school system in The Smoky Mountain News coverage area to transition to Plan A before all staff have had the opportunity to be vaccinated.
The rapid transition led to a rare split vote from the Board of Education with Vice-chairman Jim Francis and Ronnie Clark voting against the motion to transition to Plan A on March 23. Superintendent Dr. Bill Nolte recommended the timeline in order to align the start of Plan A with the start of the last nine weeks of the school year.
The Haywood County Association of Educators conducted a survey after the passage of Senate Bill 220 to determine how teachers and families felt about transitioning to Plan A so quickly. Kim Ross, representative for HCAE, presented the results of the survey to the Board of Education Wednesday night.
There were 107 people who participated in the survey. Of those respondents, under 8 percent felt confidently included in the planning process for a return to Plan A, 23 percent felt comfortable returning to Plan A before April, and 76 percent wanted to wait until April 1 to return to Plan A. Of families and teachers surveyed, 37 percent asked for at least one week to prepare to return to in-person learning and 60 percent preferred two to four weeks to return to in-person learning.
About half of teachers in Haywood County have received their first dose of the vaccine. All teachers who opted to get the vaccine will not have received their second dose until two weeks after spring break, April 5-9. Kim Ross, representing HCAE said confidence to return to Plan A will increase with more vaccinations.
When asked by the board about the pros and cons of choosing a later start date, Nolte said "it would be swapping instructional time for ease of transition."
For Haywood County Schools, Plan A will be five days per week of full-time, in-person learning. All students can choose to return to Plan A for in-person learning, or opt for Plan C, fully-remote learning.
Macon County Schools decided in a unanimous vote on Monday, March 22, to transition students at Mountain View Intermediate, Macon Middle School and Franklin High School to Plan A on Monday, April 5.
The board decided to return on April 5, the Monday following spring break, in order to give families and teachers adequate time to prepare for the schedule change. Additionally, all staff that have opted to be vaccinated will have received their vaccine, and the two-week period required to develop COVID-19 immunity will have passed.
For Mountain View Intermediate School, Macon Middle School and Union Academy Plan A will entail four days of in-person instruction per week, with Friday remaining a remote instruction day, and a chance for teachers to interact with fully-remote learners. Franklin High School and Macon Early College will operate under five days per week of in-person instruction.
Superintendent Dr. Chris Baldwin says the administration understands there will be students with specific needs and special circumstances and that MCPS staff will work to help those students get through the year.