Archived News
Jackson approves $7 million for school security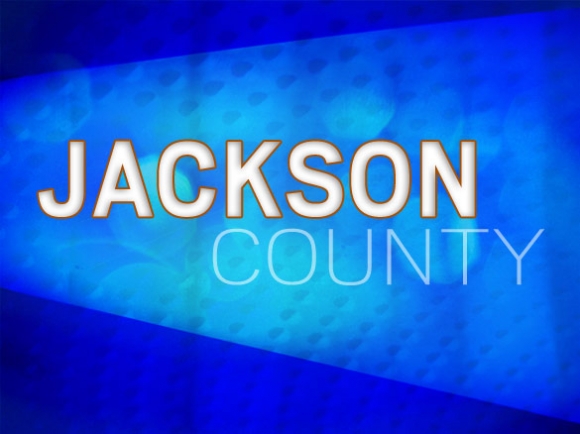 Jackson County will spend $7 million to convert four public school campuses to a single-point-of-entry system after commissioners voted unanimously July 20 to fund the project from sales tax proceeds.
The price named in the winning bid is nearly three times higher than the $2.5 million estimated in a 2018 report from architect John Cort, but it's the lowest bid the school system received for the job.
Scotts Creek Elementary School, Cullowhee Valley Elementary School, Jackson Community School and Jackson County Early College have already been converted to single-point-of entry facilities. Those schools required only minor work to secure, and the school system completed the jobs prior to the pandemic using its own funds and contractors. However, the four other campuses — Smoky Mountain High School, Fairview Elementary School, Smokey Mountain Elementary School and Blue Ridge School/Blue Ridge Early College — pose a greater challenge.
"The trend in the '60s and '70s and '80s was actually to have kids going outside between classes," said Assistant Superintendent Jake Buchanan during a July 13 commissioners' work session , addressing the era when those schools were built. "The idea was when we go from this building to that building, let's get some fresh air. Which makes for a nightmare when you're trying to secure it."
Jackson schools bid each school as a separate project, hoping to attract more bids. However, only two companies entered any bids at all. Whittier-based Buchanan and Sons Inc. bid on all four, with a second company bidding on two of the four projects. Buchanan was the low bidder on all counts.
Of the four projects, SMHS is by far the most expensive with a price tag of $2.55 million. Fairview is bid at $1.87 million, Blue Ridge at $1.75 million and SMES at $850,000. Those costs include a total of $97,300 for planters in the walls to be constructed at SMES and Fairview. The planters would be installed in locations where kids normally sit.
"We were adamant from the very beginning, these are schools. They are not prisons," said Buchanan. "We want them to feel like forts, but we don't want them to feel like prisons."
Jackson County has been discussing — and spending money on — school security upgrades ever since the Valentine's Day 2018 school shooting in Parkland, Florida, that left 17 people dead. In the two months after the shooting, Jackson Schools dealt with seven bomb threats , and "all of those bomb threats came down to children that were hurting," said Buchanan.
What followed was one of Buchanan's "proudest moments" as a school administrator — when high school students from across the district invited school and community leaders to an event they organized to discuss the issue. The students had two main requests: more mental health support in the schools, and improved physical security in the buildings.
Months later, commissioners approved an election-year tax increase that allowed them to hire six school counselors, four school resource officers and one juvenile detective.
Addressing the physical security issue proved more complicated. In 2018, commissioners appropriated $400,000 for additional security cameras and monitors, as well as $27,000 for single-point-of-entry architectural designs. In October 2019 , Buchanan told commissioners that he expected the project to go out to bid that December, with construction starting in January 2020 and wrapping in mid-2021.
However, delays in bidding the project and an intervening pandemic pushed the timeline back. The N.C. Department of Public Instruction had to sign off on the plans before they could go out to bid, and planning also involved heavy collaboration with local emergency management, law enforcement and fire personnel. And on top of all those discussions, the final plan had to meet state building codes. The entire process took about 18 months.
"Nobody had ever done this before," said Buchanan. "Most of the codes for schools have to do with fire. So that's why the majority of these are a wall project, because we still have to meet fire code to get kids out of the building and far enough away from the building, but we have to keep them in a safe location inside the wall. And so it took a lot of hand-holding and a lot of trips down to Raleigh."
After discussing the bid results, commissioners went into closed session to go over the particulars of the project, as is allowed under an open meetings exception pertaining to school safety planning. Back in open session, County Manager Don Adams delivered what he described as "extremely good news" about funding.
Sales tax receipts are strong in Jackson County, and sales tax funds mandated to fund school projects currently contain $4.8 million. By fiscal year 2022 they're expected to hold $7.3 million, reaching $10.1 million by 2023. The project will run over multiple fiscal years, so the money is there to fund it.
"It would obviously take up all of our capital capacity in regards to regular construction items," said Adams.