Archived News
Heatherly leaves CEO post at Harris
Wednesday, October 13, 2021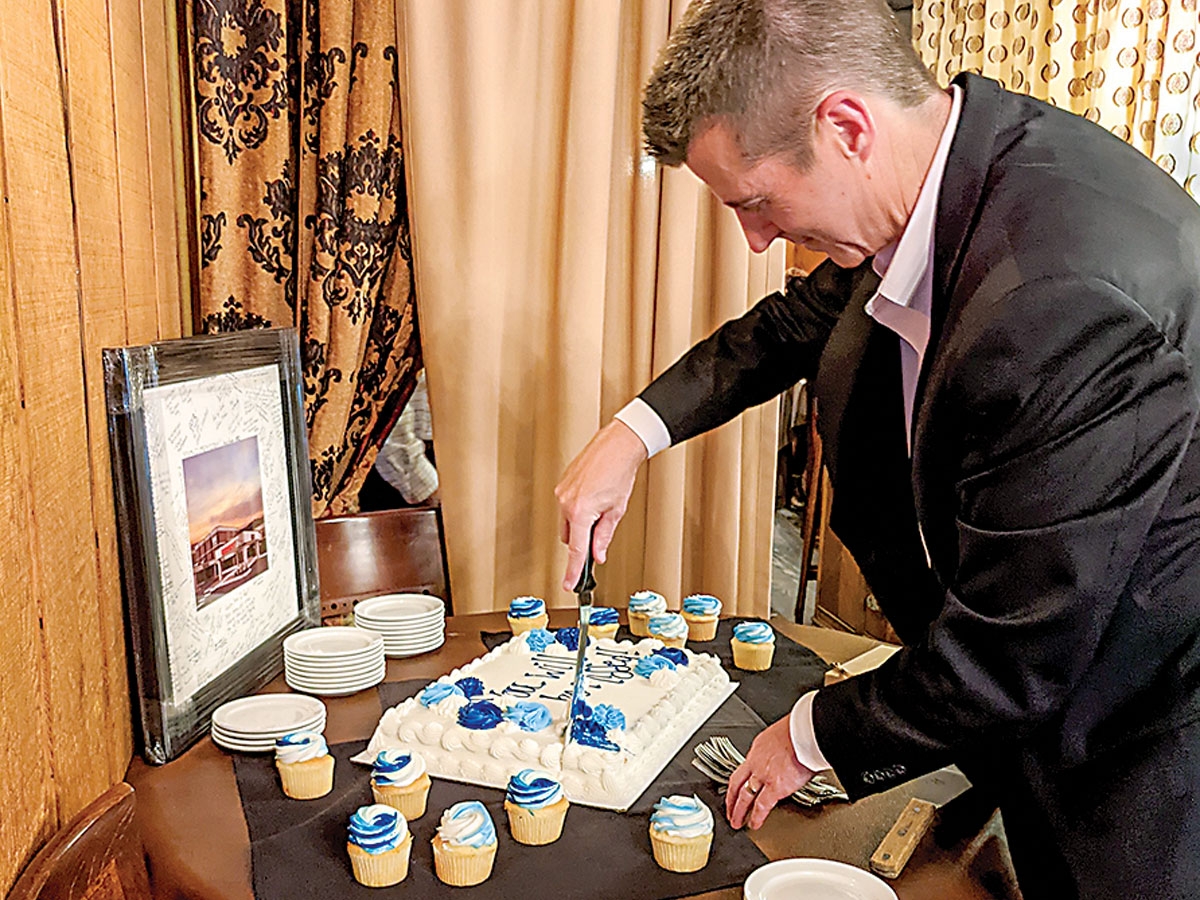 Harris Regional Hospital CEO Steve Heatherly cuts the cake at his going way party. Harris Regional photo
Steve Heatherly left his position as CEO of Harris Regional Hospital and Swain Community Hospital on Oct. 7 to pursue another opportunity.
Harris and Swain hospitals issued the following response:
"Steve has been a positive and dynamic leader for Harris and Swain for the last 9 ½ years. We appreciate his service to our hospitals and communities and wish him all the best in his new role. The recruitment process for a new permanent CEO is underway, and we will keep our community informed when a new leader has been identified,"
Heatherly started his new position of COO with Pardee UNC Health Care based in Hendersonville on Oct. 11.
In this new role for Pardee, Heatherly will oversee the daily operations and functions of the hospital, while ensuring efficient services are delivered to meet the needs of patients seeking care at Pardee Hospital.
"The addition of a healthcare executive with the professional experience and knowledge of Western North Carolina that Steve possesses will be a tremendous asset to Pardee," said Jay Kirby, president and CEO, Pardee UNC Health Care. "Pardee has tripled in size over the past 10 years. As our reach continues to expand throughout our region, and our hospital becomes increasingly busy, we will rely on Steve's broad experience to help us manage the increasing demands of a high growth healthcare organization that remains deeply committed to our community."
Leave a comment
1

comment
Great!

Monday, 10/18/2021