Archived Outdoors
Highlands gets BearWise recognition
Wednesday, October 27, 2021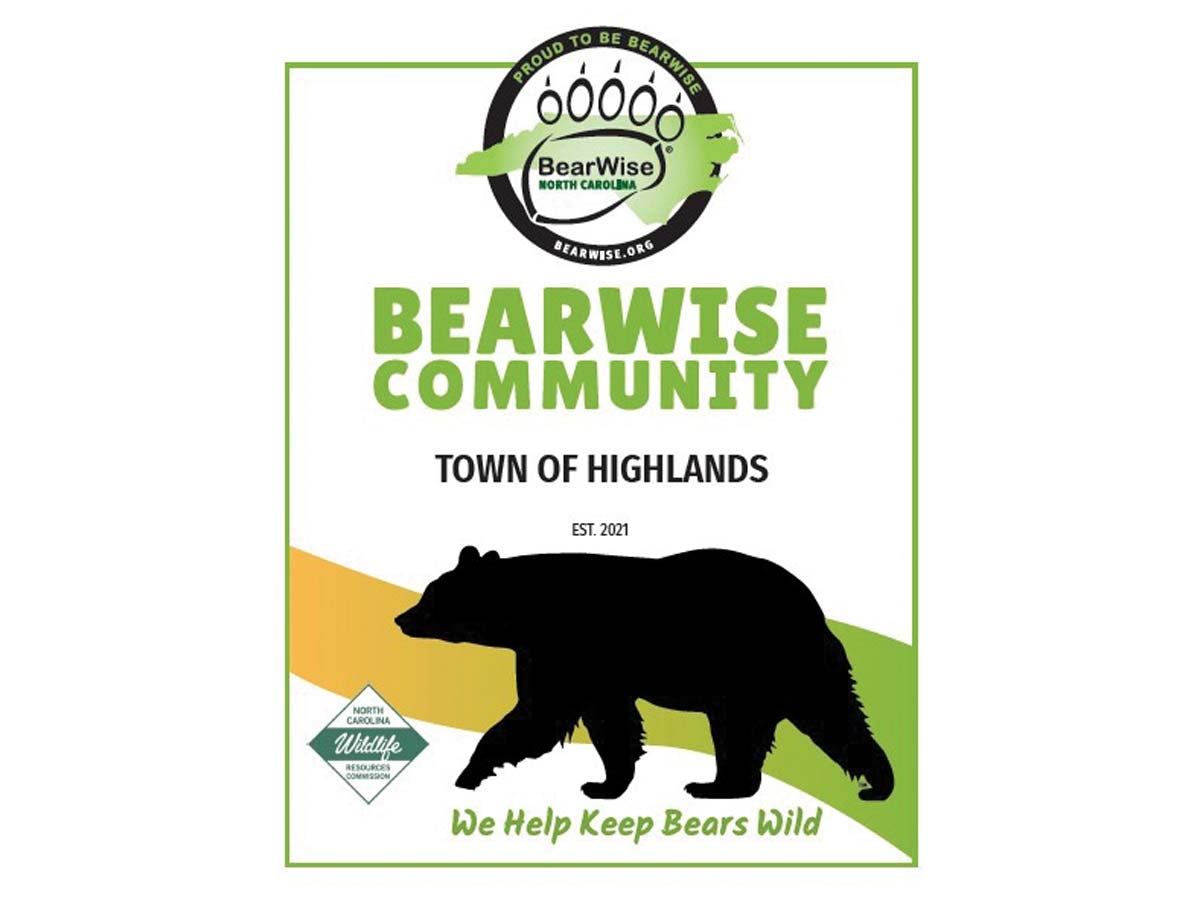 Highlands recently became the first recognized BearWise Town in the U.S., with the honor officially bestowed on Oct. 5.
"This major achievement came after the town moved to require bear-resistant garbage carts and enacted an ordinance to prohibit the feeding of black bears (intentionally and/or unintentionally)," said Ashley Hobbs, assistant black bear and furbearer biologist for the N.C. Wildlife Resources Commission. "Due to their efforts, Highlands will serve as the 'gold standard' for BearWise Communities throughout the U.S."
BearWise is a program covering the 17 Southeastern states that was developed by black bear biologists and is supported by state wildlife agencies to provide consistent and scientifically accurate messaging to help people and bears coexist peacefully.
Learn more at bearwise.org.