Archived News
Franklin elects incumbent, two newcomers
Friday, November 12, 2021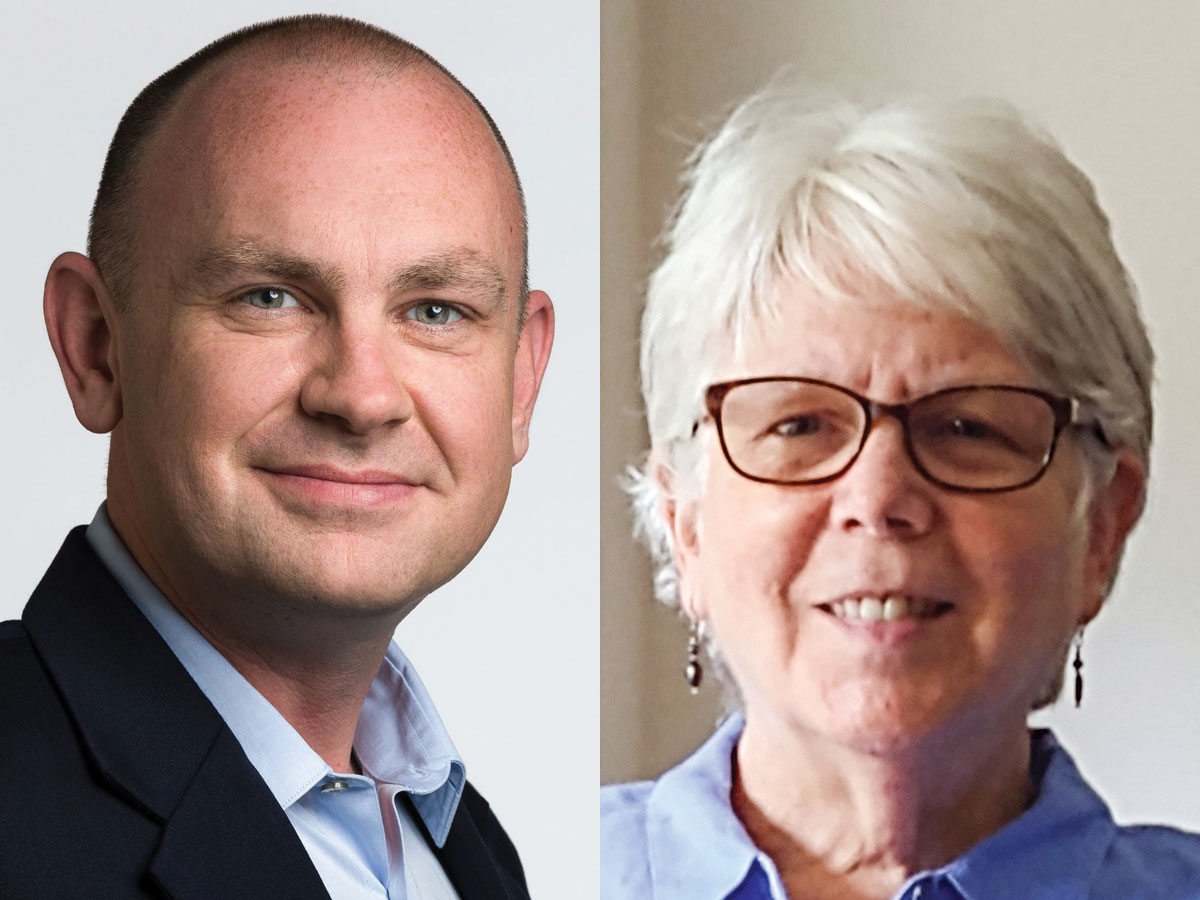 Stacey Guffey (left) and Rita Salain.
The Town of Franklin elected one incumbent and two newcomers to the town council board during the Nov. 2 municipal election.
Incumbent David Culpepper was elected to a second term with 265 votes (24.6% of the vote).
Stacey Guffey — also seeking his first term on the board — received the exact same number of votes as Culpepper, according to the unofficial results.
Just a few votes ahead of Culpepper and Duffey, Rita Salain was elected to her first term on the board with 268 votes (24.9% of the vote) — making her the top vote getter.
Jack Horton will serve as Franklin's next mayor after running unopposed this year. He will be replacing long-time Mayor Bob Scott, who decided not to run for another term.
Horton has plenty of experience in local government after serving as county manager in Macon and Haywood counties. Horton was elected to the Franklin Town Council in 2019. With two more years remaining on his term, the new town council board will be tasked with appointing someone to fill his unexpired term.
During a candidate forum held at the Macon County library last month, all candidates were asked how they would go about making the appointment if elected to the board. Guffey said he would be willing to fill the vacancy with the fourth top vote getter in the election to allow the residents to select the board member.
Culpepper agreed that all the candidates running for office were well-qualified and would make a great addition to the board but said it would ultimately be up to the new board as a whole to make that decision.
Salain agreed, stating that she'd like to keep it open to the public because there could be other qualified residents willing to serve that didn't want to run a campaign.
If the board does agree to appoint the fourth candidate on the ballot, it would be Frances Seay, who received nearly 18% of the vote.
Out of Franklin's 3,789 residents registered to vote, 886 (23.4%) cast a ballot in the Nov. 2 election. The 2019 Franklin election was similar — 873 votes — but that's still double the turnout compared to 2017 election when only 12 percent of residents cast a ballot for their municipal leaders.