Archived News
Haywood undecided on rescue fund spending
Wednesday, December 08, 2021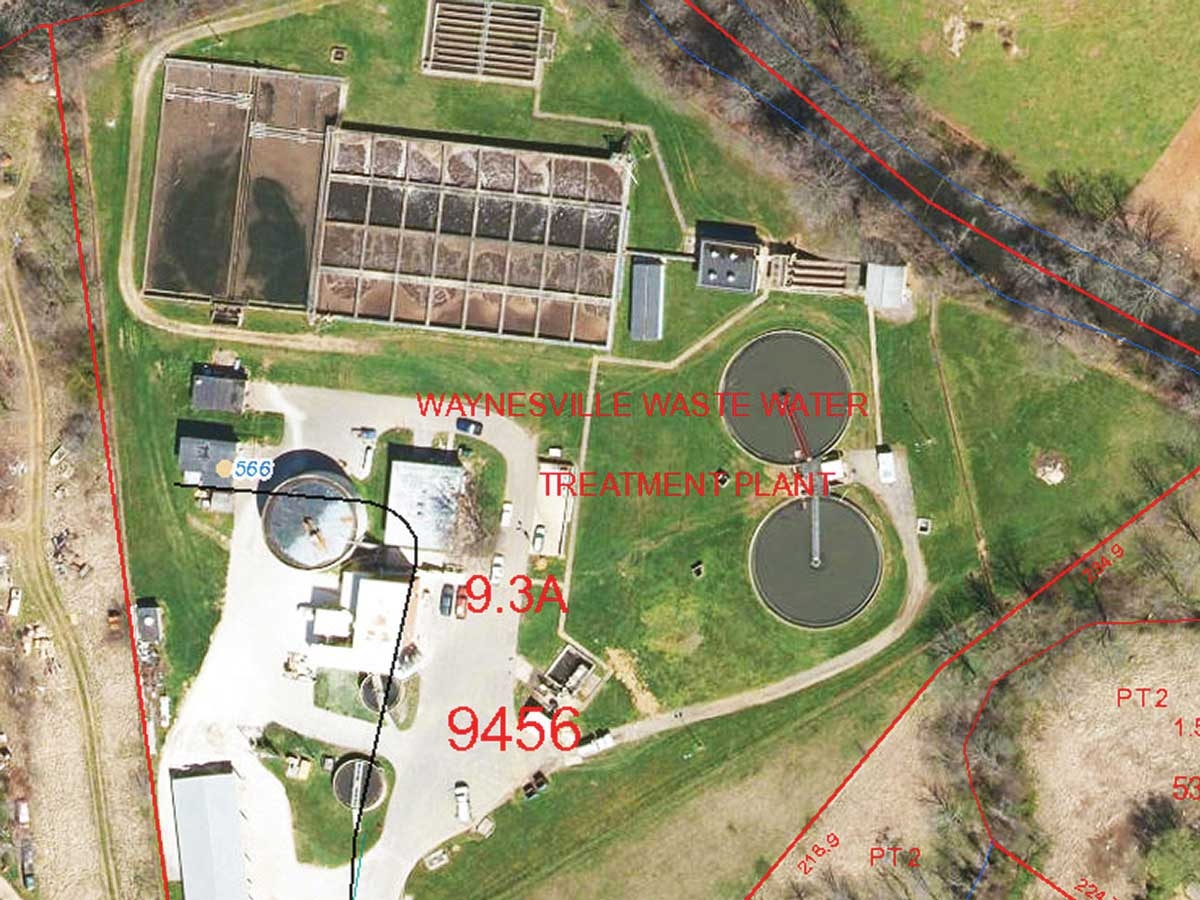 The Town of Waynesville will likely prioritize some of its American Rescue Plan funding toward major renovations needed at the water and sewer plant.
Haywood County commissioners haven't made any decisions regarding how they plan to allocate the $12 million coming from the American Rescue Plan Act.
Commission Chairman Kevin Ensley said County Manager Bryant Morehead had been following the issue closely to ensure he understands all the guidelines before the county makes any decisions.
"To me, I think we need to use it for some kind of infrastructure — the jail expansion or a water and sewer project," Ensley said. "Our county manager has asked the department heads for a list of priorities, but we haven't reviewed any of that yet."
When asked if the county might consider spending any of it on increasing pay for employees like other counties have done, Ensley said he was hesitant to take on a recurring cost using one-time funding because the county would have to find new revenue to continue paying higher personnel costs in a few years when the federal funding dries up.
Ensley said the Southwestern Commission was partnering with Land of Sky Regional Council and Dogwood Health Trust to host a free workshop for members on Dec. 8. The workshop will further educate local government leaders on the American Rescue Plan Local Fiscal Recovery Funds and how they can use the funds based on the current guidelines and how they can maximize opportunities from these funding sources.
Speakers will include experts from UNC School of Government, N.C. Pandemic Recovery Office, N.C. Association of County Commissioners, and N.C. League of Municipalities as well as a panel of local government experts who have spent ARP funds successfully.
Maggie Valley will receive a total of $394,228 in ARP funding. The town has not yet allocated the money as it awaits the release of final rules on how the money can be used before making any decisions.
Town Manager Nathan Clark said that with the limited funds available to the small town, it will be beneficial to wait and see what the final rules are for how money from the ARP can be used before making any allocations.
The town board will discuss how best to use the money at a series of retreats at the end of January, at which time they will also receive any public input.
Waynesville Town Manager Rob Hites said the Board of Aldermen allocated its first payment of ARP funds in the 2021-22 budget and won't allocate the remainder of its $3 million until next year's fiscal budget. The second payment should be rolling in by next July.
"We spent a good amount of it on new police vehicles and we've set aside some for improvements to our water and sewer system," he said. "We have a considerable amount of inflow issues from broken pipes that date back to the second World War."
The town has borrowed $19 million to renovate its aging water and sewer plant — something the state is requiring to without providing any additional funding make such a large project possible.
"So we've got an unfunded mandate," Hites said.
He said the town will be looking for additional funding sources to put toward the project, including looking into the ability to receive some of the state's ARP allocation.
"In the far west, we sometimes think the state sometimes forgets us, but personally I'd like to get a proportion of the money the federal government has sent to the state to help with water and sewer projects through the new infrastructural bill just enacted," he said.
The town chose to fund raises for employees through the general fund since it's a reccurring expense.
Canton received $1.27 million in ARP funding. The town maintains that it will use most of the funding to buy a fire truck, though an official decision has not yet been made.
"We are still waiting on the final treasury guidance to make determinations on the ARPA money, but would like to use it for first responder equipment and infrastructure, pending approval as a reimbursable expenditures," said Canton Town Manager Nick Scheuer.
Staff writer Hannah McLeod contributed to this report.