Archived News
Spoof Awards 2021: Nicolas Cage Award
Wednesday, December 29, 2021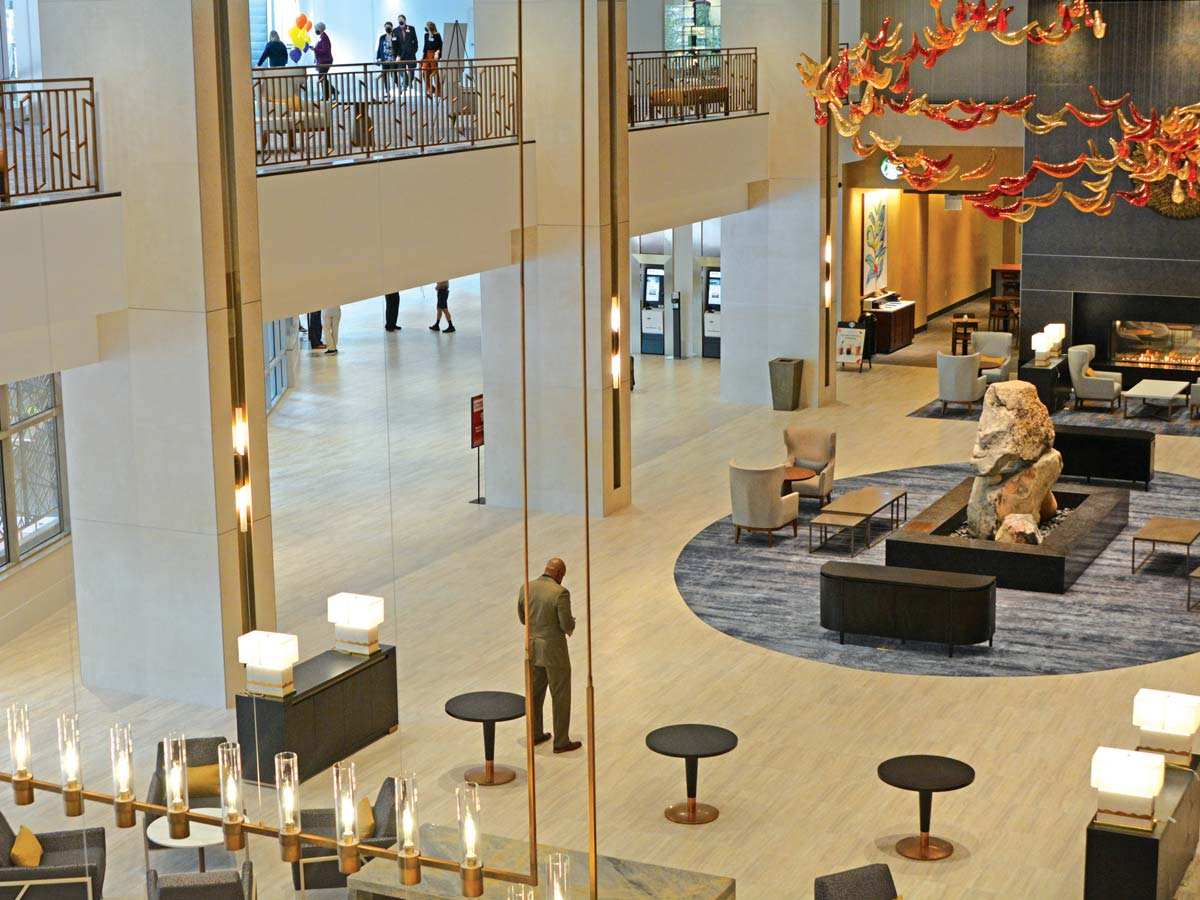 The newly opened expansion at Harrah's Cherokee Casino Resort includes 83,000 square feet of convention space and 725 hotel rooms. Holly Kays photo
This one goes to the Eastern Band of Cherokee Indians, which, like the much-memed Hollywood actor, just seems to be in everything these days.
The tribe closed out 2020 with a contentious decision to buy a casino operation in southern Indiana — its first gaming enterprise outside tribal lands — and a groundbreaking ceremony at its 200-acre property along Interstate 40 in Sevier County.
As the year progressed, the EBCI added sports betting to its two casinos in North Carolina and opened a massive addition to the resort in Cherokee that aims to get the tribe into the convention business. Meanwhile, its business arm Kituwah LLC continued to move ahead with development plans for the I-40 property, in June announcing that the Texas chain Buc-ee's would become the first tenant and planned to build the world's largest convenience store on the property.
Kituwah LLC and its subsidiaries have been investing in myriad other business pursuits as well, both local and distant, including but not limited to cannabis growers, processors and dispensaries; government contracts; real estate investments; housing; and upgrades to the Cherokee Phoenix Cinema. The LLC now owns property scattered across the region as it seeks to help the tribe diversify the source of its prodigious income in the face of oncoming competition to its extremely lucrative casino enterprise.
At the same time, EBCI Holdings LLC, which the tribe created to oversee commercial gaming ventures like the one in Indiana, hopes to expand its business interests, this month earning Tribal Council approval to invest $12 million in new gaming technologies and to start planning an "experiential and interactive sports bar" on the I-40 property.
The ending credits are still to come, so we'll hold off on the Oscars for now — but the Nic Cage Award is based on volume, and as of the end of 2021, the EBCI is more than qualified to win it.