Archived News
Retailers move into Franklin
Wednesday, January 26, 2022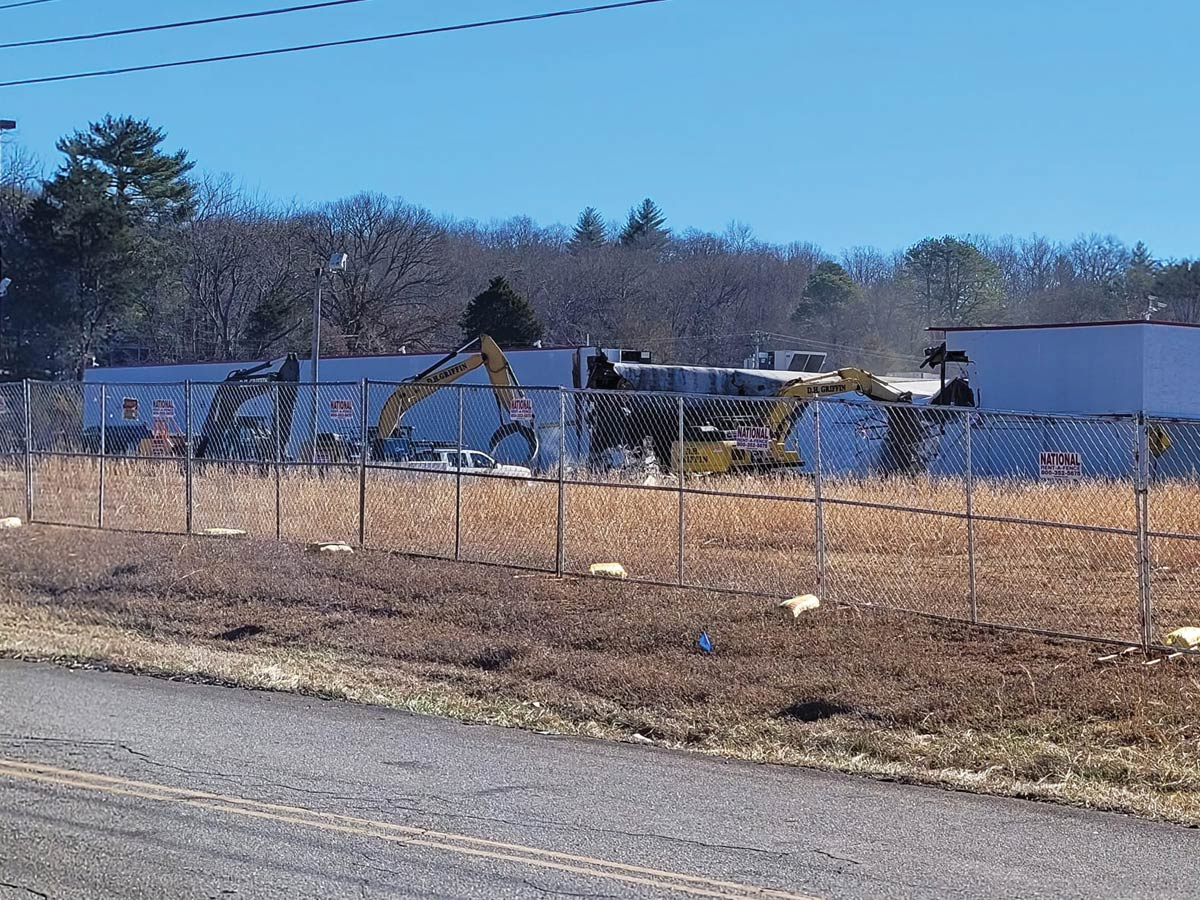 The former Walmart at Holly Springs Plaza is being demolished to make way for a new Ingle's. Donated photo
Despite the pandemic, the town of Franklin has seen an influx of new retailers in the last year.
Ingle's Market, which just completed a new store on Georgia Road a couple of years ago, is now making plans for another new store in Franklin. The old Walmart building in the Holly Springs Plaza is now being demolished to make way for the new Ingle's shopping center, which will include a grocery store, gas station, car wash and multiple large retail spaces.
While some residents are wondering why Franklin needs another large Ingles just a couple of miles away from the Georgia Road location, Franklin Town Planner Justin Setser said he was told by Ingle's representatives that the Georgia Road location has been busier than expected.
They're wanting to redo the store at Holly Springs and also alleviate traffic at the one on Georgia Road because it's been so much busier than they anticipated," he said.
The unsustainable traffic at the Georgia Road location has also kept Ingle's from renting out the additional rental space available on that same site because the parking lot can't handle more traffic.
Fast food giant Chick-fil-A recently opened Jan. 13 at the corner of U.S. 441 and 1410 Siler Road, hiring 90 people to run the new location.
Aspen Dental, which has submitted a building permit application to the Town of Franklin and plans to open nearby the new Chick-fil-A, included a site map that also includes plans for a Starbucks with a drive-thru and a 20,000-square feet grocery store. Signage on the site confirms that the grocery store opening will be Aldi.
Another fast food favorite — Cook Out — will soon be replacing the former Dairy Queen on Georgia Road.
The new replacement hospital for Angel Medical Center is also making major progress on U.S. 441 and should be completed later this year.
Setser said land development permits are up 30 percent over the previous year between commercial and residential building in Franklin. Scenic Ridge is a 55-lot development in progress in town that will soon start selling lots and perhaps a few spec homes. Other developers are building a few specs here and there and new modular homes.
"They are generally under contract before the house is finished. People are buying up anything they can," he said. "I'm really excited to see some new residential neighborhoods being developed because I want people to have good-quality housing in Franklin."
Leave a comment
1

comment
Is Marshalls coming to Franklin, NC?

Wednesday, 06/29/2022