Archived Outdoors
Conservation trusts protect additional lands
Wednesday, February 16, 2022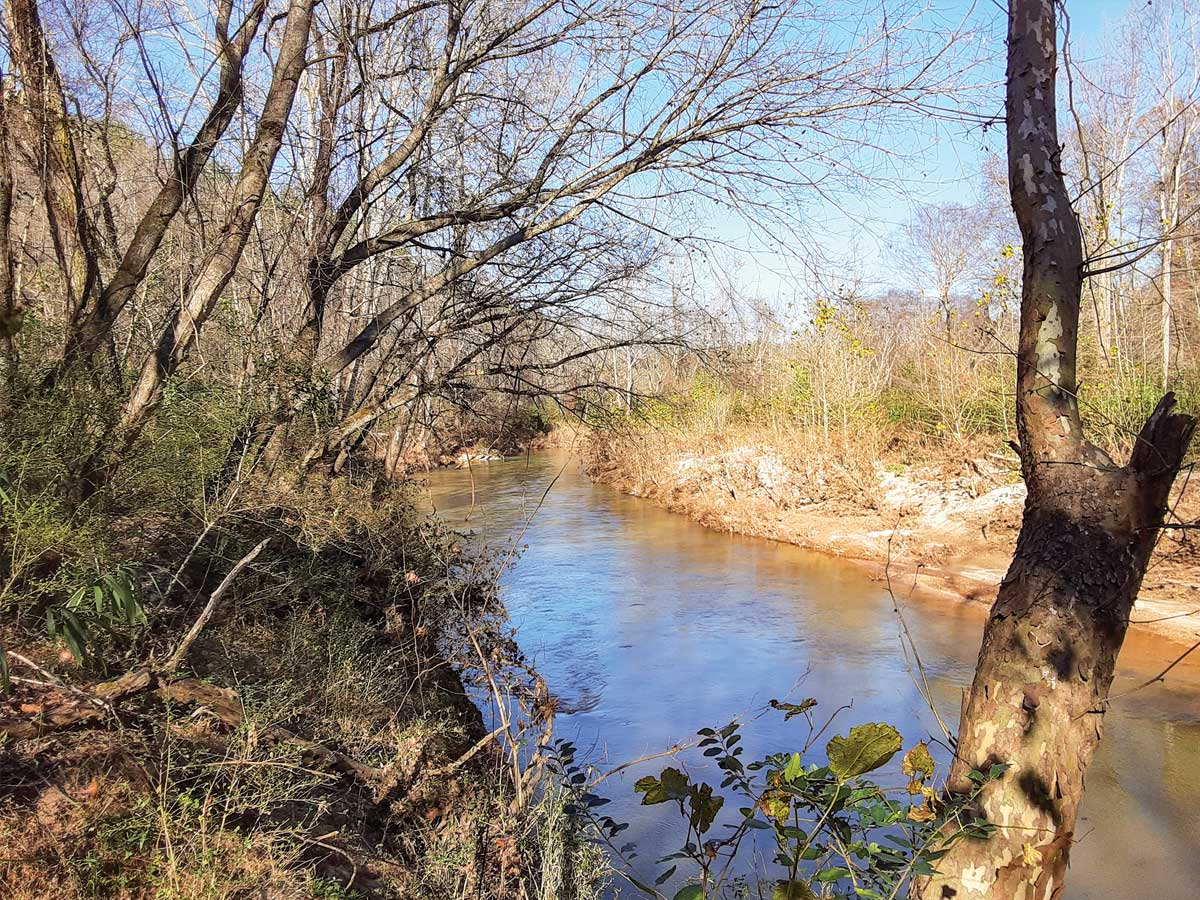 A half-mile section of the Jacob River flows through a recently conserved property in the Catawba River Basin. Foothills Conservancy photo
Area land trusts are celebrating several recent accomplishments in the quest to conserve and protect ecologically significant land.
• Mainspring Conservation Trust has protected the largest remaining unconserved wetland on the free-flowing Little Tennessee River. Adjacent to Needmore Game Lands, the property is in Macon County and split by N.C. 28. One side has a 22-acre wetland tract with 1,830 feet of river frontage, while across the road more than 24 acres of forested upland remain intact.
"Intact wetlands in our region are relatively rare but are very important habitats — they effectively act as filters, helping to keep river systems like the Little Tennessee clean," said Mainspring Executive Director Jordan Smith. "Conserving upland adjacent to riparian areas is equally important, as they provide connectivity for plants and wildlife across the landscape. Together, all of these natural habitats in our region contribute to the incredible biodiversity that make these mountains so unique."
• The Foothills Conservancy of North Carolina has acquired 130 acres along the Jacob Fork River in the Catawba River Basin thanks to funding from a private conservationist, and the land trust plans to transfer it to N.C. State Parks as part of the future Wilderness Gateway Trail. Owned by the same family since 1786, the newly acquired land contains a scenic half-mile segment of the Jacob Fork River, which is a source of drinking water for the downstream town of Newton.
• A conservation easement donation in Alexander County allowed the Foothills Conservancy of North Carolina to protect a 120-acre property in the Brushy Mountains, just north of Taylorsville. The property is geographically and ecologically diverse and is located less than 3 miles from Rocky Face Mountain Recreational Area. Its conservation helps protect nearly a mile of headwater streams of Muddy Fork as well as uplands and natural forests in the Brushy Mountains Foothills.