Archived Outdoors
Chestnut Mountain opens this weekend
Wednesday, April 20, 2022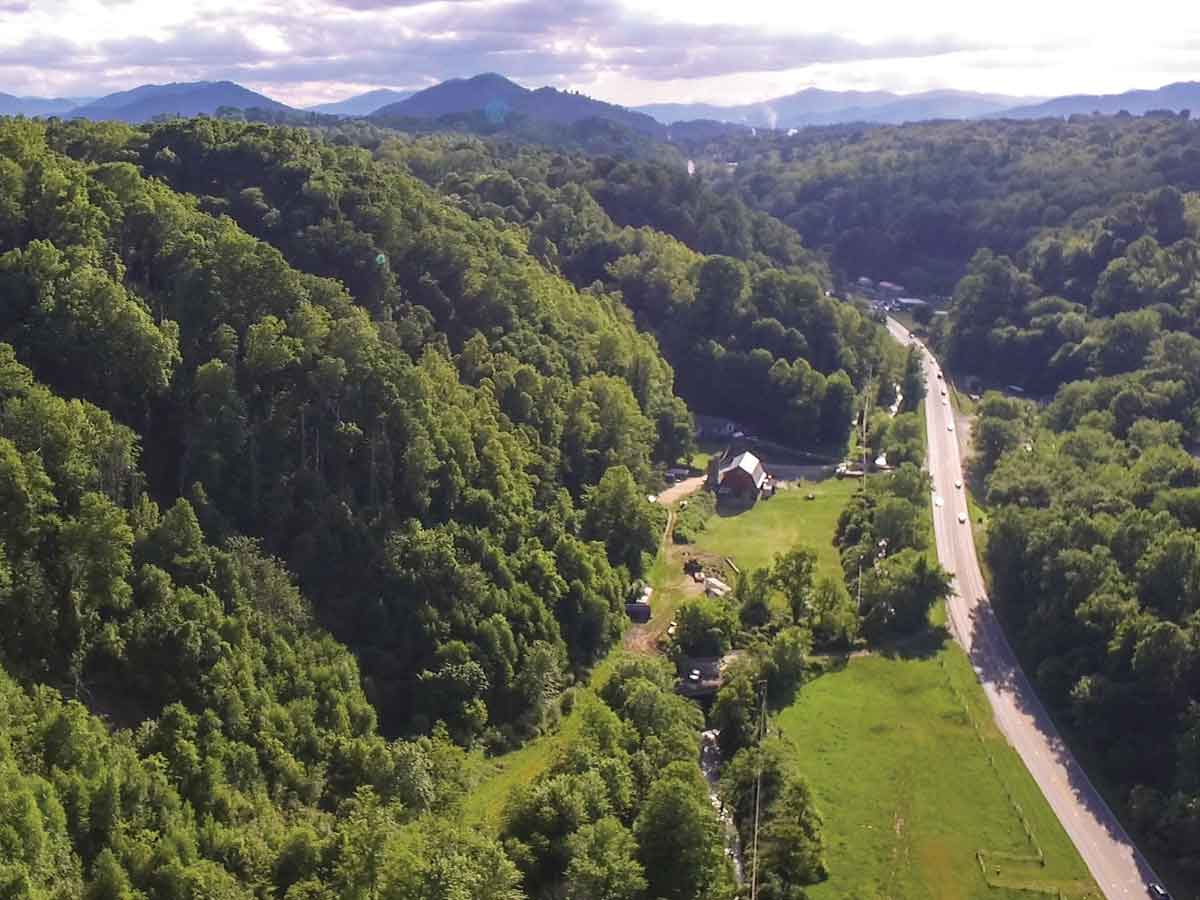 Chestnut Mountain Nature Park will offer new outdoor recreation opportunities just outside Canton town limits. SAHC photo
The long-awaited Chestnut Mountain Nature Park just outside Canton will open to the public Saturday, April 23, with a family-friendly grand opening 11 a.m. to 4 p.m. Situated as a park-within-a-park, Berm Park will open to mountain bikers the same day.
"We cannot think of a better way to celebrate Earth Day than the opening of this incredible conservation and recreation project," said Canton Town Manager Nick Scheuer. "The importance of Chestnut Mountain Nature Park cannot be overstated and its impact on wildlife protection, quality of life improvements and economic development will impact generations to come."
The event will include music from Life Like Water and food from Woof Street Bistro, Pig in a Basket BBQ, Pelicans of Asheville and Papertown Coffee. A long list of vendors and organizations will be present and hosting activities, including The Pigeon River Garden Club, which will hold its Earth Day celebration during the event.
Southern Appalachian Highlands Conservancy purchased the 450-acre Chestnut Mountain property in 2020 in an ambitious endeavor to pair permanent protection of habitat and water resources with creation of a conservation-friendly, community-centric space for outdoor recreation. The Town of Canton engaged Equinox Environmental to lead the master planning process and Elevated Trail Design completed trail designs. Seth Alvo, creator of the Berm Peak YouTube channel and Seth's Bike Hacks, galvanized his followers to support development of Berm Park — a mountain biking oasis and park-within-a-park at Chestnut Mountain Nature Park. This year, SAHC will transfer ownership to Canton, but the land trust will continue to monitor the conservation easements that protect the tract in perpetuity.
The grand opening celebrates completion of the project's first phase, with approximately 35 acres opening to the public and available for day use afterward. This area includes Berm Park and a hiking/biking trail that climbs 350 feet from the parking lot to the pedestrian bridge that forms the gateway to the property. The town continues to secure funding for infrastructure development and plans to open more trails, recreation areas and park amenities over the next two years.