Archived News
Plateau Pickup sees record volunteer turnout
Wednesday, April 27, 2022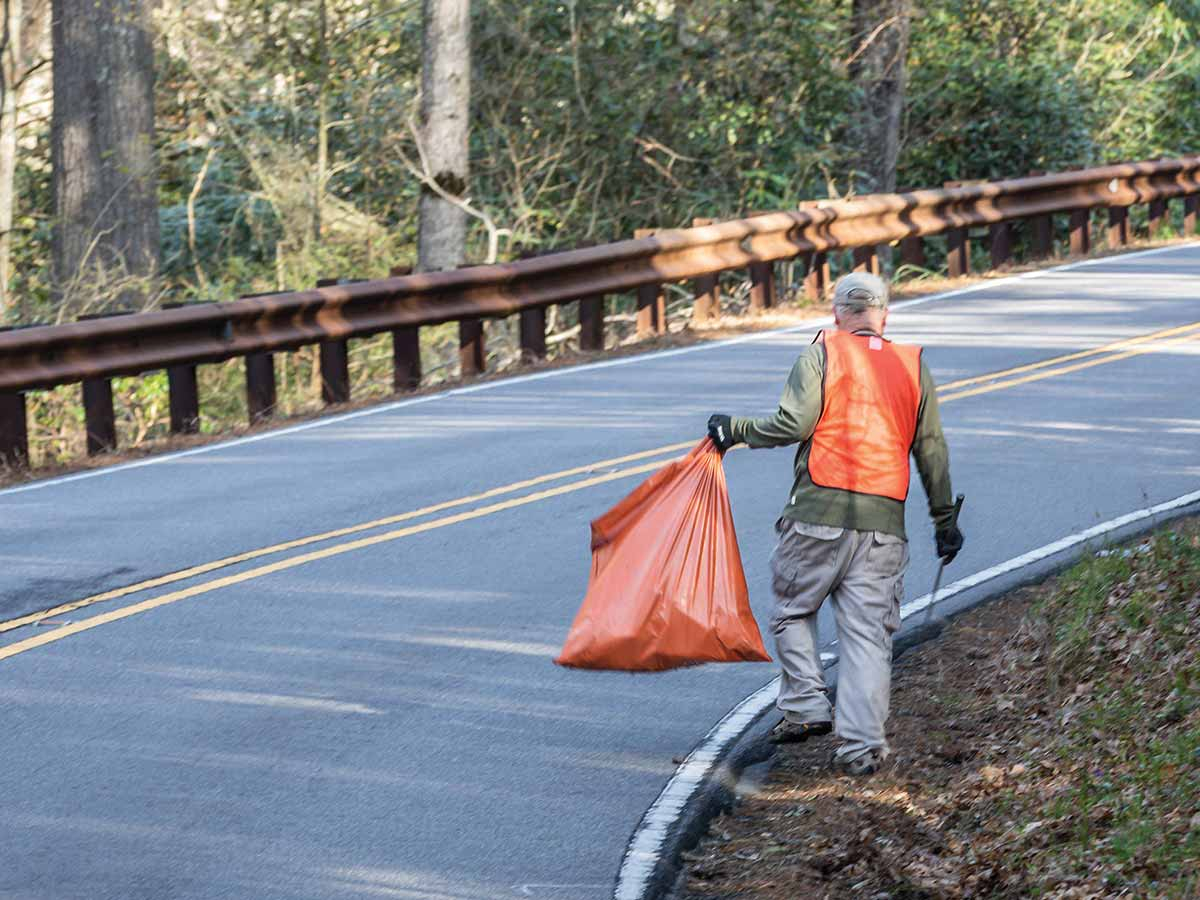 Breaking previous records, approximately 130 volunteers helped spruce up Highlands and surrounding highways this past Saturday, April 23, as part of the annual Plateau Pickup, organized and hosted by the Highlands Chamber of Commerce/Visit Highlands, NC. Volunteers collected approximately 15 tons of garbage along the roadways.
Again this year, Highlands Mayor Pat Taylor provided transportation to collect the bags of garbage, as did Steve Mehder, Rick Siegel and James Farrish. Organizations that provided partnership and support to make the event possible included Town of Highlands, Town of Highlands Police Department, N.C. Department of Transportation, the Macon County Sheriff's Office and the N.C. State Patrol. Groups that participated with a sizable number of volunteers include Highlands School Interact Club, Old Edwards Hospitality Group, Highlands Methodist Church, Highlands Plateau Greenway, Mountain Garden Club, Highlands Biological Station, MountainTop Rotary, Highlands Rotary and Scaly Mountain Community Association.
"We're incredibly grateful for our project partners and the record number of volunteers – groups, families and individuals – who spent a gorgeous Saturday in the mountains collecting garbage discarded along our roadways," says Kaye McHan, executive director of the Highlands Chamber of Commerce/Visit Highlands, NC.
Dressed in the provided safety vests and gloves, and carrying pickup tools and garbage bags, the volunteers canvassed stretches of U.S. 64 toward Cashiers, as well as Franklin, N.C. 28, N.C. 106 and most of downtown Highlands. Kelsey-Hutchinson Founders Park served as the event's starting and ending destination.
The Highlands Chamber/Visit Highlands, NC provided two meals for the volunteers – breakfast from Calders Coffee Café and lunch from Secret Garden Market. As a token of appreciation, volunteers received a T-shirt.