Archived News
Maggie distillery in foreclosure as bidders come forward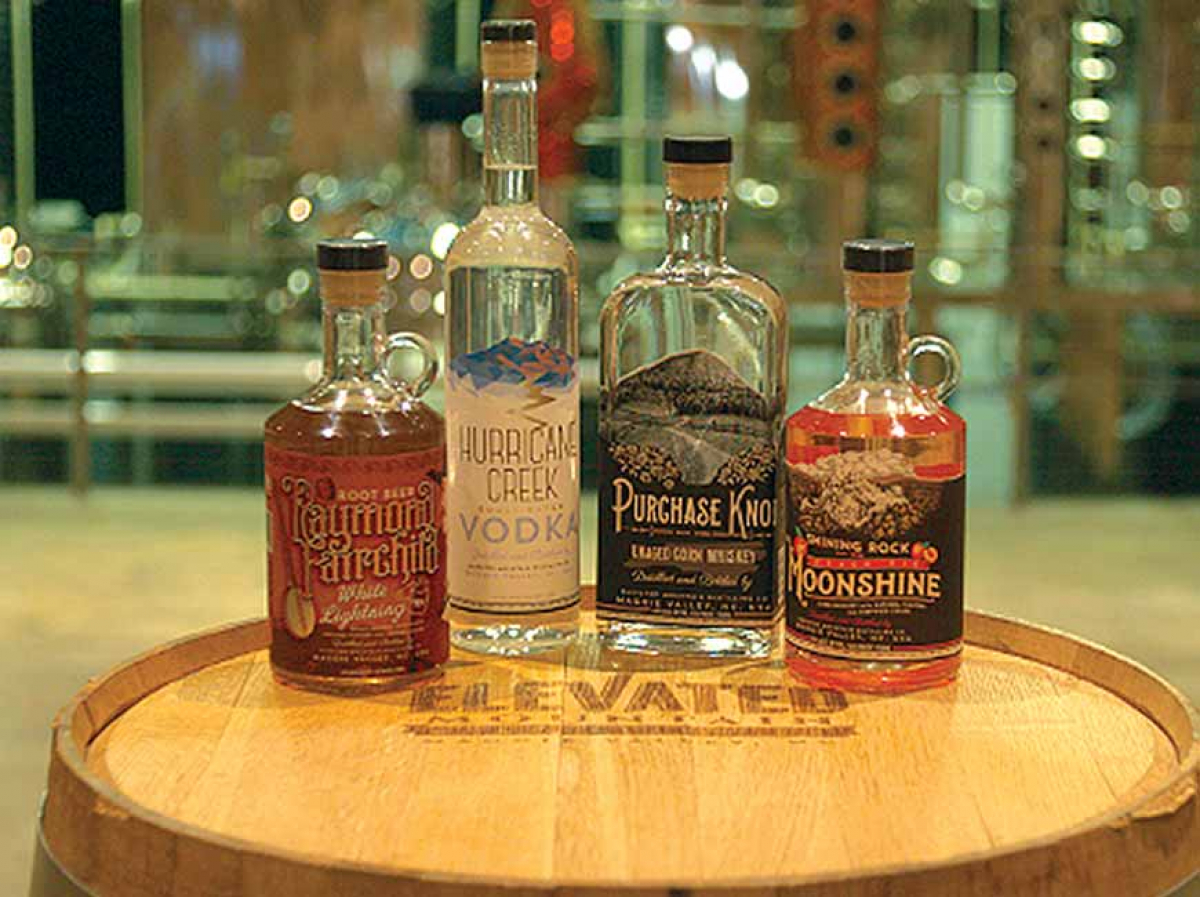 The building housing Elevated Mountain Distilling Company, a fixture in Maggie Valley for over five years, is facing foreclosure and the bids have already started pouring in as interested parties jockey to see who will end up with the property.
The company's owner, Dave Angel, signed a Small Business Administration loan for almost $1.1 million to pay for the property and equipment back in July of 2016. According to court documents, the last payment he made on the loan was in April 2021.
Ultimately, First Citizens Bank, which had merged with original lender Entegra Financial Corp. in late 2019, demanded a payout of $1,156,598 — an amount that included the principal due, along with interest, late fees and "miscellaneous" fees. Angel was served with foreclosure papers on May 2 of this year.
Angel told The Smoky Mountain News that, like many other businesses, he was a victim of COVID.
"That put us in a hole we couldn't get out of," he said. "We had to spend the last spring, summer and fall repairing from COVID and then we couldn't save for winter."
The foreclosure auction began on May 24 at 10 a.m. for the 1.45-acre property, which holds a tax value of $583,600.
After the bank's initial bid of $364,450, the first upset bid was placed by Ken Wells at about $383,197. Wells, who made his money as a developer and contractor in Key West, Florida, lives in Maggie Valley seasonally. He said he sees the property as an investment and hopes to rent it to someone who will continue to use it as a distillery — perhaps even Angel himself.
"I'd like to see him go back in," Wells said.
However, another upset bid was placed on June 2 in the amount of $402,357 by Back Porch Beverage Company, an LLC formed by Kevin Sandefur and Art O'Neil, owners of BearWaters Brewing Company in Canton. Sandefur said that if they were to come away with the property, they would likely close their current Maggie Valley Creekside taproom and possibly even move their brewery equipment from Canton to the new building.
"We could increase seating capacity there," he said of the 10,000-square-foot building. "And part of what we'd consider if we didn't keep the distilling equipment is moving the production system from Canton over there because of the flood hazard there, but then we'd keep Canton as a taproom. We have a lot of different ways we could go."
Sandefur said if that were to happen, they would still open their new Waynesville "brewtainment" center on South Main Street in Hazelwood that will have more of a focus on activities to go along with a new taproom.
However, the day after Sandefur spoke with SMN, on the morning of June 7, another upset bid in the amount of $422,575 was placed by Micheaux Resource Management out of Indian Trail, a Charlotte suburb.
That bid appears to be signed by Frankie Wood, who for almost three years has spoken about developing the dormant Ghost Town in the Sky property, as well as several other properties in the area. Currently, Micheaux owns a 205-acre property off Hall Top Road valued at about $900,000.
Angel, who is the spokesman for Wood's group, Ghost Town in the Sky, LLC, said Micheaux is an investment team backing his bid to keep operating out of the building — although he would likely have to form a new LLC and rebrand since Elevated Mountain Distilling Company is in default on its SBA loan.
"It won't be me as sole owner as it has been in the past," Angel said.
Angel noted that in addition to Micheaux, he's received tremendous support from the community — a community he's served over the years by hosting a number of events that have cumulatively raised over $100,000 for area nonprofits.
"I'm glad people have seen it and are rooting for me," he said.
"We're not done," Angel added. "We're trying our best to get it back, and we're having to fight with local businesses that are trying to take it. I know without a doubt the community welcomes us and wants us back."
As of noon on Tuesday, June 7, the next minimum bid amount is $443,598, and the last day to place and upset bid would be June 17.
Leave a comment
2

comments
Very disappointed to hear of Elevated's difficulties. Toured the facility soon after it opened and was impressed and excited. Hope everything works out and we will still have our own distillery back where it belongs! Good luck!

Thursday, 06/09/2022

Man, this sucks! I really hope whoever gets it will allow Dave to keep running it as a distillery. I can't say enough about what an amazing community partner Dave and his team have been. Elevated Mountain has quickly become a part of the community, somewhere locals and visitors love to come and play music, listen to music, support great causes and so much more. Not too mention the incredible craft spirits he'd made that are sold everywhere now, putting Maggie Valley on the map!

Wednesday, 06/08/2022