Archived Opinion
New and shiny isn't always better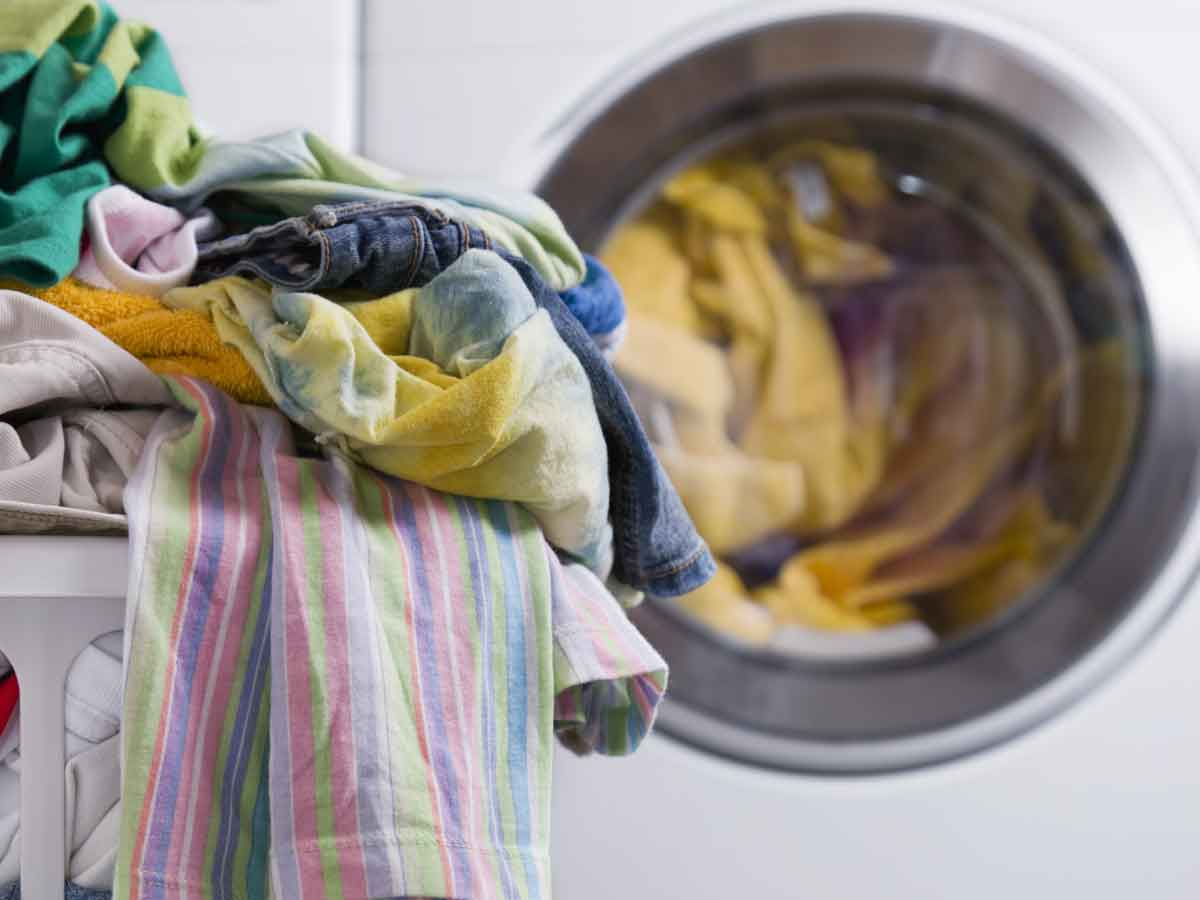 In my adult life I've noticed an emotional pattern when it comes to appliances. When I have an antiquated appliance, it seems to work well and is a non-issue, but when I have a new, fancy appliance, I often feel annoyed and frustrated.
We are currently renovating our small, dated kitchen, so we've had time to assess the original layout and determine why the builders designed it as such. In 1971 when the home was built, the plans put the washer and dryer in a closet in the kitchen, most likely because the plumbing and electrical were already in place.
The washer and dryer from the 1970s tucked nicely into the small nook, but then the homeowners before us purchased two high-end Samsung laundry appliances with all the gadgets, techy buttons and sensors. They did not tuck nicely into the small nook, so they jut out awkwardly and can no longer be concealed by closet doors.
Not only are the appliances an eyesore for anyone entering the kitchen, but we have lived in the house less than two years and during that span we've replaced the heating element in the dryer three times. Further, our clothes smell musty a large percentage of the time when we pull them from the dryer.
Meanwhile, we have an older, simplistic washer and dryer in our Maggie Valley rental cabin and they work amazingly well. Knock on wood, but they were there when I bought the place and in the five years I've owned the cabin, they have not failed me.
As part of the kitchen renovation, we've made decisions about all kinds of things including appliances, cabinets, colors, flooring, backsplash, lighting and fixtures. If you've ever built a home or renovated a room, you know what I'm talking about. It's an exciting but overwhelming process.
We kept going back and forth about the washer and dryer. Should we leave them in the kitchen because that's where the hookups are or should we figure out a way to move them to another part of the house? The only other option was to move them downstairs, which would mean going up and down stairs to do laundry, which could become a problem eventually.
When we were on vacation last week at Folly Beach, our beach cottage had a very basic stackable washer and dryer with very clear dials and buttons. It held large loads and washed and dried our clothes, swimsuits and towels perfectly. While down there, my boyfriend asked what I thought about buying one of those for our home. I can be very particular about certain purchases, but one of my purchasing values is "ease of use," and our elite washer and dryer at home drives me insane. The stackable was easy to use and made me happy. While on vacation, we found the exact model, bought it, and it's already been delivered to our house. The delivery people hauled off our Samsung units to a blaring good riddance.
Similarly, we have a new behemoth of a Samsung fridge in our kitchen, which we loathe. We do not plan on keeping this fridge. It's too bulky, it doesn't cool well, collects mold and leaks. In contrast, we have a 1980s fridge downstairs in our rec room that has probably been there since the debut of "Miami Vice." We keep our canned drinks in that fridge and they are always icy cold.
This same philosophy goes with cars. I know next to nothing about cars, but even I can make some sense when you lift the hood of an older car compared to a modern "innovative" car.
It seems that newer, shinier and more advanced isn't necessarily better. I believe in living a high frequency life. By that I mean living at a higher vibration, which involves creating boundaries for myself, embracing joy and gratitude, taking care of my health, traveling, doing what's best for me emotionally and other similar actions. Living a high frequency life doesn't necessarily mean buying the crème de la crème in terms of appliances, cars or technology.
Our new kitchen is going to feel high frequency because it will be more in line with who we are as individuals. We're tearing down two interior walls and creating an exterior wall full of windows to add space and bring in more natural light. We are adding an island and making more flow within the room. The kitchen is the heart of our home and a gathering place for friends and family, so we want to create a kitchen that makes us feel calm, relaxed and is large enough to fit everyone.
With that being said, there will be a good ol' stackable washer and dryer behind a sliding door, and I am overjoyed about that. Every time I do a load of laundry I will be grateful that in lieu of keeping up with the Joneses, we chose an item we can trust and one that will clean our clothes to boot.
(Susanna Shetley is a writer, editor and digital media specialist with The Smoky Mountain News. This email address is being protected from spambots. You need JavaScript enabled to view it.)