Archived Opinion
The importance of streamside vegetation
Wednesday, August 10, 2022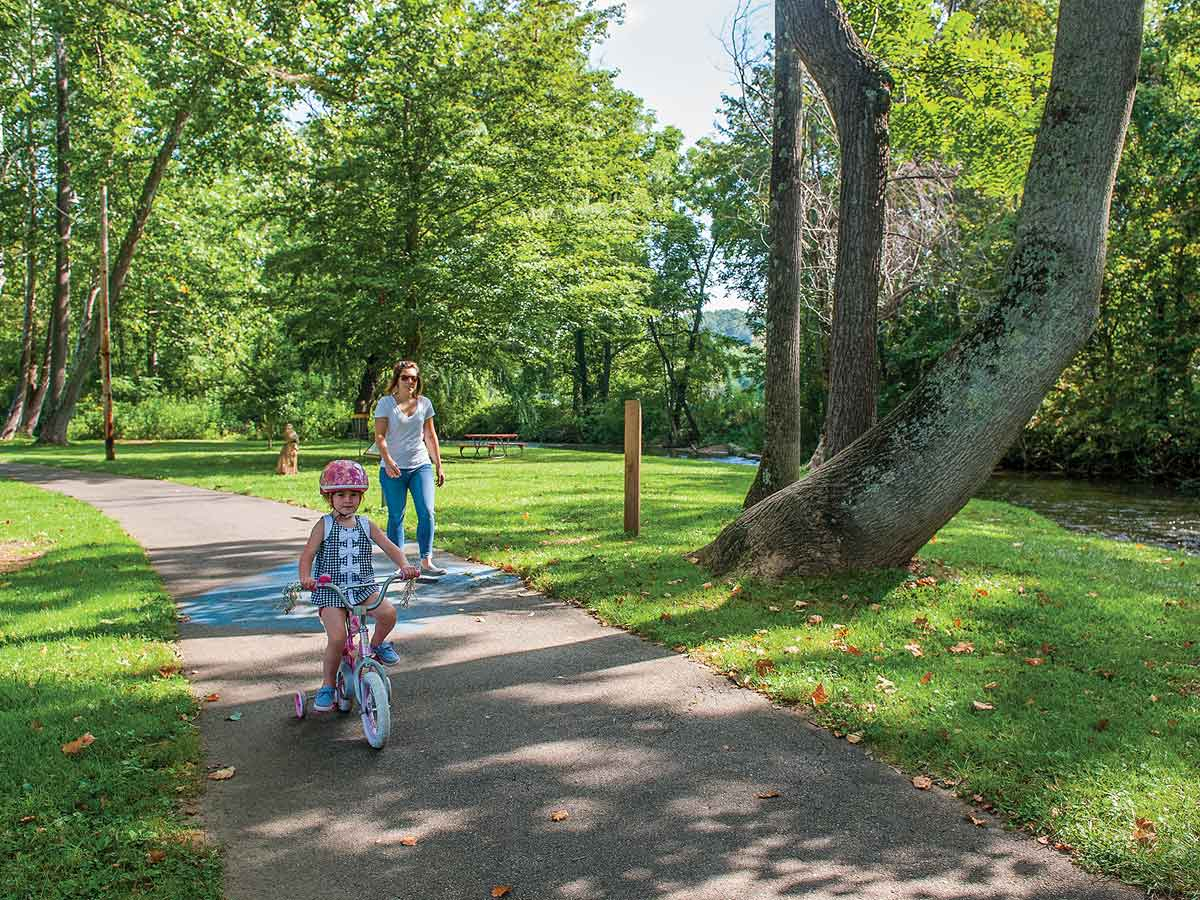 Some people consider streamside vegetation a nuisance in need of being cut back. However, it serves a valuable purpose. It decreases pollution, erosion and keeps sunlight from reaching the stream.
Haywood County freshwaters are considered cold water streams. If there isn't enough streamside vegetation to reduce sunlight and stormwater runoff, the overall temperature of the water will increase. This puts extreme stress on aquatic life, especially trout, a huge tourist attraction in Haywood County. Additionally, during the summer, parking lots can cause hot runoff to flow directly into nearby streams. Streamside vegetation often keeps runoff from reaching the water.
Planting native trees and shrubs, and not mowing to the edge of a stream, are simple and affordable ways to improve Haywood County's beautiful freshwaters. When stream side vegetation is removed, the stream can become destabilized. This can cause severe damage to property as well as the freshwater ecosystem.
Here are four reasons why streamside vegetation is integral to a healthy waterway.
Erosion control
The top waterway pollutant in Haywood County is sediment, and stream bank erosion is one of the main contributors to this problem. Once in the stream, sediment harms many aquatic organisms, including the beloved trout. Planting vegetative strips along stream banks reduces sedimentation. During heavy rainfall, bare soil and grass do little to reduce water flow across the ground into the stream. As the surface water travels to the stream, it causes additional erosion.
Simply planting along stream banks can help, but not all vegetation is up to the task of erosion control. Native plants, especially trees and shrubs with vast root systems that extend deep into the soil, provide the best erosion control benefits. Trees and shrubs stabilize stream banks, slow the downward fall of rain and reduce its flow across the landscape into a stream. The slowing of water before it enters a waterway decreases the water's energy, which reduces its ability to cause erosion as well as allow the water to percolate into the soil where it will slowly enter the stream and recharge the aquifer.
Check out the manual from the NC Cooperative Extension on more helpful tips for small scale eroding streambanks. bae.ncsu.edu/workshops-conferences/wp-content/uploads/sites/3/2017/07/small-scale-solutions-to-eroding-streambanks.pdf
Recharge the aquifer
After rainfall, streams fill up fast. Especially urban streams. The rapid increase in water is a result of the storm-drain system dumping water directly into the nearby stream. The main function of a storm drain is to collect rainwater as runoff, then divert it from parking lots and streets to the nearest stream. This pulse of additional water into a stream can lead to erosion and flash flooding.
One simple solution is to hold this stormwater back, allowing it to percolate into the groundwater where it will recharge the aquifer. In urban areas, the construction of retention ponds or rain gardens can provide an area for the runoff to recharge groundwater. Trees and shrubs along stream banks can also slow the movement of surface water to allow percolation. Runoff absorbed into the soil rather than dumped into a stream will reduce erosion, as well as flash flooding events.
Pollution control
Trash on the ground can be blown or washed into a stream. Vegetation along a stream will collect trash that would otherwise pollute the water. Another type of pollution is waste runoff from warm-blooded animals, which increases the bacteria known as fecal coliform in the streams. Increased fecal coliform has led to many streams in North Carolina to be listed on the impaired waterways by the EPA. This increase in bacteria can be an indication of potential health issues for humans as well as depleting oxygen for aquatic life. These pollutants and others including: lawn care chemicals and agricultural activities enter the streams as stormwater runoff. Stormwater runoff is formed when rain hits a hard surface, like a bare backyard or soil with little cover. As the water flows downhill, it picks up pollutants and washes them into streams. Streamside vegetation slows down polluted stormwater and allows it to infiltrate into the soil. Once the stormwater is absorbed into the soil, the pollutants will biodegrade instead of entering the stream. Here in Haywood County, Lake Junaluska has implemented "no mow" practices to encourage the growth of vegetative strips, which controls pet waste issues.
Ecological Importance
Stream side vegetation provides food and shelter for a variety of aquatic organisms. Leaves and woody debris that fall into a stream provide food for aquatic insects called grazers. Tree roots that become exposed along the stream bank can provide a refuge where fish can hide to avoid being eaten. The canopy overhead reduces sunlight which can cause the water to heat up. This is especially important here in Western North Carolina's trout streams.
(Worsham is a project manager for Haywood Waterways Association, a 501(c)(3) member-based nonprofit organization working to protect and improve surface water quality.)
Leave a comment
3

comments
22 years ago, this was day-1 of an entry-level environmental science class I took. I never understood why landscapers don't follow suit.

Friday, 08/12/2022

Excellent op-ed. We are very lucky to have HWA doing so much to prevent flooding and conserve the natural places on which our quality of life and economy depend.

Thursday, 08/11/2022

Excellent op-ed. We are very lucky to have HWA doing so much to prevent flooding and conserve the natural places on which our quality of life and economy depend.

Thursday, 08/11/2022