Archived News
'Climb Out of the Darkness'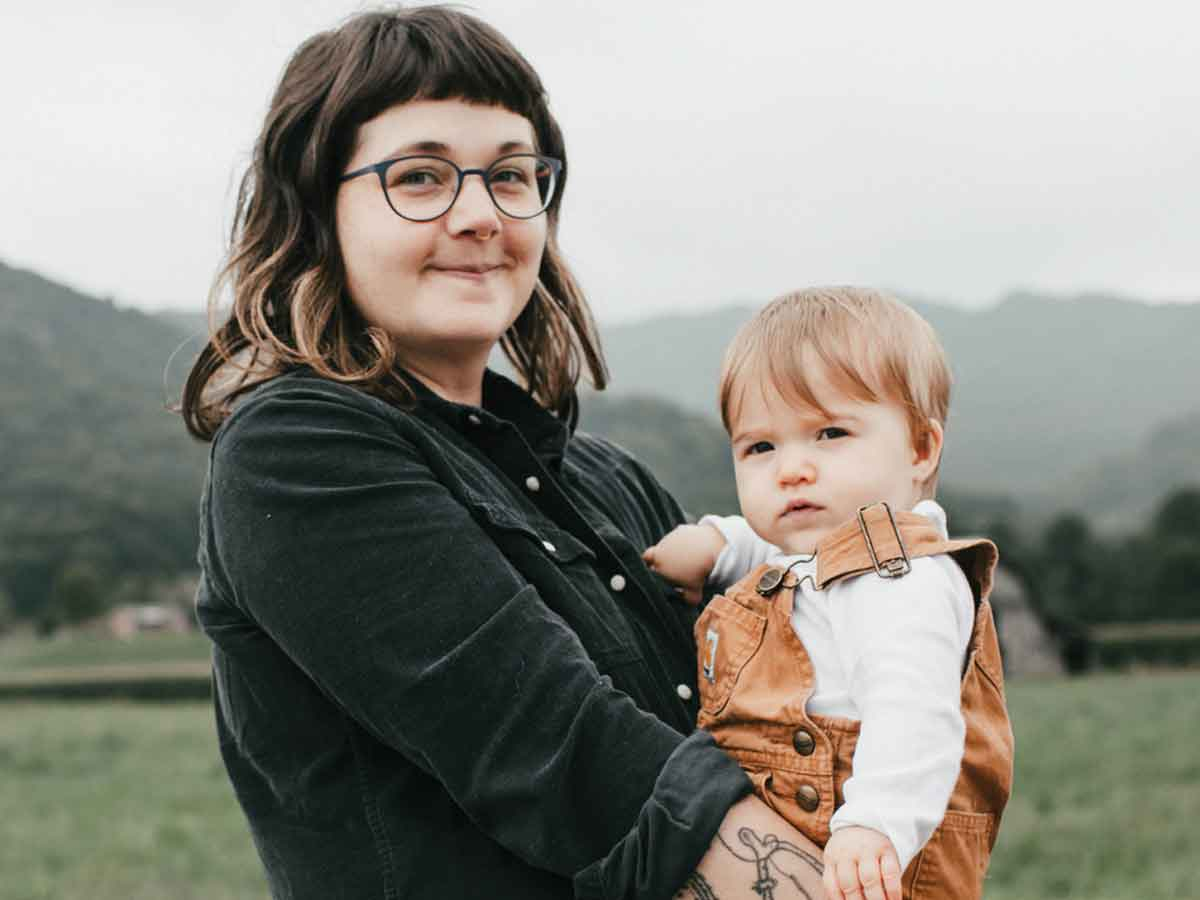 Brit Klepac gave birth two-and-a-half years ago. Throughout her pregnancy, she was mentally and physically healthy, but almost immediately after bringing her child into the world, she started experiencing severe anxiety.
"It was terrifying," said Klepac. "It literally felt like my brain changed as soon as I gave birth."
However, Klepac is not alone. According to Postpartum Support International, over 15% of all people who get pregnant will experience postpartum mood disorders following the birth of a child. Up to 10% will experience depression or anxiety during pregnancy.
On Saturday, June 25, a gathering will be held at Bridge Park in Sylva to raise awareness about the mental health of new families. "Climb Out of the Darkness" is a community walk and international fundraiser operated by Postpartum Support International for survivors, providers and members of the community to come together.
"The climb is an opportunity to build community, for survivors to come together, for folks to come that are still struggling," said Klepac. "The hope is that they will be able to access resources that they need while they are there. There will also be a walkthrough town and we'll have activities for all ages."
Klepac found out about and got involved with PSI the hard way. When the anxiety came on following the birth of her child, she had increasingly scary thoughts that someone was going to harm her baby. This created an extreme sense of fear.
"That was very confusing," said Klepac. "I thought you were supposed to feel joy and all these incredible feelings, and I did feel those feelings, after the really scary feelings subsided a tiny bit. But it was like they were coexisting. I remember thinking, 'I feel a sense of joy and heartbreak at the same time.'"
Finding the right help took time. Klepac is a mental health provider, and when she started to research her symptoms, she came across PSI. There, she found educational materials for what she was experiencing, resources and eventually connected virtually with a maternal mental health psychiatrist.
After more than seven months of dealing with her symptoms, in addition to caring for a newborn, Klepac was diagnosed with Postpartum Obsessive Compulsive Disorder, a severe form of postpartum anxiety.
"If I had not discovered the resources provided by PSI, I may still be struggling with this debilitating disorder," said Klepac.
However, PSI doesn't just provide resources for people experiencing postpartum and perinatal mood disorders, it also provides training and resources for mental health providers to be able to give those patients the support they need.
"Part of my work has been trying to work with the local providers," said Klepac. "I can offer mental health services to families that are in the same situation at this point, but it's important for providers to have the training that PSI can provide around these specific mental health disorders."
New families can also use PSI to connect with social support groups that meet daily in a virtual setting.
The Climb is celebrating its 10th anniversary this year, but this will be the first time a team has organized an event in Sylva.
"I found The Climb through my healing process," said Klepac. "I heard about it and heard there was one in Asheville. It was only virtual because of COVID when I found out about it, so this will be my first experience going to one in person and also hosting one. But I thought Asheville is a little far for folks that live really far out west here, and so I'd love to have one here. I have a really great planning team that's helping me as well."
For the first annual event, the Sylva team's number one goal is to get members of the community to show up. All funds raised will go towards supporting the North Carolina state chapter of PSI.
"We just really want people to feel welcome and know that this is a space they can come to and seek support and community," said Klepac.
Show support
On June 25, families across the globe and in Sylva will be participating in the annual "Climb Out of the Darkness" event to raise awareness of perinatal mood and anxiety disorders like postpartum depression, anxiety, obsessive compulsive disorder and psychosis. The event will symbolize the collective rise out of the darkness, increase awareness of maternal mental illness and raise funds to support Postpartum Support International, a non-profit organization founded to help support parents worldwide. This year's Climb will be the first climb ever held in Sylva and marks the 10th anniversary of The Climb worldwide. Learn more at tinyurl.com/2sj2kax4.