Sponsored content
Sponsored: 5 Reasons to Visit Winchester Creek Farm this Summer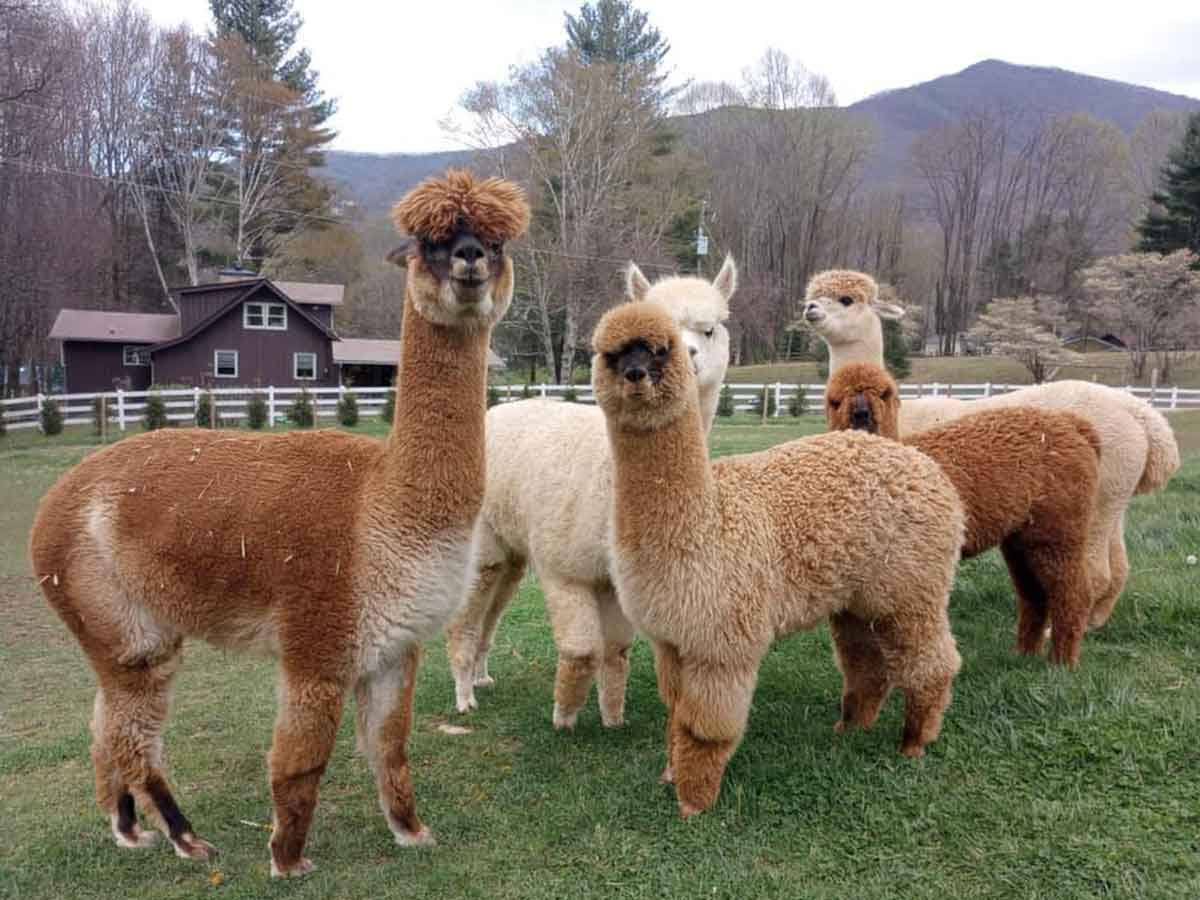 Winchester Creek Farm in Waynesville, NC, is a family-owned, 20-acre farm with rolling green pastures surrounded by the Smoky Mountains.
The "farmily" raises alpacas and a variety of miniature farm animals — horses, cows, donkeys, and even a pig. If you're in Western North Carolina this summer and looking for a unique, relaxing and gratifying experience, this is the place for you and your family. Below are five of the many reasons to visit Winchester Creek Farm.
1). Meet and interact with beautiful animals: Winchester Creek Farm is home to a brood of beautiful alpacas, as well as mini farm animals, including donkeys, cows, horses, goats and pigs. Guests will swoon over the four crias (baby alpacas) who range in age from two weeks to seven months. They even boast a sweet animal named Baby Bug, one of the smallest Mini Highland Cows in the country at only 30 inches tall. Daily tours are offered where guests get to meet all of the animals and see how happy they are on the farm.
2). Take in the stunning farm and panoramic mountain view: There is nothing in all the world like the majestic Smoky Mountains. These ancient mountains, which were formed 200-300 million years ago rejuvenate visitors of all ages. With a panoramic view and quiet setting, the farm is a perfect place for photographic moments and family picnics.
3). Visit Granny's House Gifts: The original farmhouse on the property has been renovated to serve as the farm's gift shop. Items include alpaca fiber products, gifts, souvenirs, toys, t-shirts, kitchenware, gourmet foods, local jams and jellies, and more. They also offer ice cream, treats, sodas, bottled water, candy, cookies and other snacks.
4). Stay the night in picture-perfect lodging: Winchester Creek Farm has three rental options. Guests can rent the Alpaca Mountain Loft which sleeps six, the Alpaca Mountain Retreat which sleeps 11, or both properties which would sleep a total of 17. All rentals offer stunning views of the farm and the mountains. What would be better than enjoying your morning coffee while watching the sun rise over the mountains and observing the alpacas awake from their dreams?
5). Celebrate birthdays and holidays on the farm: Winchester Creek Farms invites everyone to celebrate with them! They host birthday parties, anniversary parties, baby and wedding showers, business meetings, family picnics, field trips, large group tours, etc. They also have an 800 square-foot pavilion that can be reserved. The pavilion has fans, a bluetooth music speaker and picnic tables. Along with private parties, the farm hosts holiday events such as Halloween trick-or-treating, visits with Santa and Easter.
For more information on Winchester Creek Farm and to keep abreast of events, visit winchestercreekfarm.com or like them on Facebook.